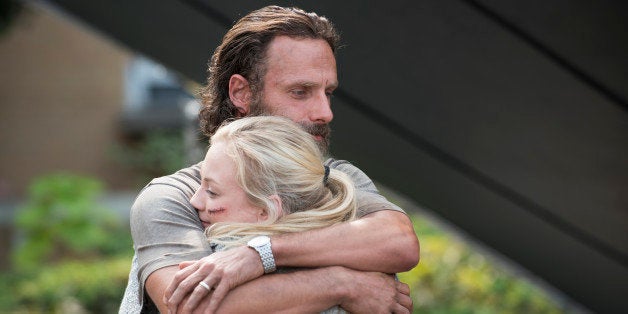 Warning: Spoilers to follow! (See how easy that was, AMC?)
This past Sunday, a major character on "The Walking Dead" was killed off and fans were outraged (mostly because they hadn't had a chance to see it yet).
Shortly after the midseason finale aired on the East Coast, "The Walking Dead" Facebook page reportedly posted an image of Daryl carrying the lifeless body of Beth along with the caption, "RIP Beth." Since the episode had yet to air on the West Coast, fans proceeded to completely freak out. In order to quell the outrage, which was spreading faster than a zombie outbreak, the show posted a formal apology, promising to put an end to the spoiler plague:
AMC's use of humor in the apology seems pretty appropriate since many fans responded in the same way, posting memes and screen shots from the show in the Facebook comments, including a still of the "You'll Burn For This" message from the side of Father Gabriel's church.
Despite AMC's spoiler gaffe, a lot remains unknown about the second half of Season 5. Now that the group has reunited and Eugene's secret is out, they don't necessarily have any set place to go. And how will the return of fan favorite Morgan factor in the mix?
The show was tight-lipped on spoilers heading into this season, so we can probably expect that to go into overdrive after this recent move, but if you can't wait any longer for more "Walking Dead," check out the second-half teaser:
"The Walking Dead" returns Sunday, Feb. 8, 2015, on AMC.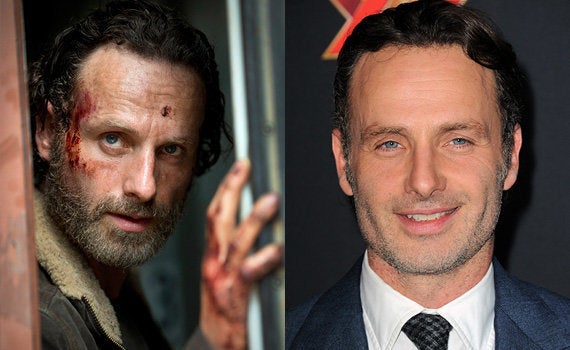 'Walking Dead' Out Of Costume