The family of a 10-year-old found dead in a trunk outside an Arizona home initially claimed the child died while playing hide-and-seek. But investigators now believe Ame Deal suffocated after her family locked her in the box because she took a popsicle from the freezer without permission.
Phoenix police claim Deal's grandmother, aunt and two cousins regularly subjected the child to horrific treatment, ultimately culminating in her July 12 death.
"This child died at the hands of those who were supposed to love and care for her. ... This case has turned the stomachs of some of our most seasoned detectives," said Phoenix Police spokesman Sergeant Trent Crump in a statement posted on the city's website.
Deal's passing was classified as a "death unknown" until July 28, according to the police press release.
But after Deal's cousin Samantha Allen, 23, and her husband, John Allen, 23, admitted putting the child in the trunk and padlocking it, authorities charged the couple with first degree murder.
John Allen was allegedly angry with Deal because she had taken a popsicle from the freezer, AZFamily reports.
The victim's aunt, Cynthia Stoltzmann, 44, and grandmother, Judith Deal, 62, were charged with child abuse and kidnapping after reportedly admitting to locking the child in the box on previous occasions.
Witnesses told investigators the child was regularly punished by being locked in the trunk. They also saw the caregivers force Deal to eat dog feces as punishment, crush cans barefoot and exercise outdoors in "extreme measures," according to ABC15.
Deal's aunt allegedly confessed to putting hot sauce in the child's mouth, striking her with a paddle dubbed "Butt Buster" and ordering the child to sleep on the floor of a stall shower because she had a problem with wetting the bed, the news station reports.
Deal, who weighed just 59 pounds and was discovered in soiled clothing, died in a box that measured less than 3 feet long, 14 inches wide and one foot tall, according to The New York Daily News.
Twelve children who lived at the residence have been taken into custody by Child Protective Services, ABC15 reports.
The whereabouts of the child's mother are unknown and authorities are currently trying to locate Deal's biological father.
SEE THE SUSPECTS' MUG SHOTS: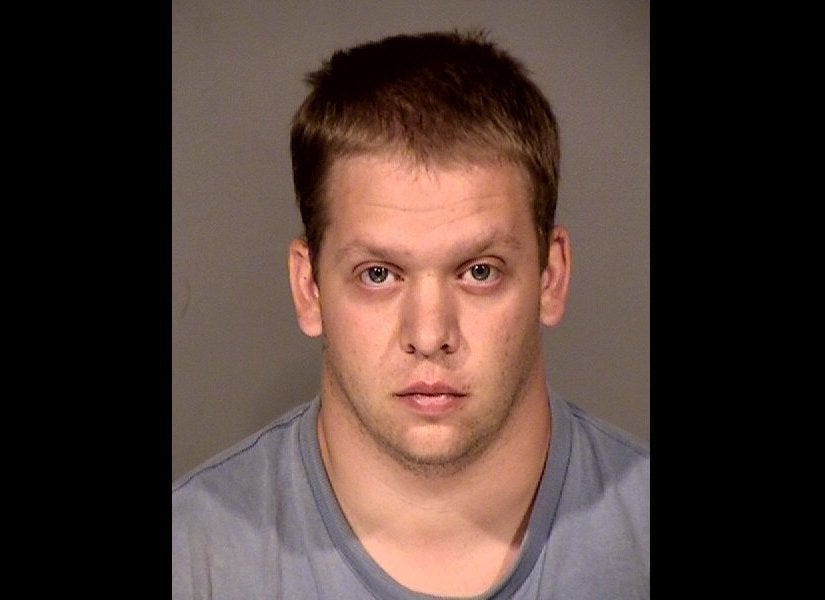 Popular in the Community