Amedy Coulibaly, the gunman who died in a police assault in Paris on Friday after he took hostages at a kosher market on the eastern edge of the city, has a history of ties to crime and violence, according to reports in Reuters, the Guardian and French media outlets.
At least four people were killed at the kosher market, the Associated Press reported. Police said Coulibaly is also suspected of killing a Paris police officer on Thursday in the Montrouge area of the southern Parisian suburbs.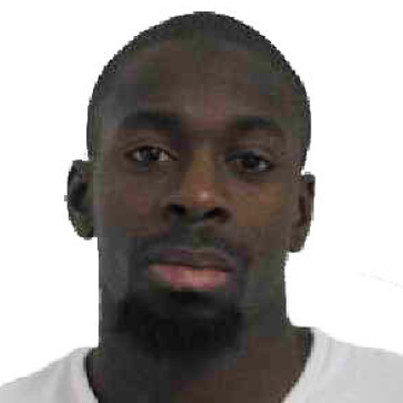 Police told the Associated Press that Coulibaly appeared to know Said Kouachi and Cherif Kouachi, the brothers who were named as suspects in the Wednesday attack on the satirical weekly Charlie Hebdo, which left 12 people dead. Coulibaly threatened to kill his hostages if French authorities went after the two brothers, who were also holding a hostage in a printing plant northeast of Paris, the Associated Press reported.
The three men were all members of the same Paris jihadist cell that sent French fighters to Iraq a decade ago, a police source told Reuters. According to France's L'Obs, Coulibaly spent time with Cherif Kouachi when they were both in prison in Fleury-Mérogis between 2005 and 2006.
French media reported that Coulibaly had converted and become radicalised in prison. After an initial spell in prison for armed robbery, he was reported to have then started drug-dealing and served another sentence.
Coulibaly was sentenced in 2010 for his part in an effort to free Islamist militant Smain Ali Belkacem from jail, Reuters reported. The BBC noted that the two Kouachi brothers were also named in connection to the effort, but not charged because of lack of evidence.
Police also named a second suspect, a woman named Hayet Boumddiene, 26, as the gunman's accomplice in Thursday's police shooting. Her whereabouts on Friday were unclear. Le Monde said that Boumddiene is Coulibaly's partner.
Details about Coulibaly's past are slowly emerging from French outlets. He was born in 1982 in the Paris suburb of Juvisy-sur-Orge, Le Monde reports. He grew up in Grigny south of Paris, the only boy in a family of 10 children. Since his late teens, he has been convicted several times for robbery and at least one time for drug trafficking, according to Liberation, a French newspaper.
According to Liberation, in a report prepared at one point for a Paris court, a psychiatric expert found Coulibaly had an "immature and psychopathic personality" and "poor powers of introspection." His sense of morality was apparently "lacking," and he had a wish to be "all powerful," Liberation says the expert wrote.
In a 2009 interview for French newspaper Le Parisien, shortly after being released from jail, Coulibaly spoke of being excited to meet former French President Nicolas Sarkozy. The president wanted to meet young people working in companies that make efforts to employ youth, Le Parisien reported, according to a reprint of the story published Friday in Le Monde. "I don't know what I would say. So I would begin with hello," Coulibaly, then 27, told Le Parisien. Coulibaly, whose contract was ending soon, said he would tell the president about his professional life and his job.
Just 10 months afterwards, police searched Coulibaly's apartment and found 240 rounds of ammunition that could be used in Kalashnikov assault weapons, according to the Washington Post.
While it's unclear if the Hyper Cacher, the kosher supermarket in Paris, was targeted because it is Jewish, the attack comes at a time of increasing concern over anti-Semitism in France and Europe. French President François Hollande called it "an appalling anti-Semitic act" in an address to the country on Friday.
Police shut down shops in the Jewish neighborhood of Marais in central Paris on Friday afternoon, USA Today reports. The Grand Synagogue of Paris, the largest Jewish house of worship in France, was also shut down.
On Twitter, Stephen Pollard, editor of Paris' Jewish Chronicle, said he believed the hostage situation would send Jews fleeing France, and indicated in one tweet that he doubted it was a "fluke" that a Jewish store was targeted. "Every single French Jew I know has either left or is actively working out how to leave," he tweeted.
This is a developing story and has been updated. Charlotte Alfred contributed to this report.
Related
Popular in the Community