Acclaimed aviator Amelia Earhart did not like the press swapping out her professional name for her married one, and she had no problem telling The New York Times to cut it out.
In a May 1932 letter shared by The Times on Thursday, Earhart called out the paper for referring to her as "Mrs. Putnam" in its columns after she married book publisher George Palmer Putnam.
Despite the mild expression of my wishes, and those of [Putnam], I am constantly referred to as "Mrs. Putnam' when the Times mentions me in its columns.

I admit I have no principle to uphold in asking that I be called by my professional name in print. However, it is for many reasons more convenient for both of us to be simply 'Amelia Earhart.' After all (here may be a principle) I believe flyers should be permitted the same privileges as writers or actresses.
Earhart addressed the letter to to then-publisher Arthur Hays Sulzberger shortly after she became the first woman to fly solo across the Atlantic Ocean. In Thursday's revisiting of the letter, The Times admits its 1932 editors "initially seemed deaf to her request" but began honoring it consistently that July.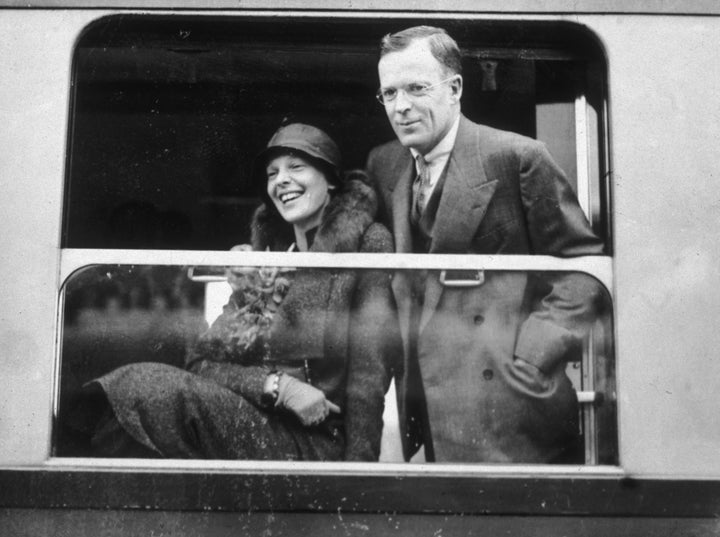 "Women in aviation should have the same privileges as women who write," Earhart argued, "and my husband doesn't mind."
The tradition-defying tone of the letter echoes another one she sent Putnam on the morning of their 1931 wedding. In it, she suggested an open marriage and stressed the importance of maintaining her identity as an individual.  
"Please let us not interfere with the others' work or play, nor let the world see our private joys or disagreements," she wrote to him. "In this connection I may have to keep some place where I can go to be myself, now and then, for I cannot guarantee to endure at all times the confinements of even an attractive cage." 
Like many women today, Earhart felt keeping her maiden name for professional purposes was simply "more convenient." A 2015 Times survey found that around 20 percent of women married in recent years kept their maiden names ― an uptick from the 1990s and 1980s. As late as the 1970s, laws in some states required that women use their husbands' names to vote, do banking or obtain a passport.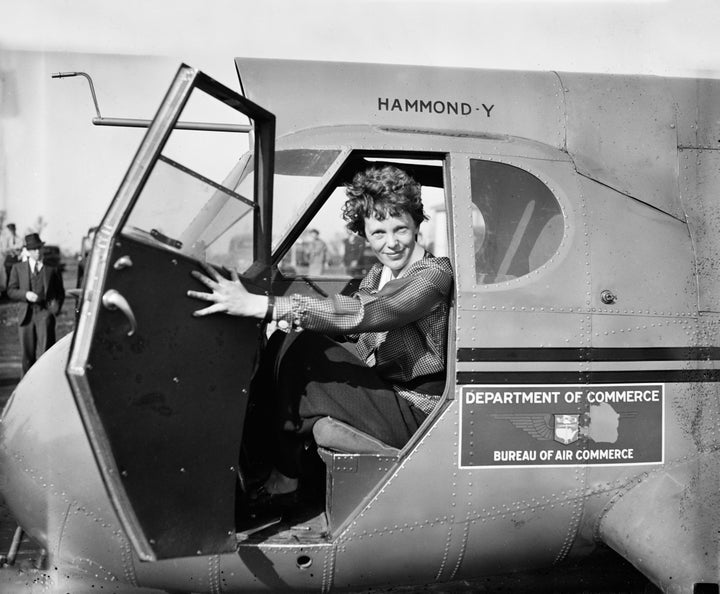 This month marks 80 years since Earhart and her plane disappeared above the Pacific Ocean while attempting to circumnavigate the globe on the longest route ever attempted.
While the History Channel claimed last week it had found photo evidence she was captured by Japanese combatants, experts have called the findings into question. One history buff says he found the said photo in a book published two years before her disappearance.
While Earhart's vanishing remains a mystery, her legacy as a cross-generational feminist icon couldn't be clearer. 
Calling all HuffPost superfans!
Sign up for membership to become a founding member and help shape HuffPost's next chapter
BEFORE YOU GO
PHOTO GALLERY
58 Photos Of Amazing Female Pilots