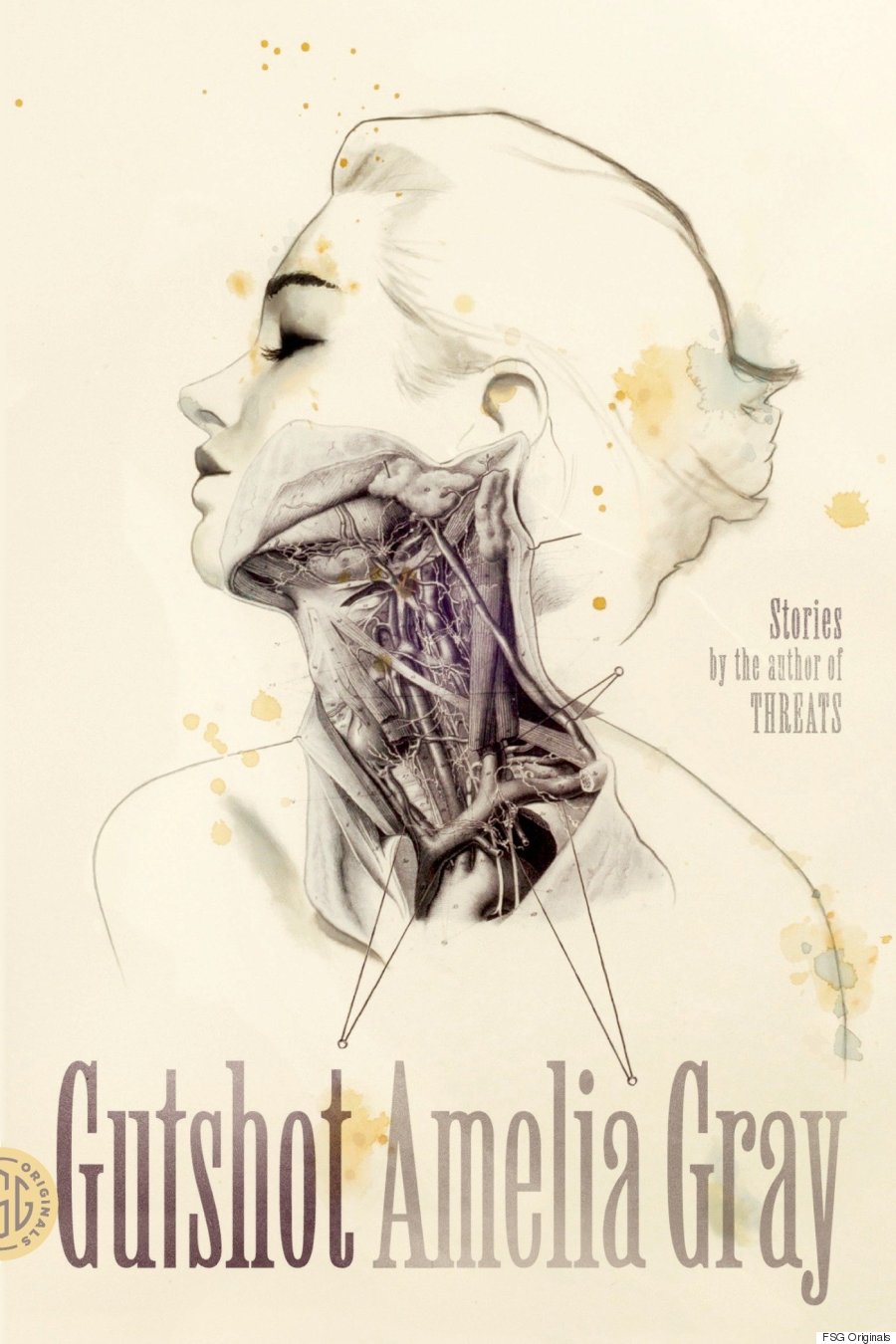 In the title story of Amelia Gray's latest collection, a man cries out after being shot in the gut: "I'm gutshot!" The punchy line kicks off an absurd comedy of errors, in which the various characters' frankness is at once sincere and very funny. The man who shot the protagonist marvels: "That is definitely what I intended to happen […] but now that it's happened I feel that things have gone too far." This might sound a little like a "Monty Python" skit, and the similarities are evident until a final, poetic moment that leaves the reader feeling bafflingly at ease.
This is what Gray does best: punctuate shocking scenes with quiet, meaningful moments. Her first foray into fiction was of the flash variety -- stories that weigh in at little more than 1,000 words -- with her debut collection AM/PM. Her most recent effort -- a novel about a grieving man who's been receiving bizarre, written threats on scraps of paper around his house -- features her pithy prose trademark tinkering with the supernatural. With Gutshot she returns to super short stories. Although most are less than a few pages, they contain the emotional range of much longer works.
In "These Are the Fables," a couple weighs the merits of having a child, considering all of the reasons why they'd be unqualified parents. The setting of their nonchalant squabbling is a Dunkin' Donuts parking lot –- until the Dunkin' Donuts catches on fire, urging them to arrive at a conclusion more quickly. Though the scene feels allegorical, it's also just plausible enough to feel realistic, too. In a touching twist that comments on the nature of the stories we tell, the narrator notes that she'll relate this fable to their future child.
In "How He Felt," a man struggles to convey what his love for a woman feels like in concrete terms. Every attempt he makes to communicate his feelings is thwarted, whether a film, a song or a sermon. In "Labyrinth," a man who builds mazes for a yearly harvest festival builds a puzzling labyrinth in his crop field, and a neighbor gets dangerously lost. With these stories, Gray subverts the concept of a punch line. We expect our tales to build up to a cathartic conclusion, but Gray begins hers with bold exclamations, and carries the same eager tone throughout. The entire plot of each is high-pitched, aside from their tender conclusions.
But gratuitously violent scenes sometimes disrupt the cohesiveness of the collection. In "The Swan as Metaphor for Love," a fictional lecturer points out that swans may mate for life, but their lives are short and mindless. He rants, "the swan will bite you and tear your flesh," and concludes without a trace of duality, "that's all for today about swans." Similarly, in "Fifty Ways to Eat Your Lover," the narrator graphically instructs the reader: "When he slides his hand under your thigh, sliver off his ear lobe."
Gray is of a recent set of fiction writers who laudably play with our gendered notions of violence. Lindsay Hunter, author of Ugly Girls, and Laura van den Berg, author of Find Me, both pen books about tough, female outlaws à la Lisbeth Salander, and Gray successfully does the same. In "House Heart," a couple traps a young woman in the ductwork of their house. They feed her and listen to her movements as a twisted kind of foreplay. In "Western Passage," an older woman rescues a younger woman from the predatory gaze of a man, only to further frighten the girl herself. These scenes, while haunting, illuminate the desires that lurk in our subconscious. When gore seeps into these plots, it can stir up an already gripping scene. But when it overtakes the story, the effect is suffocating.
The Bottom Line: Gray's stories are brimming with both gore and wit -- a tough, complex feat given that most are less than 2,000 words long.
Who wrote it?: Amelia Gray is the author of Threats and AM/PM, in addition to scores of flash fiction stories.
Who will read it?: Those who aren't put off by the macabre, and those interested in stories featuring powerful heroines.
Opening lines: "It had been a memorable date after such a long line of failures."
Notable passage: "I tried to think of when my luck had changed. It was maybe when I got off the bus and saw him sitting there, watching it roll on, and my brain said That one right there. It pointed, my brain: That one. Right there."
The Bottom Line is a weekly review combining plot description and analysis with fun tidbits about the book.
REAL LIFE. REAL NEWS. REAL VOICES.
Help us tell more of the stories that matter from voices that too often remain unheard.