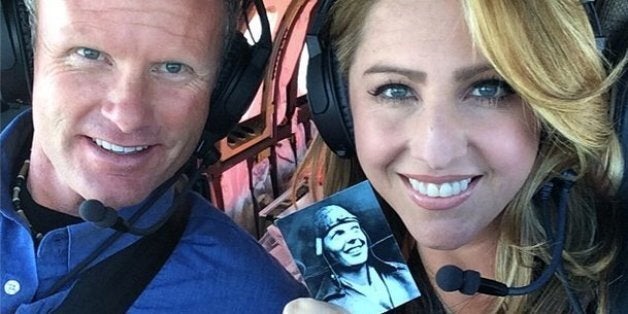 Amelia Rose Earhart has completed the journey her famous aviator namesake tragically failed to finish in 1937.
On Friday, the 31-year-old was greeted by friends, family and fans as she landed her single-engine plane at the Oakland International Airport in California, finishing her 24,300 nautical mile flight around the world.
Earhart began her epic journey on June 25 in Oakland, the same city where the original Amelia Earhart began her fateful flight nearly 80 years ago. Throughout the course of 17 days, she visited 14 countries and logged a total of 108.6 hours in the air. It wasn't until she flew over Howland Island in the Pacific Ocean -- the region where her namesake is believed to have vanished 77 years ago -- that she felt the personal significance of her journey.
"When I think about the feelings of opening up the hanger door on the morning of the flight and seeing the same view as Amelia saw — it's really special to me," she told Nightly News ahead of takeoff.
After successfully flying past the site, however, Earhart said the flight took on a different meaning.
Earhart documented her globetrotting on social media using the hashtag #flywithAmelia.
Check out some of her incredible updates and shots from up above:
Popular in the Community