As the lesbian, gay, bisexual and transgender (LGBT) community continues to digest the implications of North Carolina's Amendment One, one high-profile blogger is pointing out one mind-blowing fact about the state's stance on same-sex marriage.
The following image comes to HuffPost Gay Voices courtesy of our friends at Think Progress, who tweeted it earlier: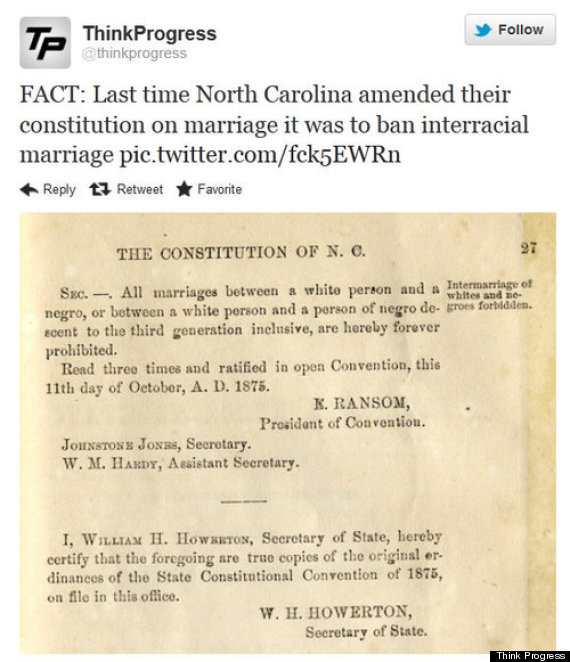 Meanwhile, one North Carolina student has launched an online campaign in an effort to repeal the amendment, which not only defines marriage solely as a union between a man and a woman, but will also act in addition to the state's statutory prohibition against recognition of same-sex marriage. That petition has thus far drawn over 84,000 signatures.
Check out some celebrity reactions to Amendment One below:

Popular in the Community