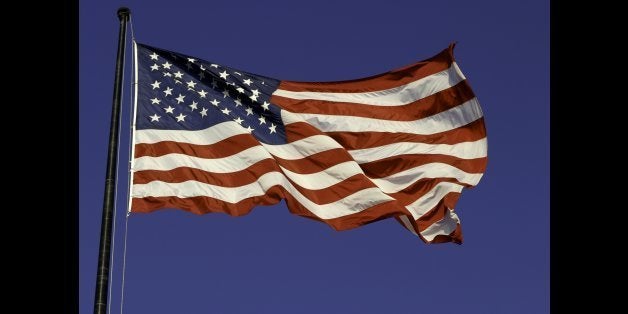 Ah, the good ol' U. S. of A. Land of the free, home of the uninformed.
According to Twitter, more than a few people believe that the United States was formed 2014 years ago, and that New Year's Day is America's birthday. There is so much about this idea that doesn't make sense. If New Year's is America's birthday, is it a different year in different countries? Did you never take any history class or speak to another human being?
Maybe some of these people are joking. PLEASE let them be joking.
UPDATE: Many of them were joking, in fact. Because people are terrible and have been threatening these people with death, we have blurred out all of the names of these users. One user, after getting flooded with responses to this article, tweeted: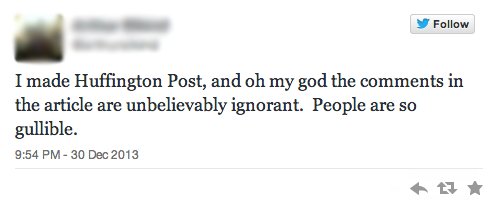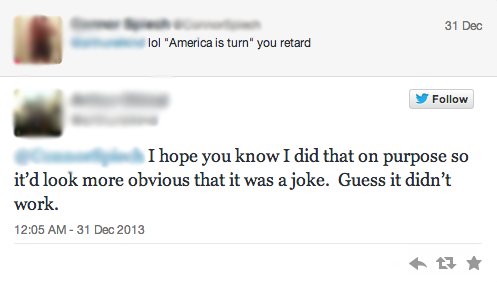 One user featured in this story emailed to say: "You used my tweet about 'America turning 2014' without having the decency to ask me whether or not I was kidding. Now, I have people telling me to drop dead, to blow my brains out." She was not alone: Gawker wrote about another tweeter, who was not featured in this story, who made a similar joke and also faced death threats.
Anyway, here are the original tweets: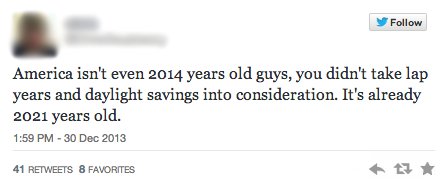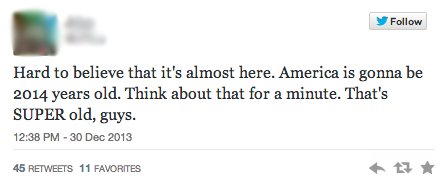 Not only that, but many people also think that the Earth is turning 2014 years old for some reason.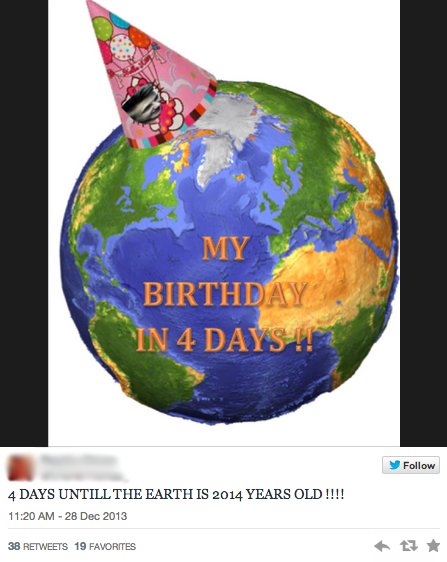 Popular in the Community