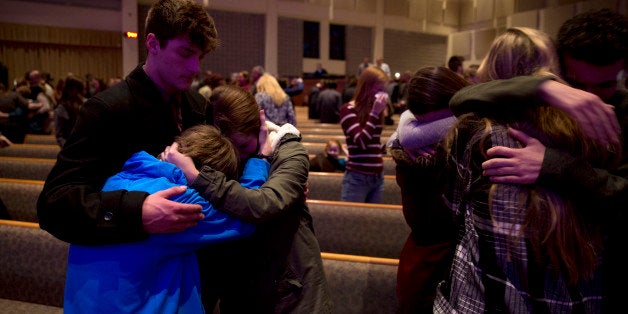 The day I learned about my brother's death began as just another ordinary day. I was watching television with my father and had fallen asleep, only to be woken up by a knock at the door. My father answered the door, began speaking to someone and returned to the family room in utter devastation. He had a very hard time finding the words to tell me that my brother had been brutally murdered in a senseless act of gun violence.
I was a freshman in high school, just 14-years-old and barely able to cope with such a grueling reality. My first reaction was to go to my room, shut the door and pretend that it wasn't happening.
The next thing I recall is traveling to Grand Rapids, Michigan, so my parents could identify Tom's body and assist the police with the criminal investigation. It's a surreal experience being a member of a family whose loved one was taken so quickly by such a violent criminal act. You're walking around through this devastating experience, not really knowing what to do because it's too much to wrap your head around. My parents were tasked with taking care of the business end of things -- talking with police, identifying the body. I could shut down, but my parents had to go through the motions. I cannot imagine what they went through, what every parent goes through when their child is stolen from them.
My brother had just received acceptance to attend Western Michigan University in Kalamazoo when his life and future were stolen from him. Even though our family was living in Indiana at the time, my brother and I always considered Kalamazoo our hometown because when our family had lived there, we really thrived. My brother and I would often visit the museum, walk downtown and to school -- kids being kids. I remember going down to the nearby ravine, digging around and collecting Native American arrowheads. At one point, my brother was a cross guard when I was in Kindergarten. I was proud of that.
When I heard of the recent random mass shooting in Kalamazoo, I was shocked. My fondest memories of my brother took place there. We never thought of Kalamazoo as being anything but safe, but look at what's happened there. And just days before the anniversary of my brother's death, it seems almost eerie how we are all connected to gun violence.
I always wanted to do something about gun violence, but living in a staunchly conservative state, I never really perceived an opportunity. Our lawmakers' positions were so deeply ingrained in gun lobby rhetoric and ideology, I didn't think speaking out would have mattered.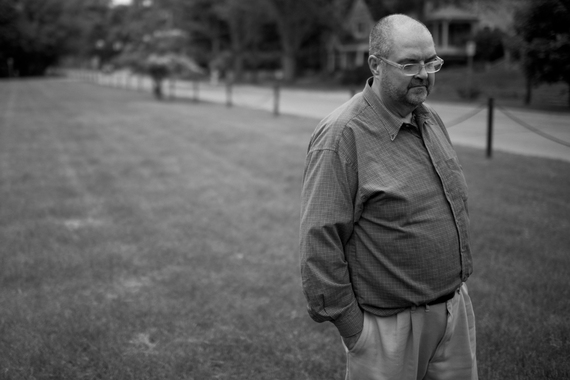 A pivotal moment came while watching the news just after the mass shooting at Sandy Hook. At first, people were saying it was too soon to talk about strengthening gun laws because America was still grieving. I thought to myself, I've been grieving my whole life. If we wait to address gun violence after the grieving is over, nothing will ever change, because the pain of having a loved one killed by gun violence never goes away and therefore, the grief never ends.
But then, all of the sudden, people started saying, "No, we're talking about this." I feel like that's when our country hit rock bottom and, finally, people were ready to stand up, speak out and do something.
I sent a flurry of emails to lawmakers after Sandy Hook, and then reached out to Mayors Against Illegal Guns, now a part of Everytown for Gun Safety -- and they reached back.
I know I'll never get my brother back, but if I can bring meaning to his death and help change the culture of gun violence in America, that's what I'll do.
I've always subscribed to the idea that if you believe something is not right, you should be a part of changing it. I encourage anyone who is angered by our nation's unique problem with gun violence to join me -- and the millions of other Americans who have come together -- to push for change. Together, we can and will save lives.
Calling all HuffPost superfans!
Sign up for membership to become a founding member and help shape HuffPost's next chapter