America Chavez, Marvel's queer Latina superhero, is here to rescue you from your Trump fatigue.
That's mostly because the comic book's writer, Gabby Rivera, just wants you to have a good time reading it.
"I hope readers have fun," Rivera told The Huffington Post. "We're developing something wild and exciting with America's story, and I want readers to lose themselves in it."
Thankfully folks don't have to wait long for this reprieve, either. The first book with Chavez as the main heroine will hit stores on March 1.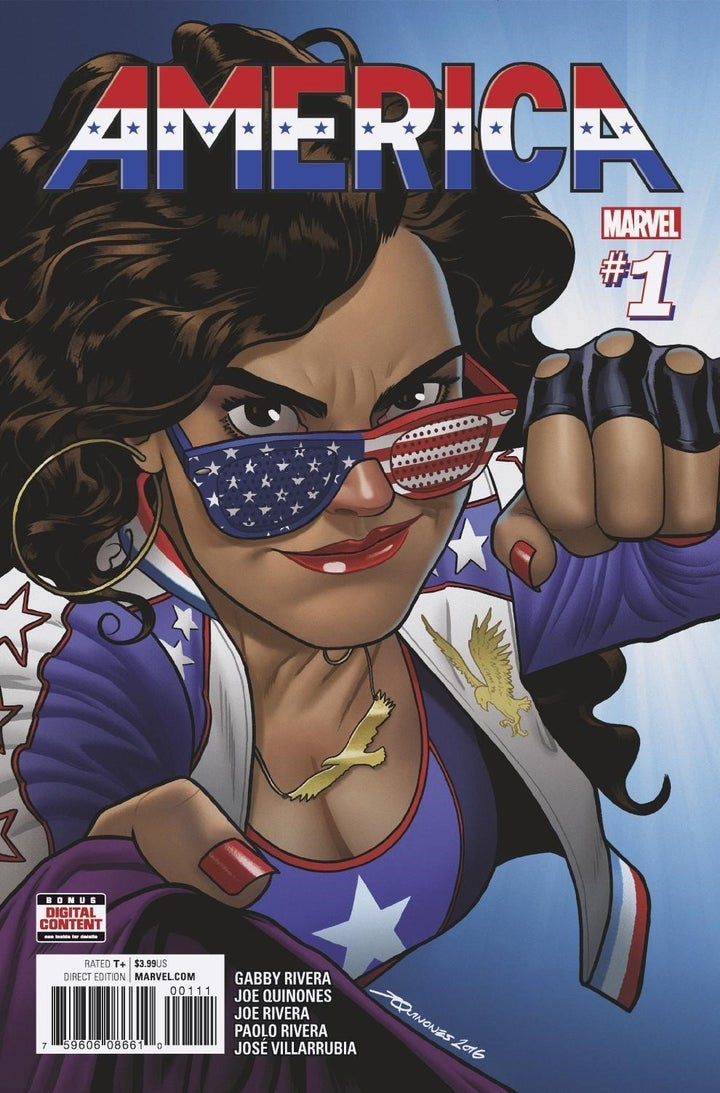 "She's a foxy, badass, hard femme Latina, who dates women and punches into other dimensions," Rivera said. "She's also strong like, 'could probably win in a fight with The Rock' kind of strong. But they'd probably never fight each other because The Rock isn't like that, and they'd just end up being best friends."
Rivera, the Boricua author of the young adult novel "Juliet Takes a Breath," was tasked with bringing Chavez to life after the character became a break out star of a 2013 superhero team called the Young Avengers.
The first issue will have a variant of covers that span from your traditional establishing-the-character type …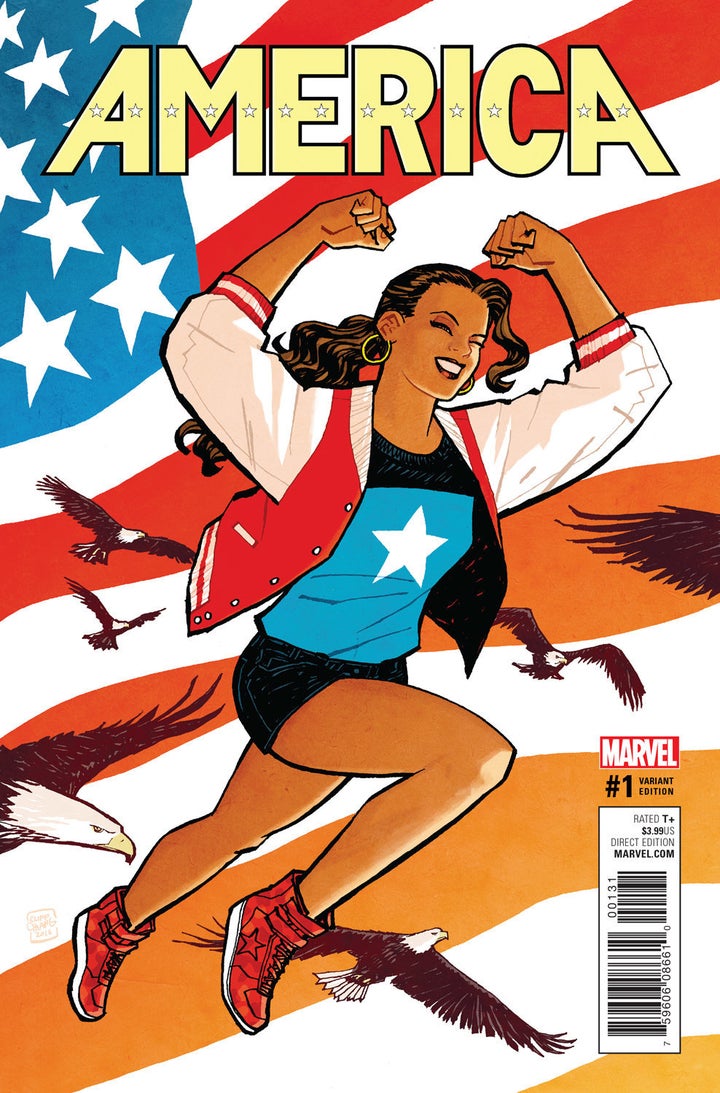 … to one that's a nod to the hit Broadway musical "Hamilton."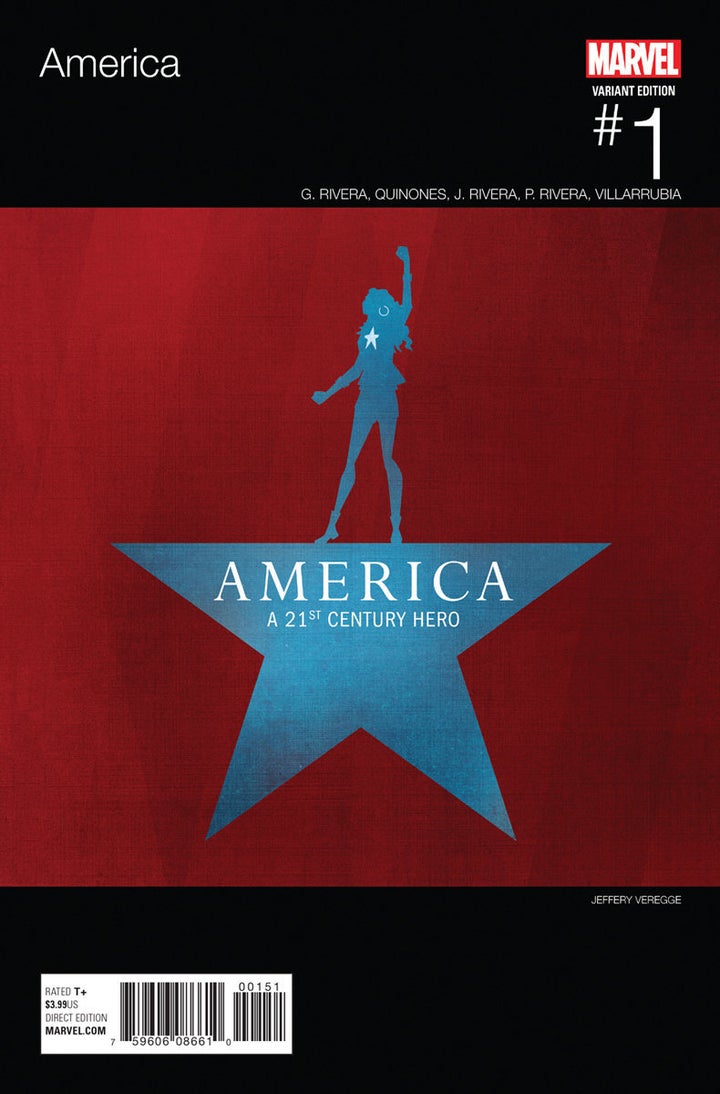 Borrowing from pop culture seems like an artistic theme for "America." On Jan. 24, the book's artist, Joe Quinones, tweeted out the second issue's main cover, which features a Beyoncé-inspired Chavez decked out in red, white and blue "Formation" finery, which got its fair share of attention on Twitter.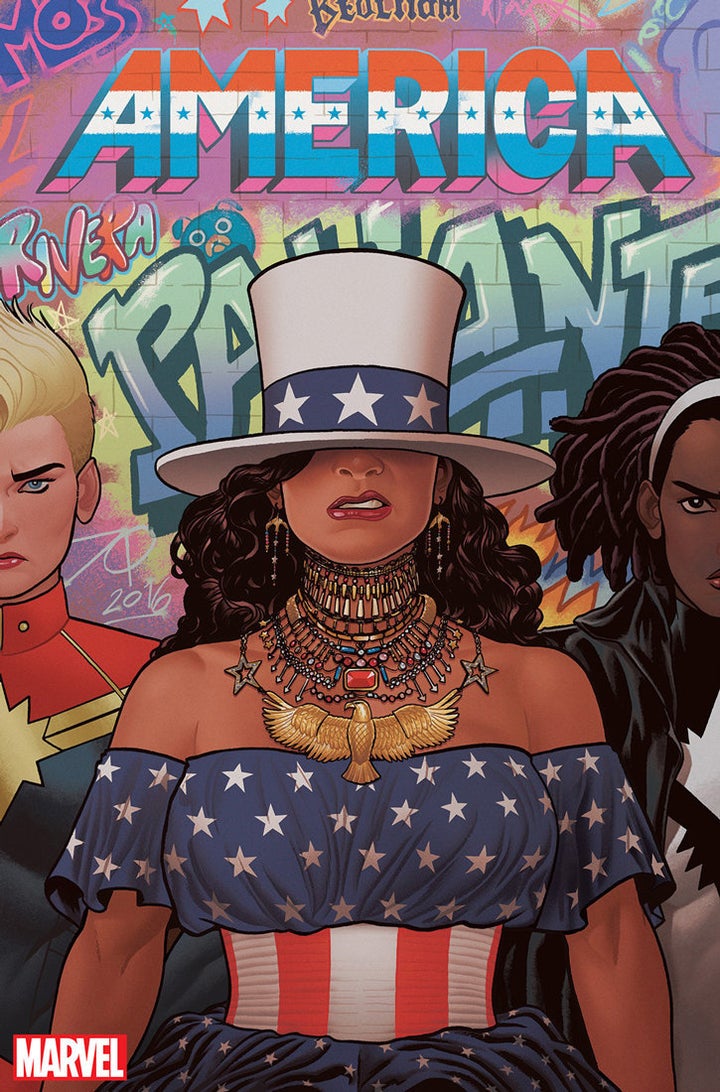 "When sharing ideas and inspiration for America covers, the illustrator, Joe Quinones and I kicked around so many iconic images from the Beatles to Celia Cruz," Rivera told HuffPost. "We discussed folks who have tremendous impact on American culture while also existing at the intersection of many identities."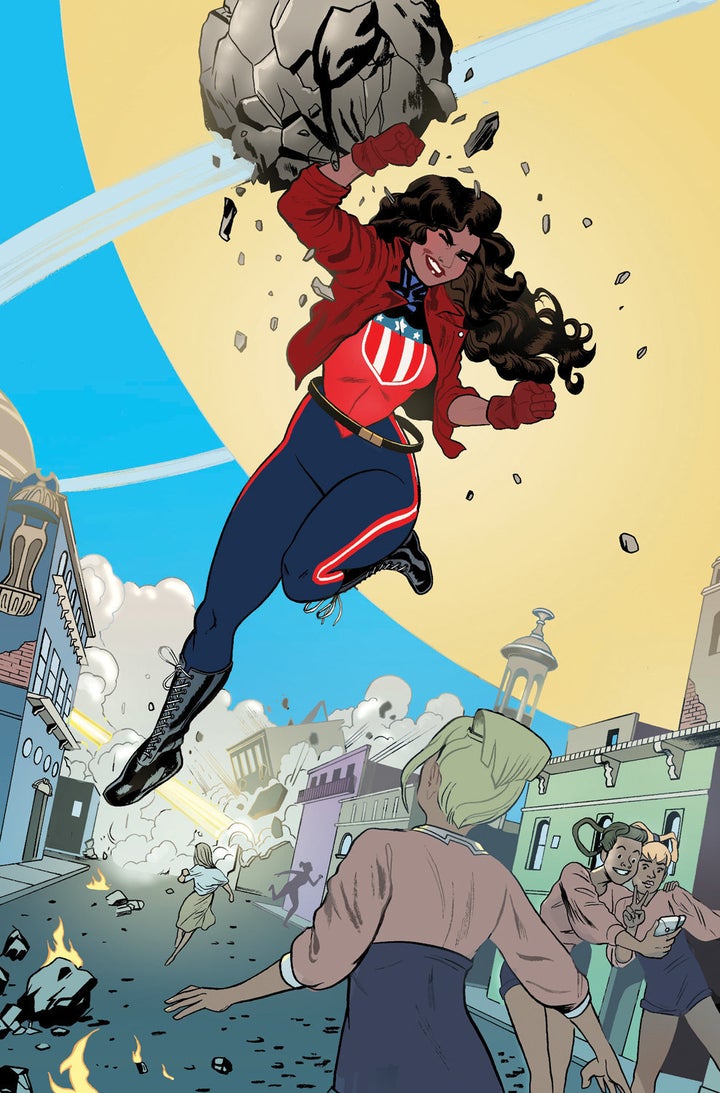 Marvel has been introducing a series of diverse characters in recent years. In 2014, for instance, Marvel released "Ms. Marvel" about Kamala Khan, the company's first Muslim character to headline her own comic book. In 2016, Madaya Mom debuted, which tells the story of a Syrian mother trapped in a town under siege. In November, Roxanne Gay wrote "World of Wakanda," which revolves around two queer black women.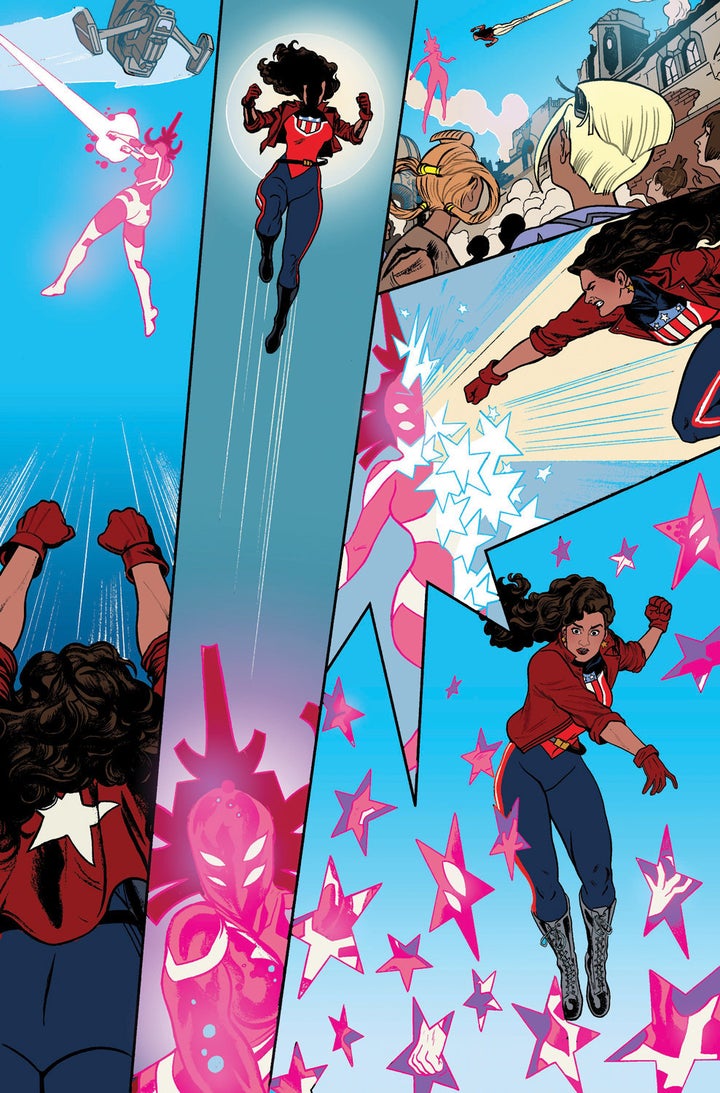 Rivera also asserts that "America" will feature characters that reflect what Americans truly looks like.
"America Chavez will not be the only character in the book with an intersecting identity," Rivera said. "She will not be the sole representation of queer people and women and Latinas. There will be communities of folks all around her testing their super powers and finding strength within themselves. We've been very intentional with reflecting different body types and gender presentations. Our characters are black, Afro-Latinx, Asian, mixed and everything in between — like literally running the gamut of melanin, you know?"
Before You Go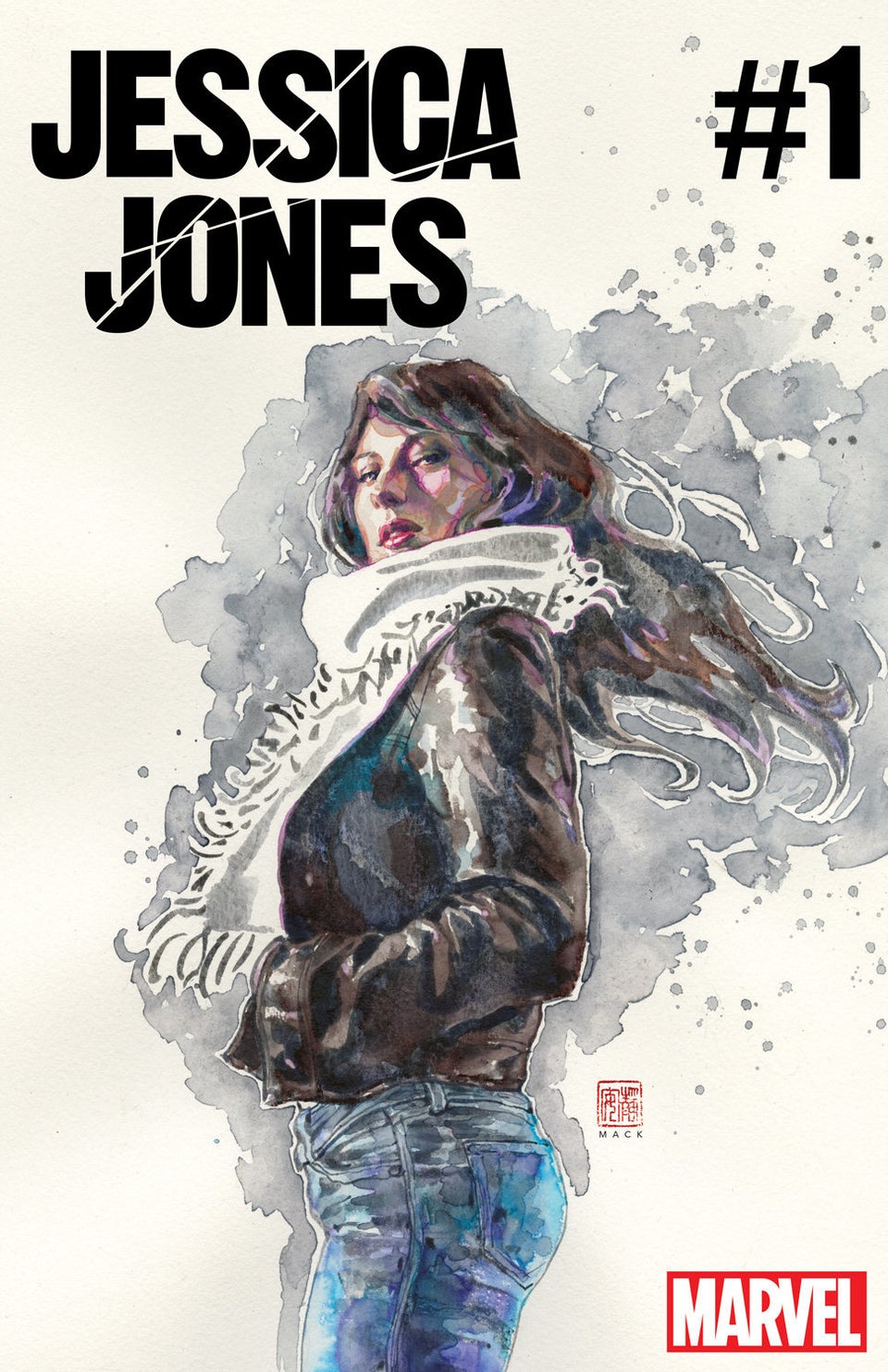 Female-Led Comic Books From Marvel
Popular in the Community