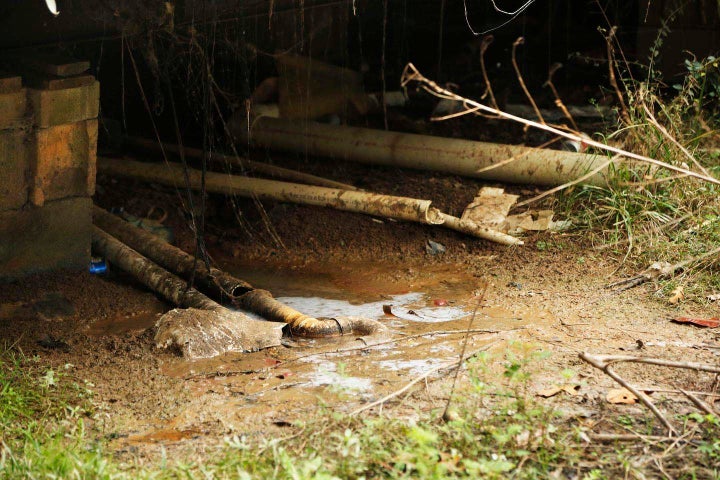 LOWNDES COUNTY, Ala. ― A mix of raw sewage and mud pools under the rusting mobile home perched on a wooded hillside. The trailer, like so many in this small neighborhood on the outskirts of town, has no septic tank and is too remote to connect to a municipal sewage network. The owner has hooked PVC tubing up to the bathroom pipes and flushes her waste out onto the topsoil.
The owner knows not to step near the puddles of effluence outside her door. But on rainy days, when the wastewater spills into the yard, there's almost no avoiding it. If the cable repairman comes by, he might track it back into the house on his boots.
Down the hill, at the treeline, other neighbors are piping their raw waste into a shallow pit, through which runs a slim piece of tubing that carries drinking water back up to their trailers.
The situation is a ticking time bomb for disease, including hookworm, a parasitic infection thought to have been wiped out in the South in the 20th century.
The disease may never have left, however. It likely persisted in this region, alongside dire poverty, as the country grew wealthier and wealthier and eventually turned its back.
Millions of Americans may be living with a disease linked to extreme poverty, of which hookworm is just one. Those affected are more likely to be people of color ― African-American, Latino or Native American ― who live in communities too often ignored by the rest of the nation. They may lack proper sanitation (as do many in Lowndes County); they could also be exposed to disease-carrying pests or have inadequate health care.
Understanding diseases of poverty is a fairly new concept for the United States to grapple with, one that's tightly linked to the nation's staggering income inequality. And it's a reality that, until the past decade, seemed improbable in one of the richest countries in the world.
Many residents in some of the most impoverished areas of the rural South, for example, are regularly exposed to raw sewage. Central Alabama's unique soils make septic systems prohibitively expensive for low-income residents, most of whom are African-American. These conditions put community members at risk of illness from parasites like hookworm in addition to viruses and bacteria.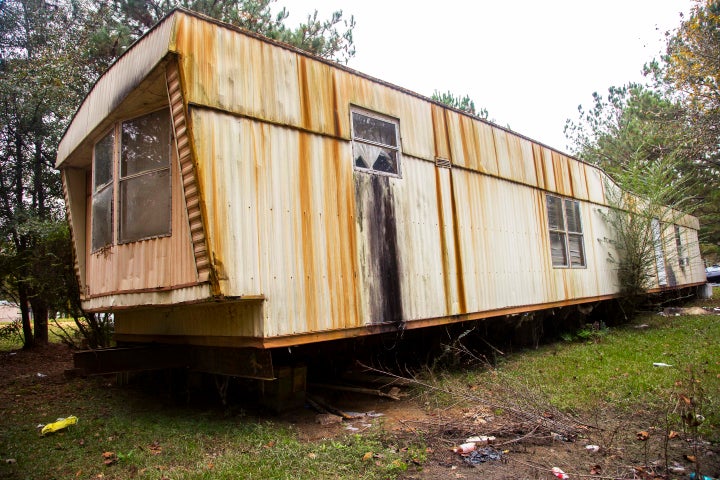 "If the people impacted were wealthy, the powers that be would have found a solution a long time ago," said Catherine Flowers, an advocate for environmental justice and the founder of the Alabama Center for Rural Enterprise.
Across the country, thousands of Americans come into contact with raw sewage on their property, according to data from the Census Bureau.
Repeatedly walking barefoot around sewage increases a person's chances for getting hookworm, a parasite that can enter the skin of the feet, travel through the bloodstream and latch onto the abdominal walls, causing anemia and fatigue and leading to impaired cognition in children.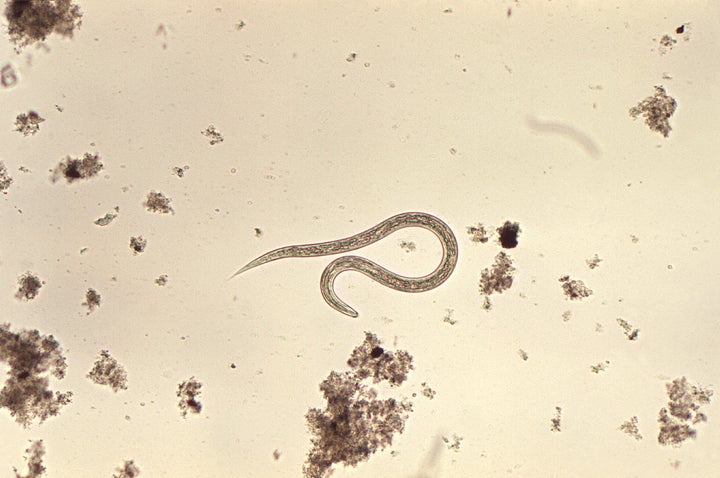 In the developing world, it's estimated that hundreds of millions of people are infected with hookworm. In the U.S., it's barely talked about ― the assumption being that we've solved the problem.
The disease was thought to have been nearly eliminated in the South by 1985, thanks in part to the rise of indoor plumbing. But hookworm may still be an issue in communities like Lowndes County, where the median income is just $28,000 and many of the locals' ancestors were enslaved people who worked the cotton plantations that dominated the area's economy before the Civil War.
A study published in 2017 found evidence of hookworm parasites in stool samples from people in rural communities in Lowndes County, where at least one-third of homes have failing septic systems and 15 percent have no system at all. One-third of study participants tested positive for hookworm ― a result that stunned the study authors.
Hookworm falls under the umbrella of "neglected tropical diseases," which don't receive much attention and are associated with extreme poverty.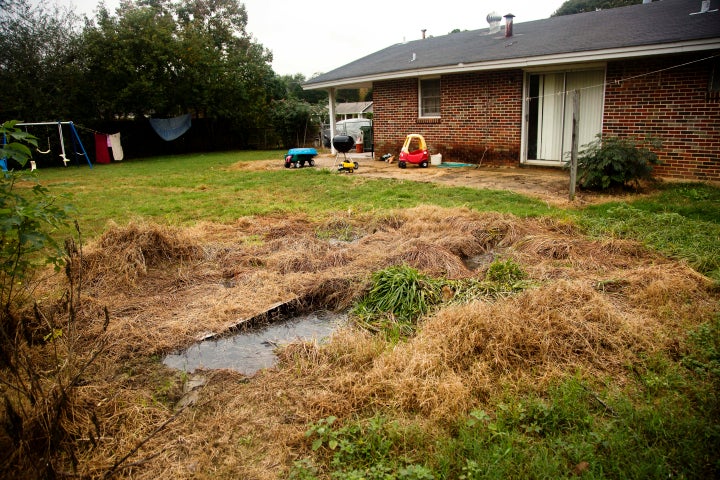 Not all the neglected diseases in America are associated with raw sewage. Others include toxocariasis, a parasitic worm infection transmitted from dogs and cats and thought to affect tens of millions of people, especially poor African-Americans; Chagas, a parasitic infection that may cause heart failure, infecting 300,000 across the country; as well as flu-like, mosquito-borne diseases such as dengue and chikungunya, which are growing threats in warmer climates. Zika, a mosquito-borne disease linked to severe birth defects, is sometimes included among these diseases, too.
There may be as many as 12 million Americans living with at least one neglected disease, according to Dr. Peter Hotez, an authority on these illnesses and dean of the National School of Tropical Medicine at Baylor College of Medicine. (To put that into context, neglected diseases affect over 1 billion people around the world.) Hotez considers the country's poorest 20 million to be at greatest risk, and points to Texas, the Gulf Coast and the South as areas with especially vulnerable pockets of poverty.
Hotez, who helped facilitate the hookworm study in Alabama and researches the effects of neglected diseases around the world, began examining these illnesses in America in 2008. At the time, there was very little information available on the prevalence of these diseases across the U.S. and the burden they place on the economy. There's still a dearth of data, Hotez admits.
It's not known precisely how many people have hookworm in the U.S., for instance. It's not even clear how many are infected in Lowndes County, despite the recent study. Lead investigator Rojelio Mejia had to walk from house to house, asking for stool samples ― and understandably few people wanted to provide them. In the end, he got samples from 55 people, but only after activist Catherine Flowers stepped in to help allay locals' fears.
Mejia says a broader study is needed to gain a true understanding of how many people in Lowndes County are affected by improper sanitation. A major hookworm study hasn't been conducted in decades, Hotez says.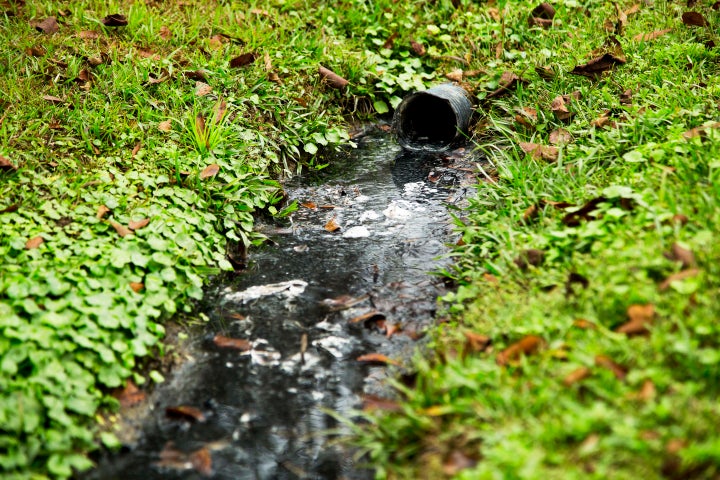 "The neglected tropical diseases in the U.S. fall through the cracks," Hotez told HuffPost.
The United States is failing at surveilling neglected diseases within its borders, meaning the majority of infections go unreported and untreated, Hotez writes in his 2016 book, Blue Marble Health.
People may never know they're infected with a neglected disease. They might not have access to health care services, for one thing. For another, they might be afraid to come forward ― many of these diseases come with an intense social stigma. In Lowndes County, there's another reason to be afraid: It's not legal to live on a property that doesn't have a septic system, and people have been arrested in the past for not complying with health codes.
In recent years, governments, private donors and the medical community have focused attention on surveilling and controlling diseases of poverty in the developing world. But what often gets lost in that conversation is that the neglected diseases can strike people in any nation where the gap between rich and poor is wide and growing.
"Wherever you have extreme poverty, I'll show you these diseases," Hotez said.
In a paper published last year, Hotez wrote that the world's wealthiest nations have been slow to acknowledge the presence of neglected diseases among their poorest people. He recommends more significant investments in combating these diseases and researching new vaccines, as well as new legislation aimed at helping the most vulnerable.
Treatment for hookworm is relatively easy. You go to the doctor, get tested and take a medication to kill the parasites. But if the sanitation issues that caused the infection are never tackled, re-infection is possible.
Sen. Cory Booker (D-N.J.) visited Lowndes County to investigate issues of wastewater and sanitation last year. In an interview with HuffPost, Booker said he believes the U.S. has an obligation to its most vulnerable people to pay attention to diseases of poverty and address the root causes.
"We should not have tropical diseases in the United States of America — full stop," Booker said.
"We have the power to stop these things, and it's not happening," he added. "In a nation this wealthy, this strong, this powerful ― this is unconscionable."
This article is part of HuffPost's Project Zero campaign, a yearlong series on neglected tropical diseases and efforts to fight them. The series is supported, in part, by funding from the Bill & Melinda Gates Foundation. All content is editorially independent, with no influence or input from the foundation.
Before You Go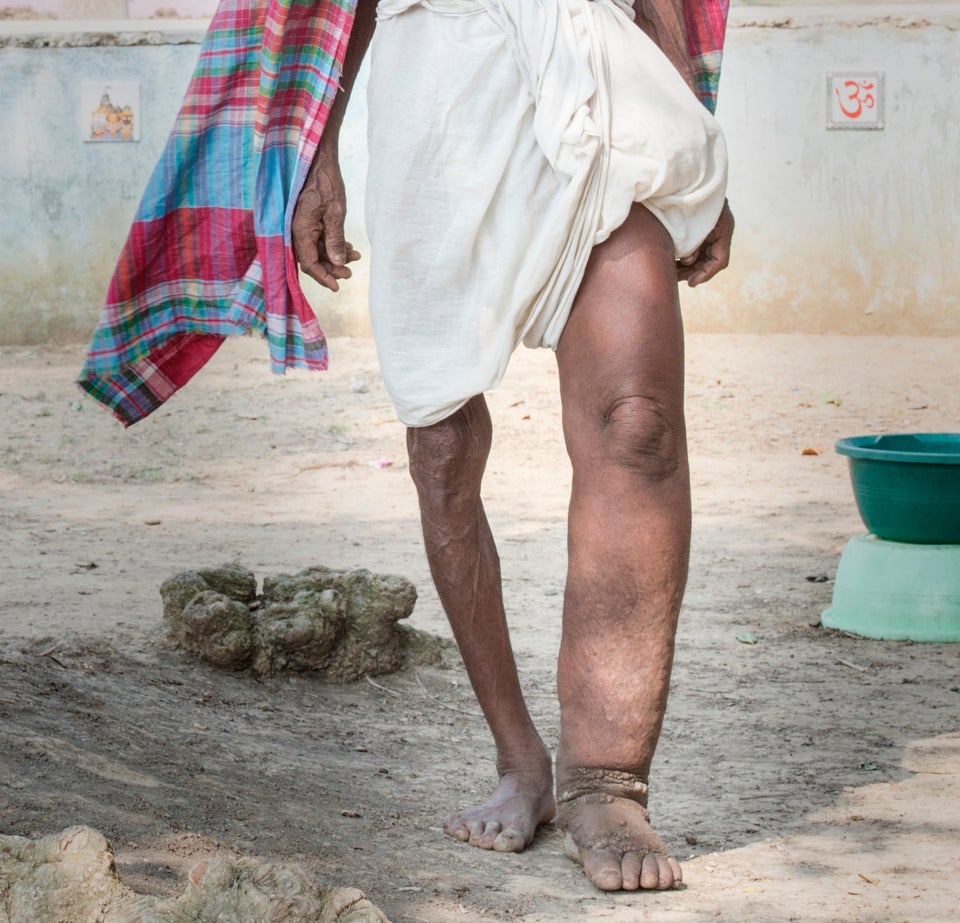 Neglected Tropical Diseases
Popular in the Community