Grocery shopping is one of America's favorite pastimes, so it should be no surprise that we've got strong allegiances when it comes to where we buy our food. Thankfully, we have a ton of options to choose where to get our groceries from.
While some folks prefer locally owned shops, others flock toward bigger supermarkets where they can buy six-ply toilet paper in bulk, family-size bags of Skittles and the entire "Jersey Shore" DVD collection all in one building.
With the wide variety of options for buying something to satisfy your sweet tooth as well as stocking up on enough bathroom supplies to last until winter, there has to be a superior store, right? America has spoken and declared its favorite grocery store chain.
In an annual study by Market Force, more than 12,800 people were asked to rate their satisfaction with their most recent shopping trip and their likelihood of referring that store to others. The results were averaged to give each brand a composite loyalty index score.
And the winner is...
The brand that won America's heart as the favorite grocery retailer for 2018 is Wegmans, a New York–based chain that has nearly 100 locations in the Northeast.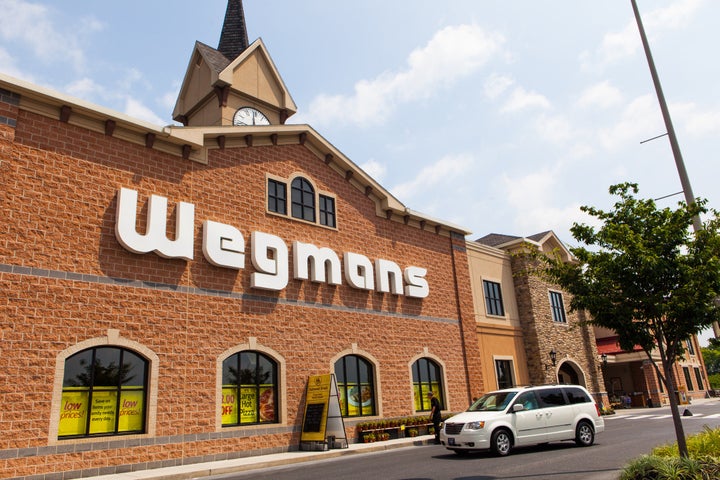 Founded in 1916, Wegmans is known for its fresh produce, large stores and affordable prices.
According to the study, Wegmans secured the top spot with a composite loyalty index score of 77 percent. Publix came in second with 76 percent and Trader Joe's in third with 75 percent.
Other Results
Although Wegmans was the overall favorite, there were other factors in the study that dealt more specifically with consumers' experience in the stores.
Publix and Wegmans tied for cleanliness and item availability, and Trader Joe's was said to have the fastest checkout and a notably high score for its courteous cashiers. Wegmans ranked highest for its specialty department service, and Publix had a clear lead in customers' ability to find items in its stores.
The study also showed why shoppers picked their primary grocer. The convenience of the location came out on top, at 62 percent. Good sales and promotions followed with 50 percent.
Origin and quality played a key role in consumer preferences for organic and locally obtained foods: 58 percent of shoppers indicated that locally sourced meat, produce and dairy products were important, and 49 percent said they preferred organic options when available.
The study showed that technology-assisted grocery shopping has been on the rise as more shoppers are choosing to buy products online and pick them up at the store or have them delivered.
Despite the growing appeal of high-tech options, almost 90 percent of the study's participants reported still using printed ad circulars rather than grocery mobile apps.