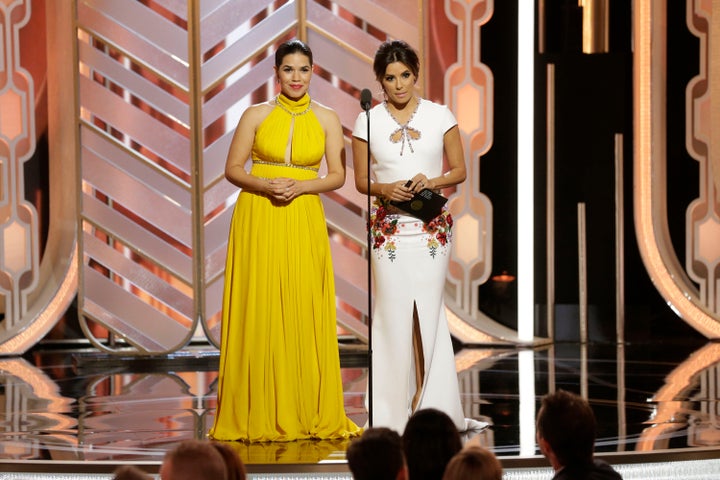 The two women pictured above are, duh, Eva Longoria and America Ferrera.
Because history has proven some might need a little reminder of the fact, the actresses clarified that they are not, in fact, Gina Rodriguez and Eva Mendes while presenting the Best Actor in a TV Drama award at the Golden Globes Sunday night.
As Vine user Kate Aurthur captioned her clip above, the bit was "perfect and damning," concisely calling out Hollywood's tendency to treat non-white stars as interchangeable.
"I didn't hear anything until recently someone sent me an article, but who cares?" Rodriguez said. The "Jane the Virgin" actress was nominated this year for Best Actress in a Television Series, Comedy or Musical; an award that she won in 2015.
"America's lovely," she added. "She's so beautiful and such a fantastic actress. If there's anybody I want to get mixed up with -- it's her, for sure!"
Watch it all go down below.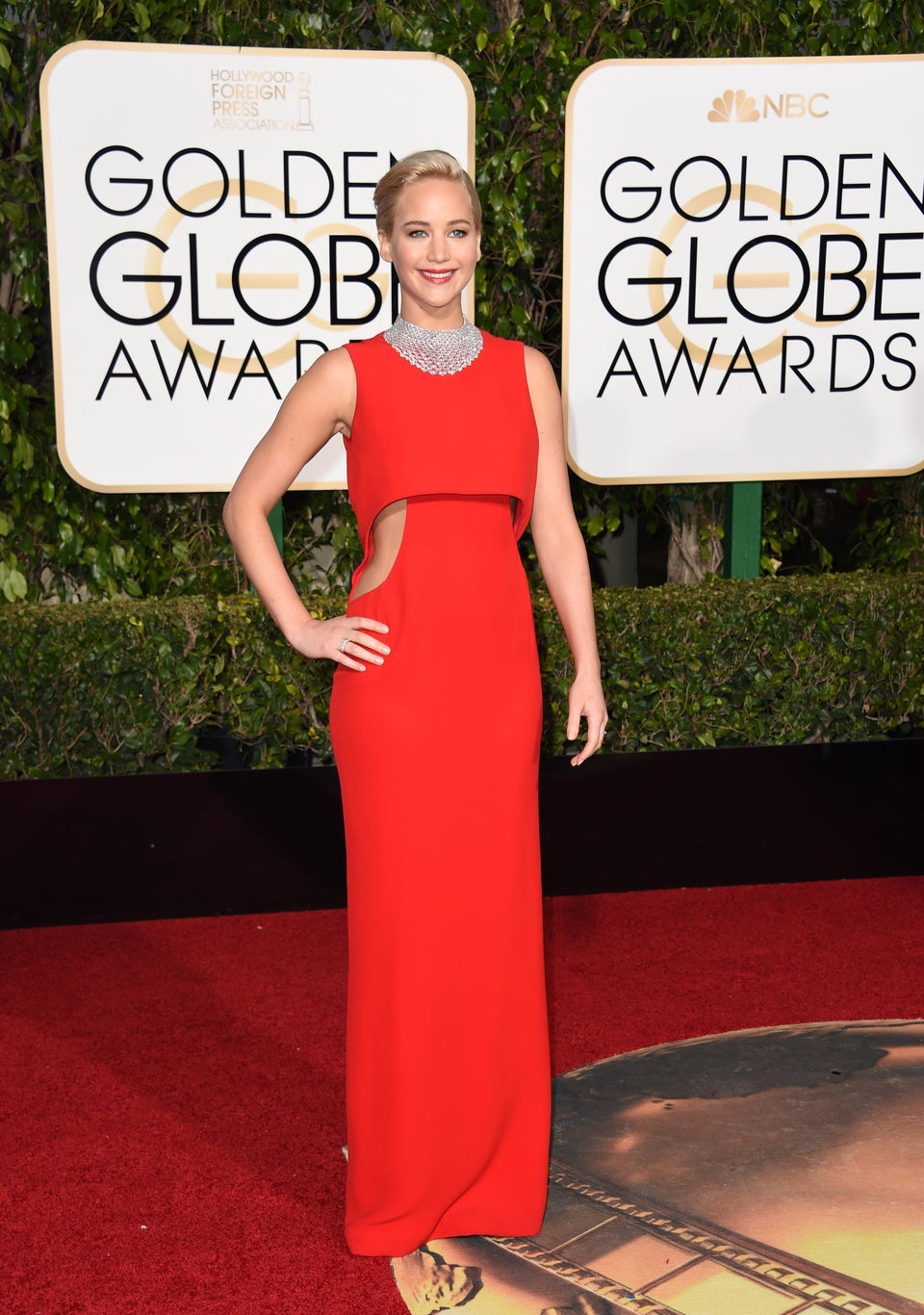 Golden Globes Best-Dressed
Popular in the Community