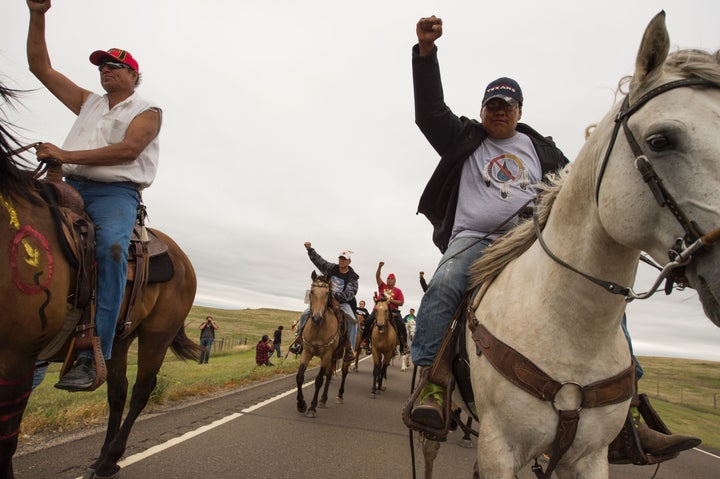 Did that get your attention?
While America prides itself on its all-inclusive ideals, I dare to say that none of them apply to Native Americans.
Since the beginning of the European invasion of North America, there has been a long drawn out ethnic cleansing occurring in this part of the world.
We are a country that still celebrates Columbus day, people! Columbus was no friend to First Americans.
/ jenəˌsīd/

noun

the deliberate killing of a large group of people, especially those of a particular ethnic group or nation.

synonyms: mass murder, massacre
In the old days, the "Indian" problem was taken care of with disease, soldiers and guns. Presidential orders were signed, soldiers dispatched, bounties given to militia all with the singular purpose of killing Native Americans. It didn't matter whether those natives were armed, unarmed, elderly, women or children.
According to the government and the collective consensus, the only good Indian was a dead Indian.
Any Native American who was able to survive the slaughters, diseases, internment, starvation and forced marches were relegated to reservations. Often these lands designated for reservations were not homelands nor extremely desirable lands.
"This is the moment you can choose to listen to that roar of our voices, to recognize that we are people, we belong here and our cause is valid."
I wish I could say America has recognized its fault in practically wiping out an entire ethnic group. I wish I could say that amends have been made in ensuring that Natives have the best education, medical care and work opportunities in the country. I wish I could say that as a whole Native Americans are thriving. None of that rings true generations after Wounded Knee, The Long Walk or the Trail of Tears.
For those of you who have never set foot on a reservation, I urge you to visit one and I don't mean a casino. I mean the dirt poor areas where water doesn't run freely from a tap. It has to be hauled in over a rutted dirt road. Electricity... perhaps if you are lucky or have a generator. Don't even think about the luxury of wi-fi. Please excuse the suspicious nature of its inhabitants... they have reason for that.
When I was a kid, I remember how many, many people were still living in shacks covered in tar paper. This wasn't out in the middle of nowhere. This was in one of the bigger towns on the Navajo reservation. I went with my family down to Mexico once and marveled about how much it reminded me of the reservation. People there also lived in shacks that looked like they were built with found materials. Mexico was pretty close to third-world at that time.
The reservation has changed some since then but not enough. I am ever the optimist but at times I feel resigned that it won't change. Lately, I'm feeling that resignation dissipating with the events unfolding in South Dakota.
It fills me with extreme pride to see so many tribes united in the cause that is the Standing Rock protest. Standing Rock isn't just about oil. Standing Rock isn't just about water. Standing Rock is a test. There is a roar coming from North Dakota. This is the moment you can choose to listen to that roar of our voices, to recognize that we are people, we belong here and our cause is valid.
So far the mainstream media has chosen to be fairly silent in reference to Standing Rock. Apparently, spray tan and non-truths play and pay better than warpaint and ethics. Much has been done to try and silence the voices of protesters at the site. Of the mainstream coverage that has emerged sparingly, one network has painted them as violent anarchists using white biased coverage (CBS, I'm talking about you). Never mind those attack dogs set loose on a little girl. She's not your little girl though, so why should you care?
MSNBC's Lawrence O'Donnell has been one of very few to broach the subject and do so in a stellar manner.
Some of you might be offended by my characterization of America and feel like this doesn't represent you. If that is the case, then I challenge you. I challenge you to do something! Recognize it, talk about it, and share it! Sign a petition, attend a protest, challenge your lawmakers, donate to the cause. Turning a blind eye or worse yet assuming it'll work itself out only perpetuates the notion that Native Americans aren't human, don't belong here and should cease to exist altogether.
Popular in the Community