Amber Whitson is losing track of time. The past three months have been a blur for the 37-year-old as she and her neighbors in Berkeley, California, have been locked in a tense dispute with the local government over their homes. For Whitson, a mechanic who has lived in and around the city for 21 years, home happens to be a 1978 Fleetwood Pace Arrow recreational vehicle.
"We live within our means and we don't want to move from place to place," Whitson said of her community of a few dozen people – including several children – who live out of cars and RVs they've been parking in various locations around Berkeley's marina for the past year. "This is where we're trying to survive if we don't want to be on the sidewalk."
In late June, the city served an eviction notice on the vehicle dwellers, who were told they would be ticketed or arrested if they did not leave the marina willingly. The makeshift neighborhood, which the city claimed drew public safety and sanitation complaints, has split up as a result. Whitson and some of the others have since been parking in mostly industrial areas on Berkeley's west side, shuffling their vehicles every 72 hours to avoid fines.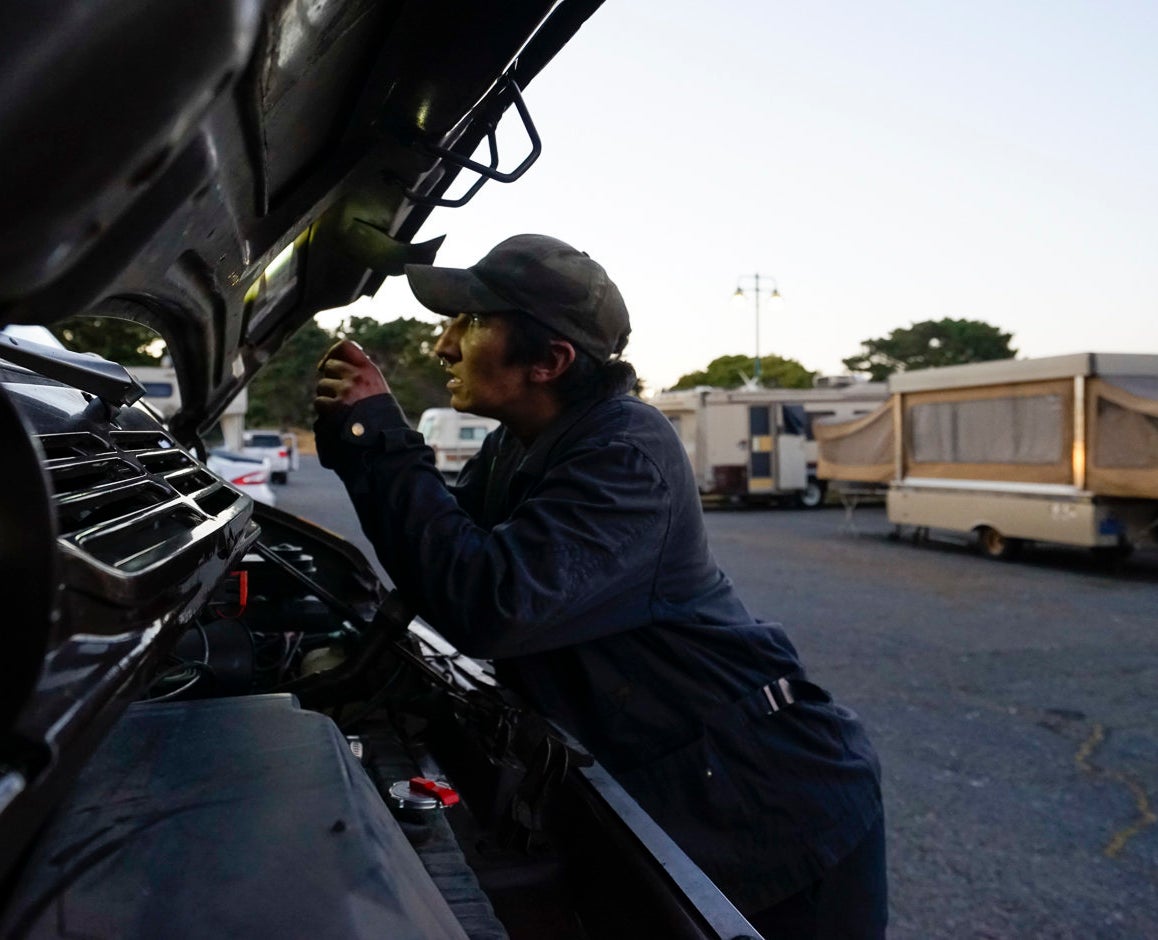 Such conflicts are yet another sign of stress created by the tech boom up and down the West Coast as explosive growth continues to upend labor markets and overload housing stock. Homelessness in the United States grew last year for the first time since the Great Recession, according to the Department of Housing and Urban Development, driven largely by increased homelessness in West Coast cities. The real estate site Zillow estimates that Berkeley now boasts a median house price of nearly $1.3 million and monthly rent north of $3,500.
In epicenters of the West Coast tech industry, where unemployment is low and six-figure incomes can be the price of admission to many neighborhoods, the number of vehicle-dwelling residents is thought to be ballooning. The Los Angeles Homeless Services Authority estimated in June that about 9,000 people live in vehicles within city limits, with several thousand more in surrounding areas. In King County, which includes the city of Seattle, the nonprofit All Home put the number of these residents at nearly 3,400. It's the fastest-growing segment of the area's growing homeless population.
"These are people who are turning to vehicles as affordable housing," said Graham Pruss, a doctoral candidate at the University of Washington who studies vehicular residency in Seattle. "It's not that they want to live a nomadic life. They're looking at the environment around them and they see that options don't exist for sedentary housing, so they create it."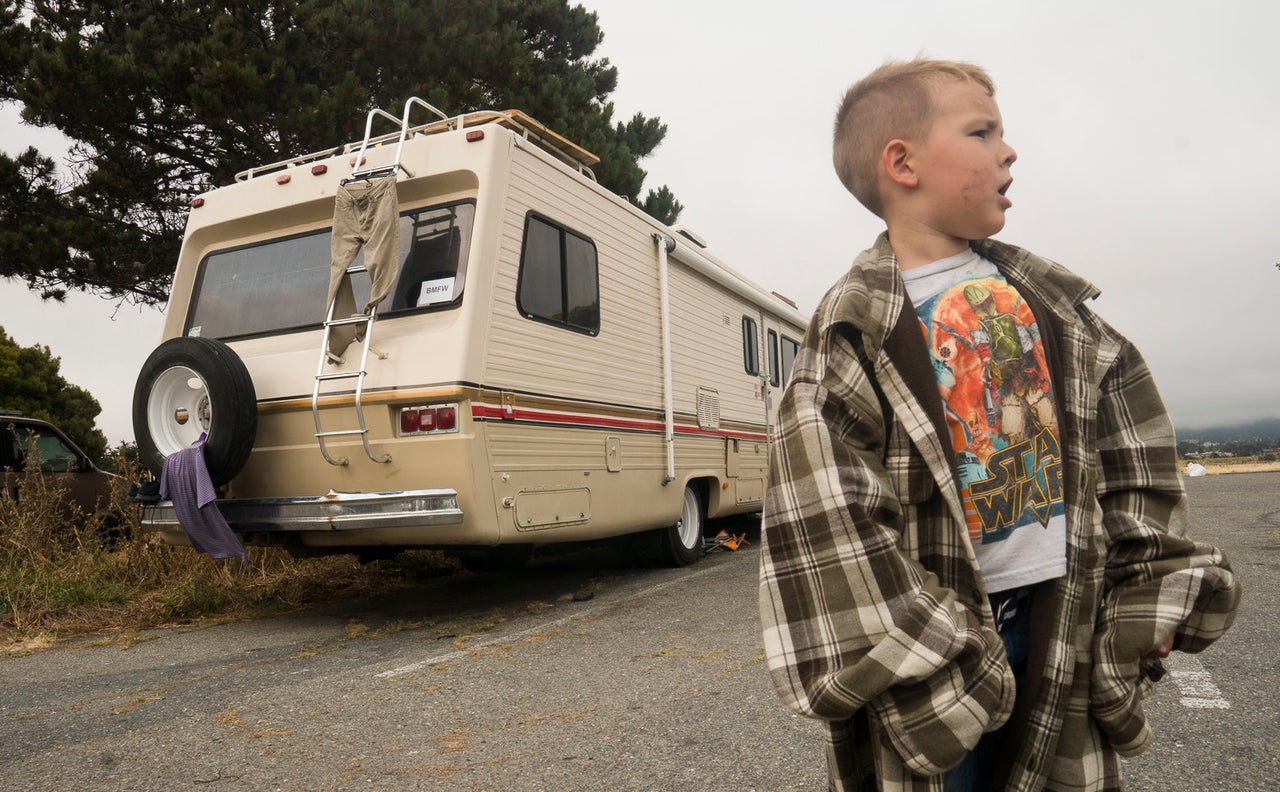 Many of those who live in vehicles have suffered from the isolated crises that can spiral into homelessness: job loss, illness, divorce, or a death in the family. The path from rent hikes to missed payments to reduced credit scores is also a growing peril to those in blue-collar or service industry jobs, particularly in affluent regions like the Bay Area, where a San Francisco Chronicle editorial recently described the housing crunch as nothing short of an "emergency".
Yesica Prado began sleeping in her Chevrolet Aveo during her first year at the UC Berkeley Graduate School of Journalism, unable to keep up with rent payments in nearby San Francisco. Seeking more space last summer, she bought and fixed up an RV for about $8,000 – far less than she expected to pay for a year's rent.
"I figured that was a better use of my student loan money," said Prado, who was parked near the Berkeley marina until last month. "I'm going to have to pay the student loan back – at least I'd still have the RV once I finished [school]."
Prado said her neighbors feel trapped given the lack of affordable housing options nearby.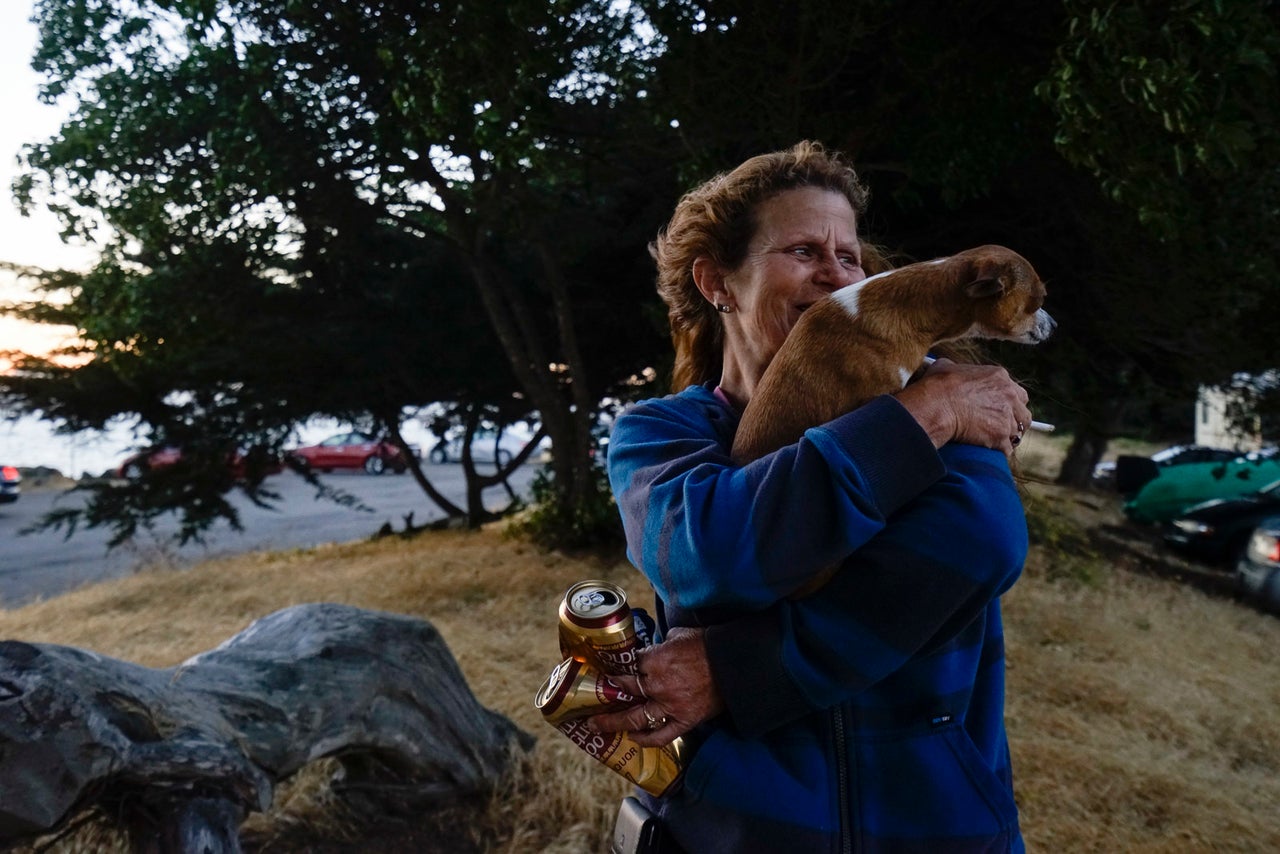 The surge in people living in vehicles has left local governments and nonprofits from San Diego to the Puget Sound scrambling to find safe parking spots and devise new ways to provide social services.
In Redmond, an affluent suburb 16 miles outside Seattle and home to Microsoft and Nintendo of America, Overlake Christian Church has provided parking, bathrooms and showers to about 110 people for the past two and a half years. Targeted at single men, the program has declined only a dozen or so applicants due to criminal history or other issues, said volunteer director Jim McCorkle. But the question looming over such initiatives – given increasing demand – is one often mentioned in the tech industry: capacity for growth.
"We have set a cap at 15 people max at a time," McCorkle said. "We couldn't scale much beyond that and do it well."
Efforts at scale have been attempted. Seattle tried to create a much larger safe-parking program in 2016 but it quickly faltered amid mixed results, mounting expenses and shaky political will. Just 11 people in the program eventually made it into traditional housing, according to The Seattle Times, and complaints of cars and RVs on the street persisted. The last existing "safe zone" for vehicle dwellers has seen three residents die this year, including two with pre-existing health issues and another, a 27-year-old woman called Sabrina Tate, who previously grappled with heroin addiction. Her cause of death remains unclear.
"We need to be looking at these [vehicles] as transitional shelter spaces," said Pruss, of the University of Washington, who experienced homelessness as a teenager and has temporarily lived in vehicles for his research. "Ideally you'd have local, municipal or state land that is provisioned as parking space, and then connect those areas directly to service providers."
That's the undercurrent driving a public-private partnership in East Palo Alto, California, a majority-Hispanic town of about 30,000 squeezed between Facebook, Google and Stanford University. In July, the city council approved a one-year pilot program for a local nonprofit, Project WeHOPE, to organize services ranging from laundry to case management for up to 20 RVs in a publicly-owned parking lot.
However, it's by no means a comprehensive policy solution for the estimated 85 to 100 RVs in the city, said East Palo Alto Housing Manager Patrick Heisinger, let alone those sleeping out of cars, living in garages or overcrowded into rentals.
Beyond scale, an additional hurdle for people living in RVs is that many municipalities, including East Palo Alto, have been exploring new regulations on oversized vehicles and overnight parking that may serve to effectively criminalize living in cars or RVs. A 2016 survey by the National Law Center on Homelessness and Poverty found that 39 percent of the 187 cities it surveyed nationwide had imposed penalties on those who slept in vehicles overnight, a huge uptick over the past decade or so. These laws leave residents to navigate an ever-changing web of local ordinances.
These complex, sometimes contradictory actions raise a bigger question about how America is dealing with its affordable housing crisis: if and how the power of the federal government should be used to address the problem. The issue festered under the Obama administration, and the Trump administration has largely treated it as a local issue, despite median rents far outpacing wage growth nationally since the turn of the century.
The absence of federal support has largely left state and local governments to play catch-up, particularly in areas on the West Coast where the housing markets show few signs of cooling. Californians will vote on two bond measures in November totaling $6 billion for housing relief, along with a proposal that would give local governments more power to expand rent controls. In Berkeley specifically, voters are set to consider the city's $135 million affordable housing bond, paid for by new taxes on property owners.
But none of these proposals offer any immediate relief for people like Whitson and Prado. "You're really looking at 15 to 20 years for increasing that housing supply," said Sara Kershnar, chief of staff for Berkeley Vice Mayor Charyl Davila. "In the meantime, we have to do whatever we can to not take away – and certainly not criminalize – the shelter people make for themselves."
Kershnar, who estimates that there are 250 to 400 people living out of vehicles in Berkeley at any given time, said the city government is considering shorter-term solutions. They include allowing residents to park in certain areas of the city for extended periods and partnering with other nearby municipalities to establish dedicated long-term lots.
For now, Prado said she remains in limbo. While she and other RV owners continually move their vehicles to avoid parking tickets and towing, they also live under the gaze of residents and business owners who don't want them on the street.
"We do understand," Prado said, "But right now there is nowhere else to go."
For more content and to be part of the "This New World" community, follow our Facebook page.
HuffPost's "This New World" series is funded by Partners for a New Economy and the Kendeda Fund. All content is editorially independent, with no influence or input from the foundations. If you have an idea or tip for the editorial series, send an email to thisnewworld@huffpost.com.
Support HuffPost
The Stakes Have Never Been Higher
Popular in the Community