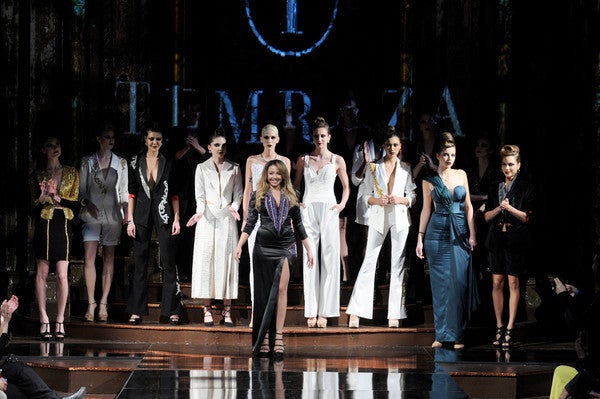 You can ask any designer anywhere around the world where they aspire to have their line seen. Unanimously, they will each say, New York City.
How is that even remotely possible? What about Paris, Milan, and London? They still rank among the top, but New York is still the place even those designers want to show their collection. How wonderful for this great city.
The magic, the power and the inspirational feeling one gets while being in this city during New York Fashion Week and Bridal Market Week is beyond exhilarating. Even fellow Americans who live in the States can attest to the fact that New York City will remain the promised land for any aspiring designer.
It is no wonder then that this fashion season, countless numbers of global designers found their way to New York to show their work from all over the world.
Some are celebrated in their own homeland, with reputable business. They do well for themselves. But the promise of prestige that New York will bring to them and their brands is all they crave. The energy felt from a designer after showing a collection can't be described in words. I will do a feeble attempt to convey their expressions here.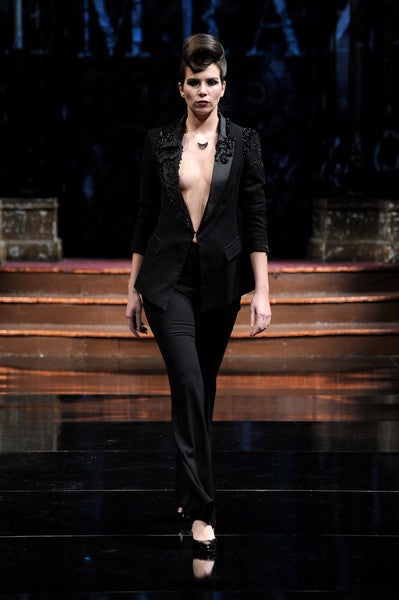 Temraza, Farida Temraz represents Egypt, and has made her second presentation here in New York City during New York Fashion Week. This young designer has definitely made her mark with her collection this season. The collection appropriately name "The Executive Collection" was inspired by strong women who are independent and exude confidence in their lives. These superlatives are present in everything she does, be it her career or her personal life. "I actually did this collection especially for New York Fashion Week" says Farida. This fierce beauty brought along another power house with her, Riham Zaghloul, a luxury jewelry brand Zagh. Together, these two Egyptian entrepreneurs will move their way into the American fashion scene rather quickly and it's no wonder she has already been dressing celebrities on the red carpet.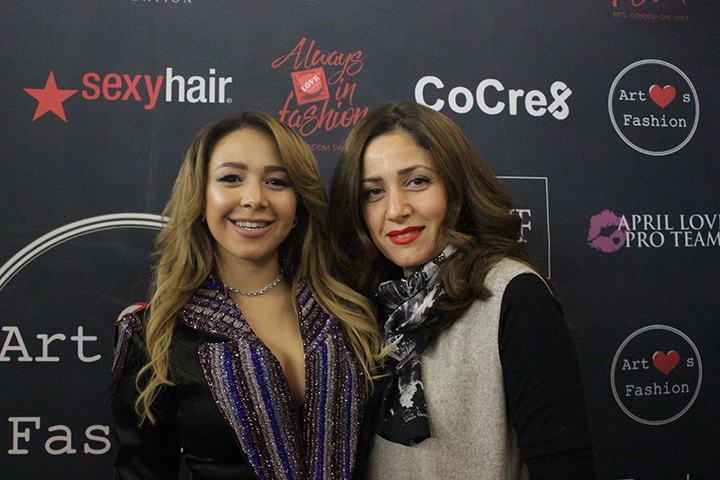 As a lover of Egypt, it is definitely heartwarming to see the impact that their presence will make on the world of business and fashion. Not to mention the positive light that will be shed on Egypt as a whole. Congratulations to both of you!
As we move into the business of luxury, one show that has definitely sought out some of the world's leading emerging designers is the Tarnoi International Trade Show, which took place immediately following fashion week, where a plethera of absolute brilliance overran a single room. Located in the heart of Manhattan, a taxi ride from the famous garment district, this show was a hidden secret for those who are not normally in the business of catering to the elite of the world.
At first, it was refreshing to walk though this space leisurely and browse to see what precious pearls I could find. And to my surprise, I found numerous. But due to time on both days, as one day was not enough to properly engage with these wonderful souls and to take pride in their work and presentation. The atmosphere spoke volumes. In an industrial factory like building with high ceilings, I found it well curated and easy to maneuver through, as I engaged with some of the vendors.
I recall an article some years ago where an executive described the term luxury. She expressed how the term had been used so loosely that it no longer carried any weight. Luxury is far beyond a price tag, but it is an experience and representative of a lifestyle that is effortlessly maintained not merely because you have the ability to make a purchase, but the symbolism of what that purchase means to you when you obtain it. I am paraphrasing, but it really made me rethink what the term really means. And how the term may in fact has lost its luster.
So as I slowly made my way through each booth, I walked with an educated eye of what this purchase would mean to me if I were to own any of the pieces to which I gravitated toward. Questions came to mind. Where am I in my life now? What would this item mean to me tomorrow, next week, next month, or five years from now? Would it hold value?
And as I conversed with each of these artists, I knew that these purchases would not be mere ownership of a "thing" but it would mean something to me, because each one of these designers put part of their soul into these pieces. They looked at each one of these pieces as a work of art. So, in turn, its future owners would have to appreciate it beyond being just a mere garment or a piece of jewelry, but a symbol of unspoken connection between them and the artists. That is where the value lied.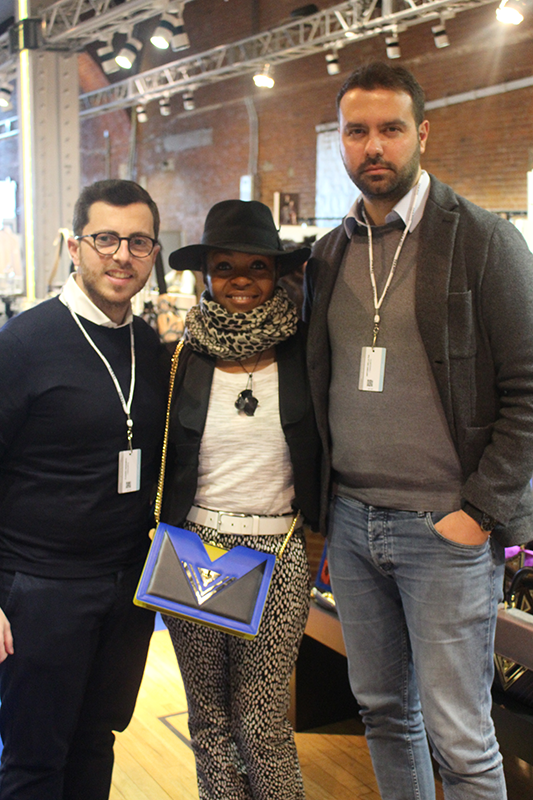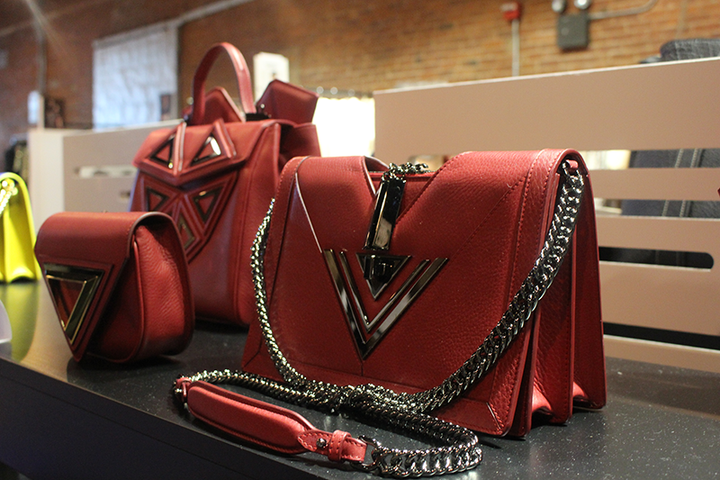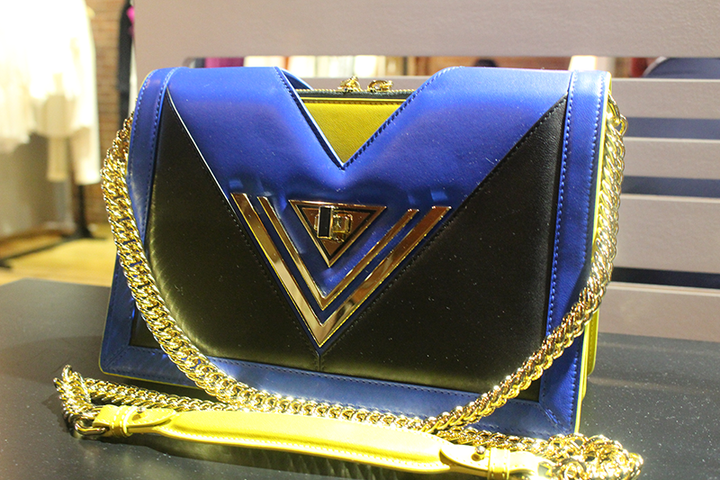 Our first encounter was with Italian duo, women's handbag manufacturer, and family-owned business owner, Giaquinto. When I tell you the work is exquisite, I mean the collection is reminiscent of Chanel, Dior and Birkin, with a twist and edge to it that will attract the chic millennials but keep the baby boomers uppity.
I was floored by the use of texture, color and coolness the handbags displayed. Most importantly, the practicality of a purse for a woman is most important. Who wants to have an object nowadays that doesn't have multi-functions? Between my cell phone, credit cards, iPad and businesses cards, I need a small suitcase that I can carry and still look cute. And each of their bags did it for me. So yes, I would spend someone's rent money to own a pieces of collectors item such as a Giaquinto bag. I look good with that bag. And that's whats important in fashion, isn't it?
More importantly, I believe the collection of bags will be able to sit on the same shelf of the above mentioned and never lose value. That is what luxury means. That although it is a small investment at the moment, in time it should never lose value. Now that is where you want to put your money. Something that won't depreciate.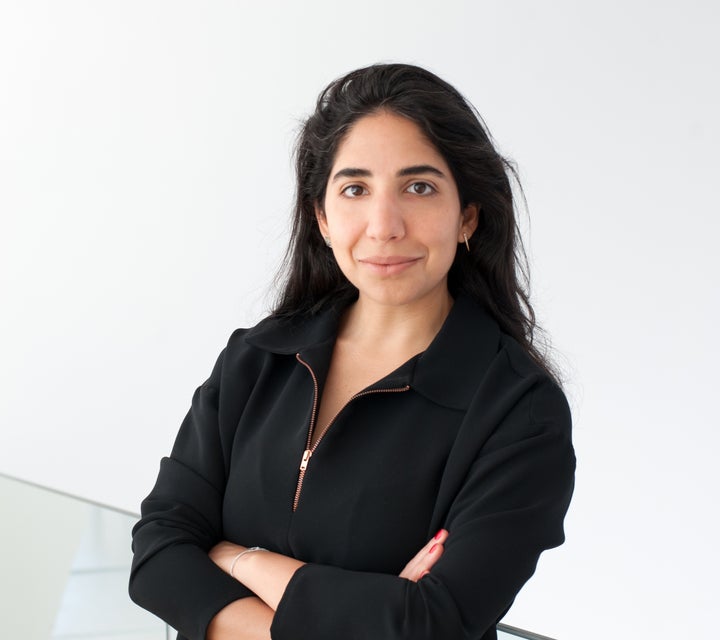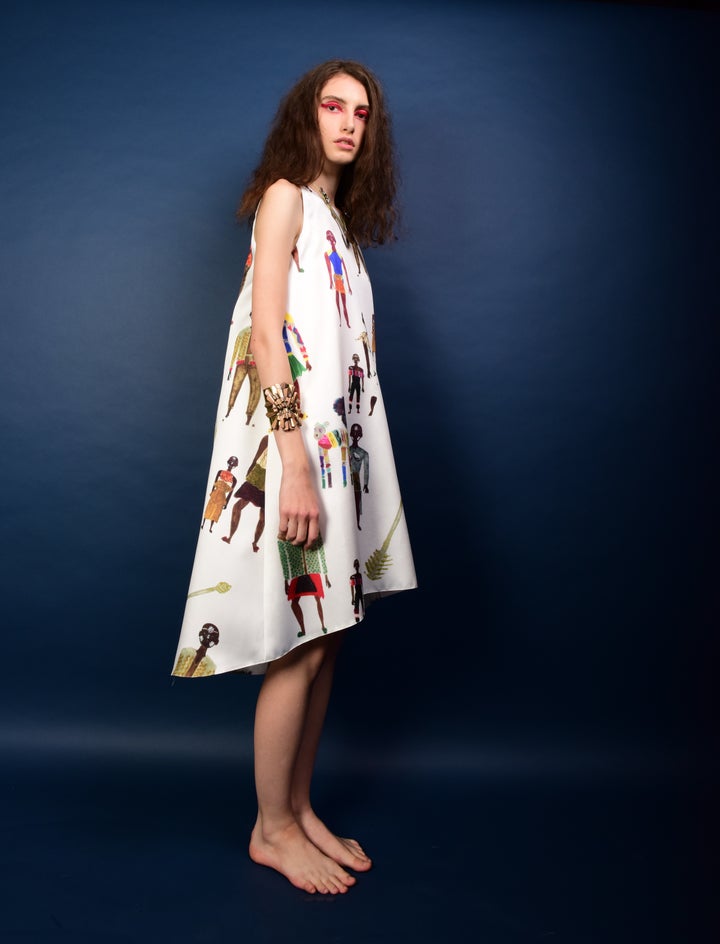 The last designer I had the pleasure of meeting was a young joyful soul from Lebanon, Sara Melki, with self-titled brand. Sara's smile warmed my heart. But prior to meeting her, what caught my eye was her use of art on fabric. It seemed to be well constructed from a distance. But when I got closer, it confirmed in fact they were well-made and felt good to the touch.
Her bright-eyed spirit reminded me so much of Zac Posen, when I first worked on his collection backstage at New York Fashion Week. It was the time that Puff Daddy, P. Diddy, Sean Combs, backed him up. You felt his excitement. You saw his pride, You knew there was something special about him. And sure enough, Mr. Combs wasn't wrong. Zac Posen is, in fact, a star.
Sara and her fresh soul expresses her childhood joys that inspired her collection, and reminded me so much of my own youth and the desire to maintain it as so many of us want to in the fashion industry. I thoroughly enjoyed my conversation with her and wished I had more time to spend with her to just playfully engage in conversation. As she breaks down her thoughts, I could hear her passion and desire to succeed. It was mixed with the humility that so many lose when they do succeed.
I am excited to see what becomes of these wonderful souls. Watch below as we engage with other wonderful designers we had the honor of engaging at Tarnoi. I will be better prepared next season to spend more time sipping tea with the next round of designers of luxury goods.
So, in the end, what does America mean to non-Americans? Hope and promise. And a good dose of good fashion that brings all humans together from all races, creed and ethnicity with a promise of having your dreams come true. And it only occurs here, in America, at New York Fashion Week.
Related
Popular in the Community