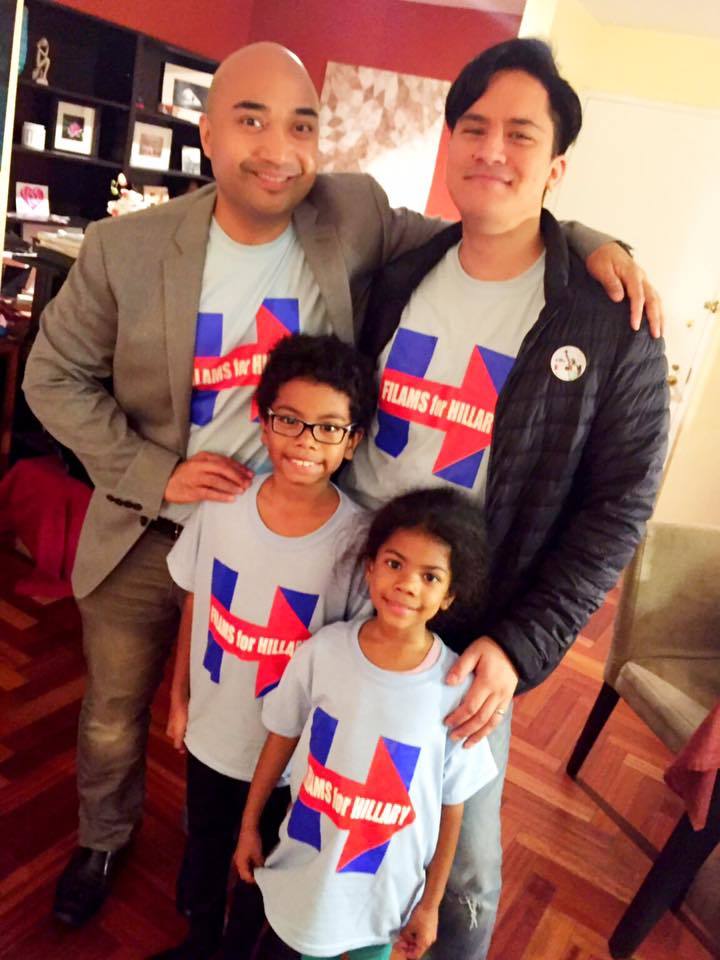 I feel like America just broke up with me.
I went to bed crying. I hoped that when I woke it that it would have all been a dream. I don't want to get out of bed.
Yesterday, I felt so hopeful ― like this was finally the one. We had been together for eight years and I thought our relationship would get even stronger. I had so much hope for us. Sure, we had our problems, like any relationship had, but I never thought it would end up like this.
I feel humiliated. I shouldn't have introduced him to my friends and family. I definitely shouldn't have introduced him to my nephews and nieces. What am I going to tell them? How am I going to tell them that their uncle was actually a racist, sexist, homophobe ― or least that half of him was?
I've gone through breakups before, but this one definitely feels harder than the others. There was the one in 2000 and the one in 2004. Those felt different because I was never really in love with either of them completely; I definitely never thought of either as being "the one."
The breakup in 2000 was hard because he was charming and came from a nice family. But, he had some harsh views on the criminal justice system and immigration that were hard for me to get past. He also didn't believe in marriage, but I was willing to overlook that - especially because I wasn't ready either. Even if I wanted to marry him, I would have to deal with his family in Florida. They were such a small part of who he was, but they decided everything for him.
My breakup in 2004 was harder because I told him about my previous breakup, and he went and did the same thing to me. In retrospect, we fought a lot; sometimes it felt like we were in a constant state of war. We just didn't have any of the same values, and I just stayed in it because I thought that was all I deserved. When we broke up, I wasn't completely shocked; I wasn't really invested either.
I stayed single for a few years. I tried to keep a low profile and work on myself. When I finished my dissertation in 2007, I was ready to start dating again. This new guy was impressive; he was definitely a change. He was smarter, funnier, and definitely more open-minded. Our values aligned, and his family looked more like mine. He said he was different than all of the other guys and asked me to imagine what a relationship could be like. At the time, he said he didn't believe in marriage, but when I looked into his eyes, I knew he'd eventually have it in him.
We made it official in November of 2008 and I screamed to the world how happy I was. Though it was annoying that some of my relatives in California told us we couldn't get married, we were in love.
Our honeymoon lasted for a few years. He made me smile. I shared some of my dreams with him, and he made many of them come true. From time to time, his uncles in Washington DC tried to create obstacles for us, but we just pushed through each time. We were happy.
In 2012, I brought up marriage again, and I was worried he would run away. But he didn't. He told me that he believed in marriage. He told me that my life mattered. He taught me to be hopeful again. He taught me to have a voice. He made me feel safe. We got married in June 2015 at the Supreme Court.
Retrospectively, I should've picked up on the clues. He occasionally said some awful things and didn't always believe that Black lives or trans lives mattered. He said some sexist things and continued to perpetuate gender role norms and heterosexism. I thought he could get some help for his arrogance and misdirected blame ― especially toward immigrants and Muslims. I convinced myself it was just historical trauma acting out again. I was willing to help him if he let me.
Last night, we were going to talk about our relationship. Although I was nervous, I was so excited to see him. I got dressed up in my best pantsuit. I thought he'd be ready as early as 9 p.m. or 10 p.m., but he never showed up. As soon as I saw his face around 11 p.m., it wasn't looking good. Around midnight, he told me he didn't love me anymore. I started crying and went to bed. When I woke up, he left a note that said it was over.
My friends tell me I should fight for him. My heart hurts and wants to give up. My head says to accept that he's gone. Part of me hopes that if I close my eyes and fall back to sleep, I will wake up and realize it was all just a dream, instead of this nightmare.
I'll get out of bed eventually, but I don't want to face reality yet. Can I just lay here a little longer?
Before You Go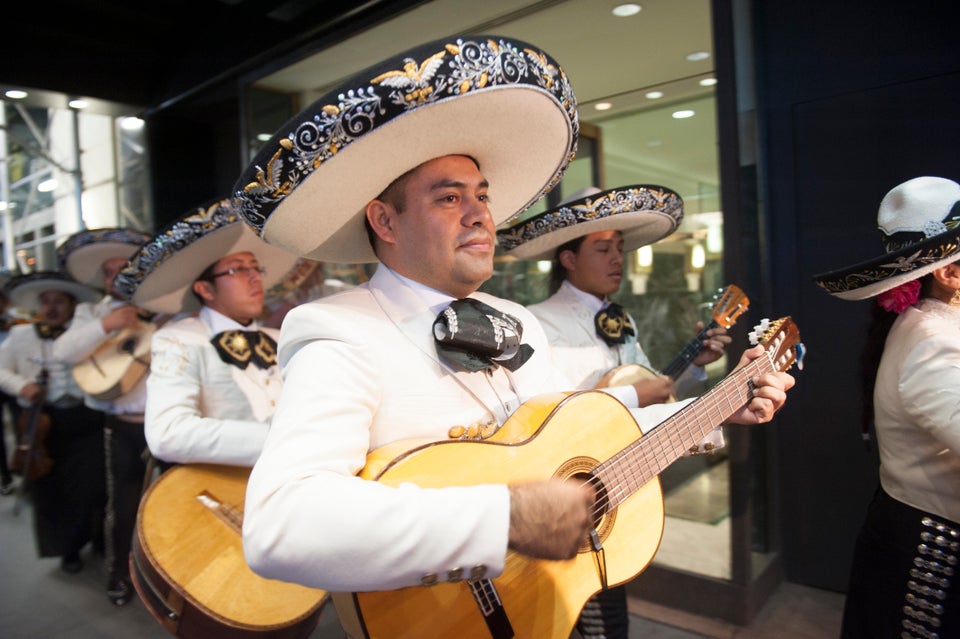 Mariachi Band Plays In Front of Trump Tower
Popular in the Community