If you love dessert competitions, then you need to know about the Pastry World Cup. Founded in 1988 by Gabriel Paillasson, the Coupe du Monde de la Pâtisserie is held every two years in Lyon, France, and is considered the most challenging and prestigious competition in the world.
The team is made up of three pastry chefs assuming different roles: one sugar artist, one chocolate artist, and an ice sculptor, and the members of team USA, our pastry Olympians, were just selected after an intense two-day trial at the Secchia Institute for Culinary Education at Grand Rapids Community College, where six talented pastry chefs battled toque to toque for the chocolate and sugar positions.
"These competition tryouts are essential," explained Gilles Renusson, the President of Pastry Team USA / Club Coupe du Monde. "If we don't do them, we don't discover new talent. It makes a big difference to the selection process, we get to see their commitment, how hungry they are."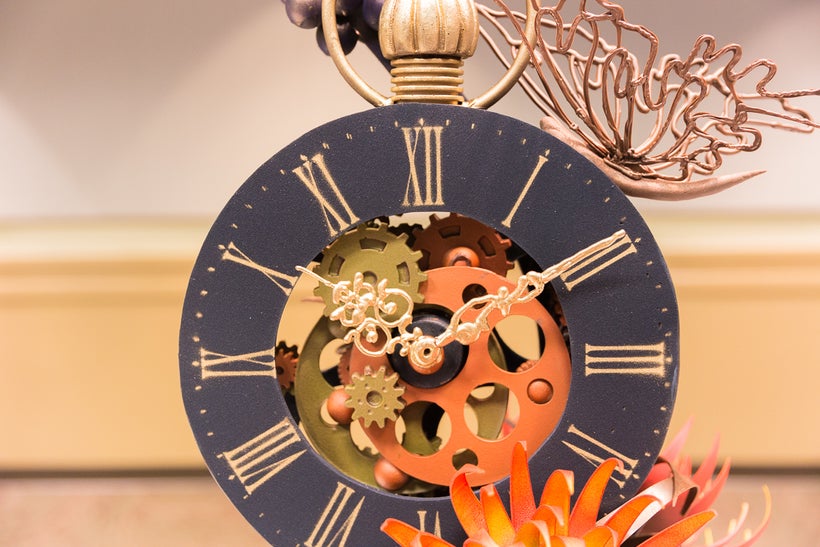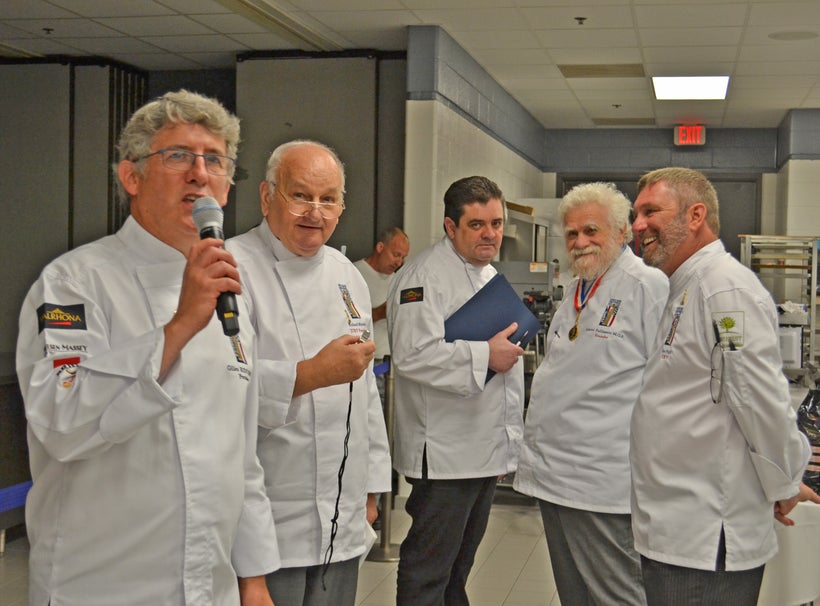 Before the whistle blows, each chef has two days to complete a chocolate entremet and a sugar or chocolate showpiece capturing the theme "Time," in an unfamiliar kitchen, with an assistant who is a student of the Secchia Institute. If you ask them all – and I did — these tryouts are an incredible, and incredibly taxing, experience, and one they wouldn't trade for anything.
"I'm so happy to have done it!" exclaimed Francois Behuet, Executive Pastry Chef at Petrossian in NYC, whose flight to Grand Rapids the night before the competition was canceled so he slept on the floor at the airport in order to catch the first flight out in the morning. "If I knew what it was going to be like for me, it really felt like war, I would have said no," he continued as he laughed, "Just kidding! I'm so glad to be here, I met so many people I'd never have the chance to meet!"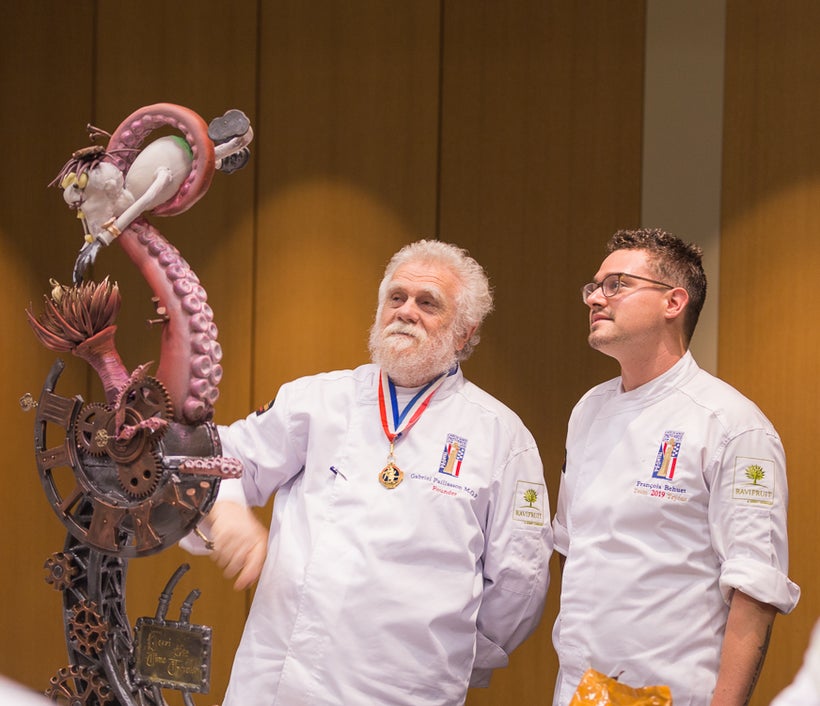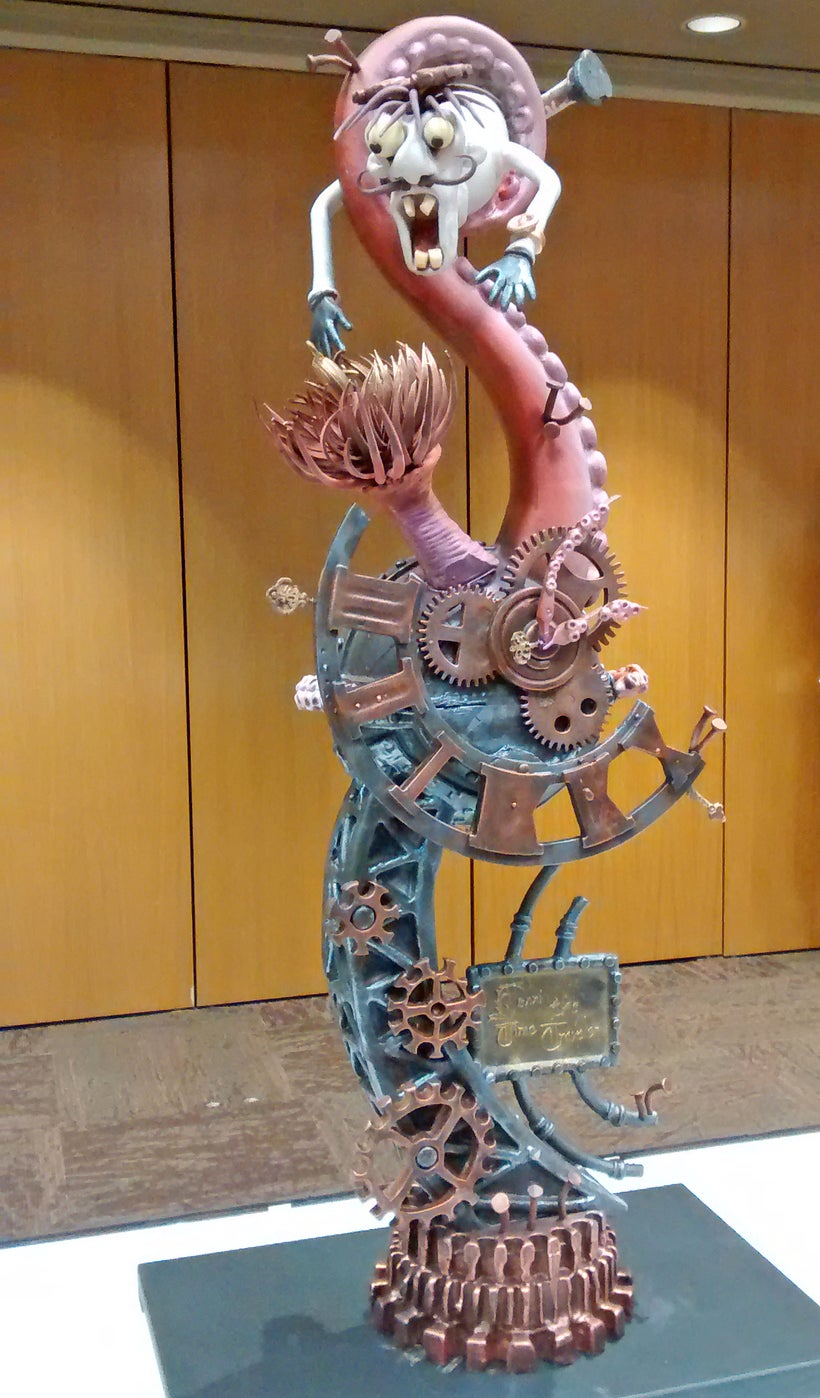 Nicolas Chevrieux, Executive Pastry Chef of Jean-Philippe Patisserie and The Bellagio in Las Vegas, said he wanted to compete for a position on the team "to grow and to keep learning, and to see exactly where I am." Every competitor prepares like crazy, giving up vacations, evenings, weekends, in the hopes of being selected. Nicolas explained what it took to develop his stunning and incredibly delicate sugar showpiece, "All the time I draw and draw, I pretty much draw it for three weeks before touching the sugar. Then I make it with too many elements, I see how to reduce it, and then I make it again and again."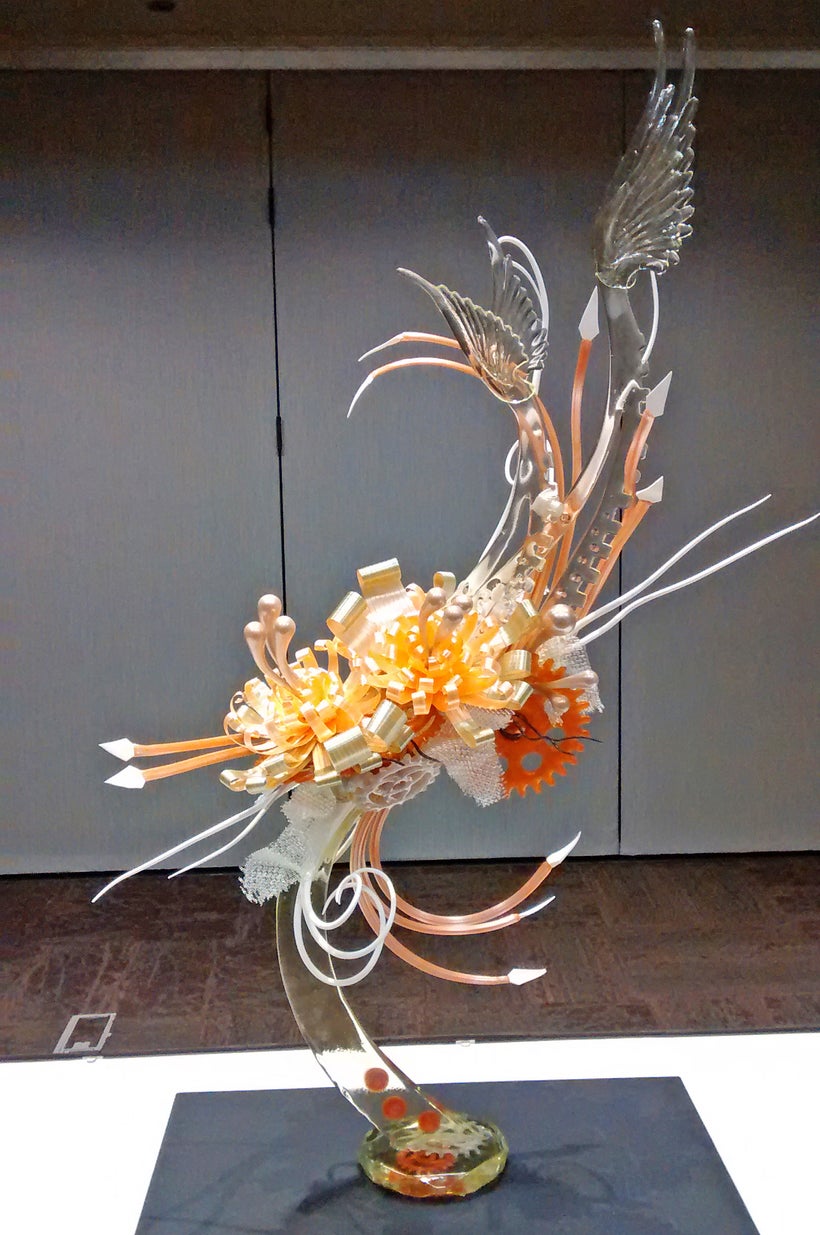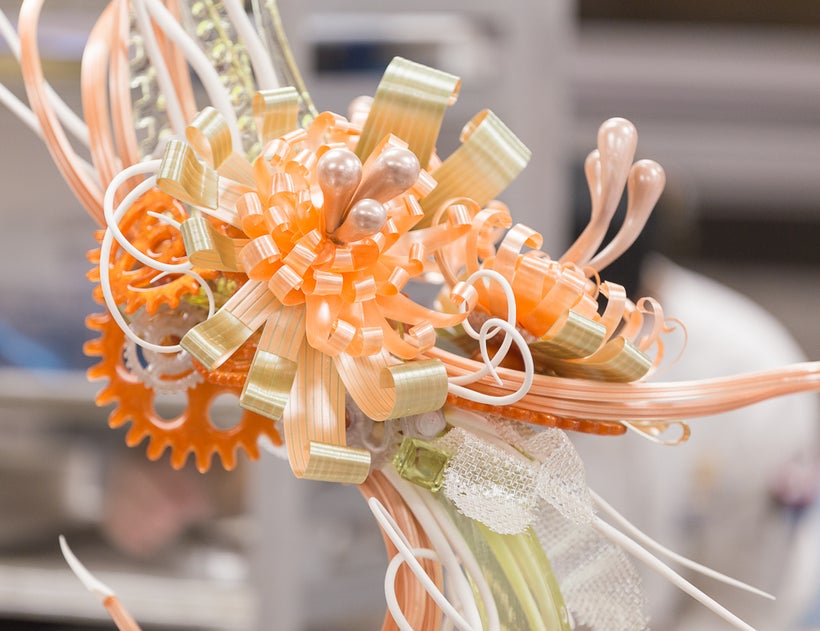 Contestant Robert Nieto of Kendall-Jackson Wineries told me he gets obsessed during prep time, which is just over two months for all the competitors. Like all the pastry chefs, he draws many sketches before attempting the showpiece itself. "Practice is always a great experience because you're testing your skills, finding your style, and seeing what you can create!"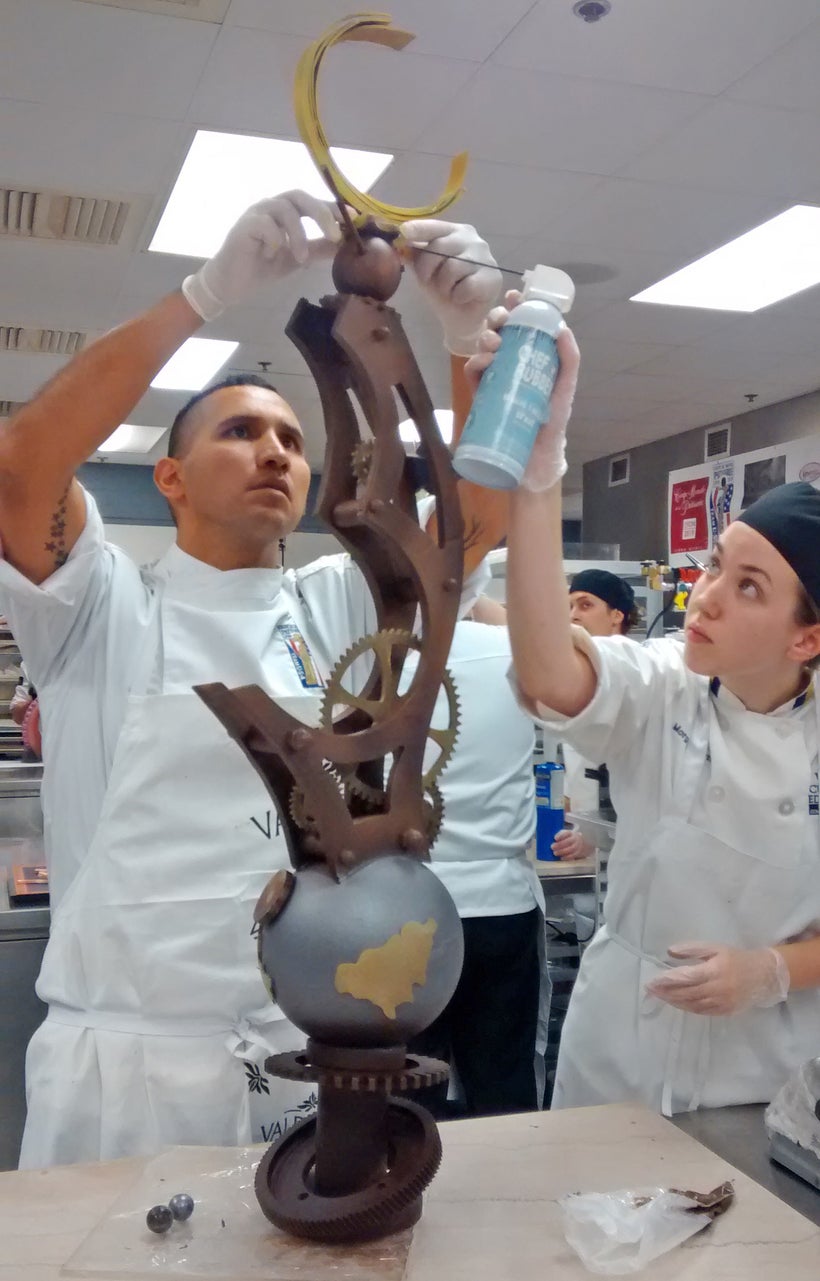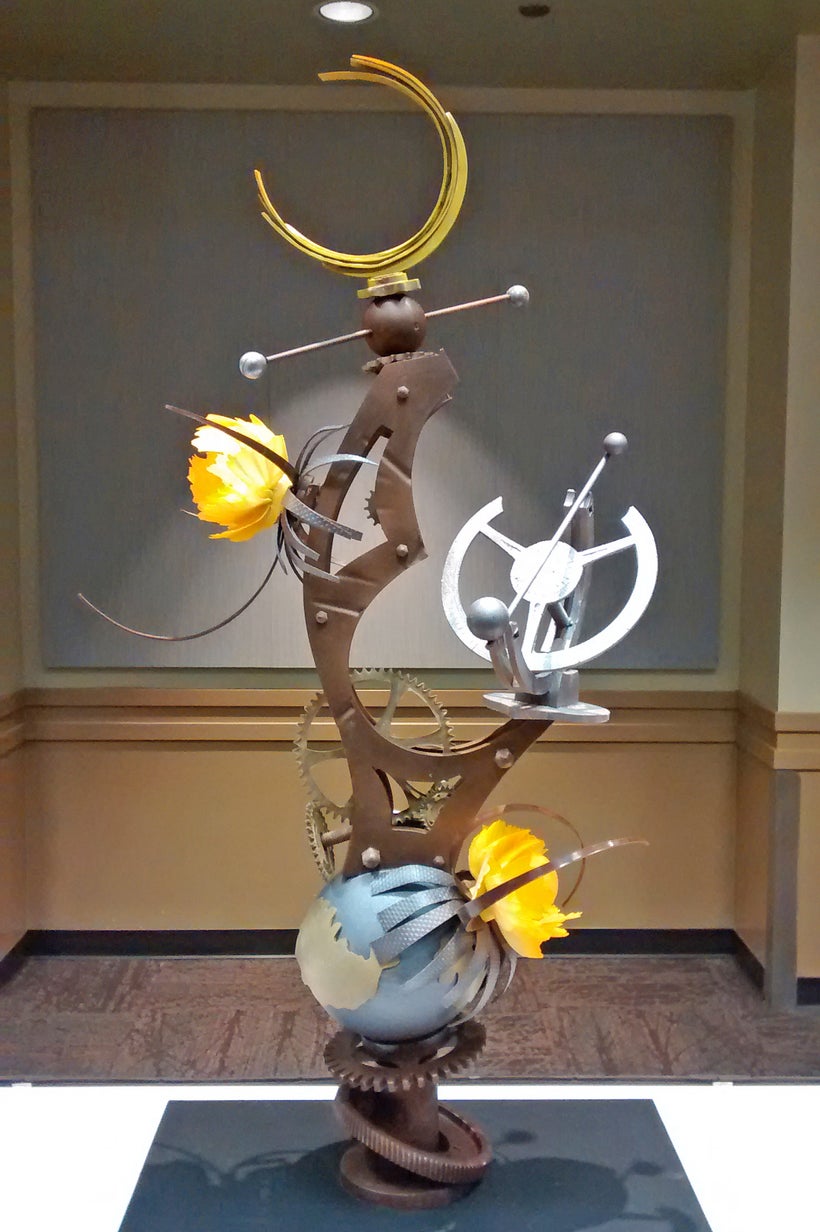 Each pastry chef vying for a spot on the team is often their own toughest judge, they all have such incredibly high standards, and they know the level of skills they'll face if they make it to Lyon. Thierry Aujard, Executive Pastry Chef and Owner of Sweet Prosperity Bakery in Pennsylvania is no stranger to competition, but admitted that "This one is really hard! But at the end I presented something decent, not as nice as I was expecting, but decent." Despite his critique of his own work, Aujard wasn't down in the mouth, remarking with enthusiasm, "But it's fun! Competing pushes me to do something different, more than what I can do every day at my bakery."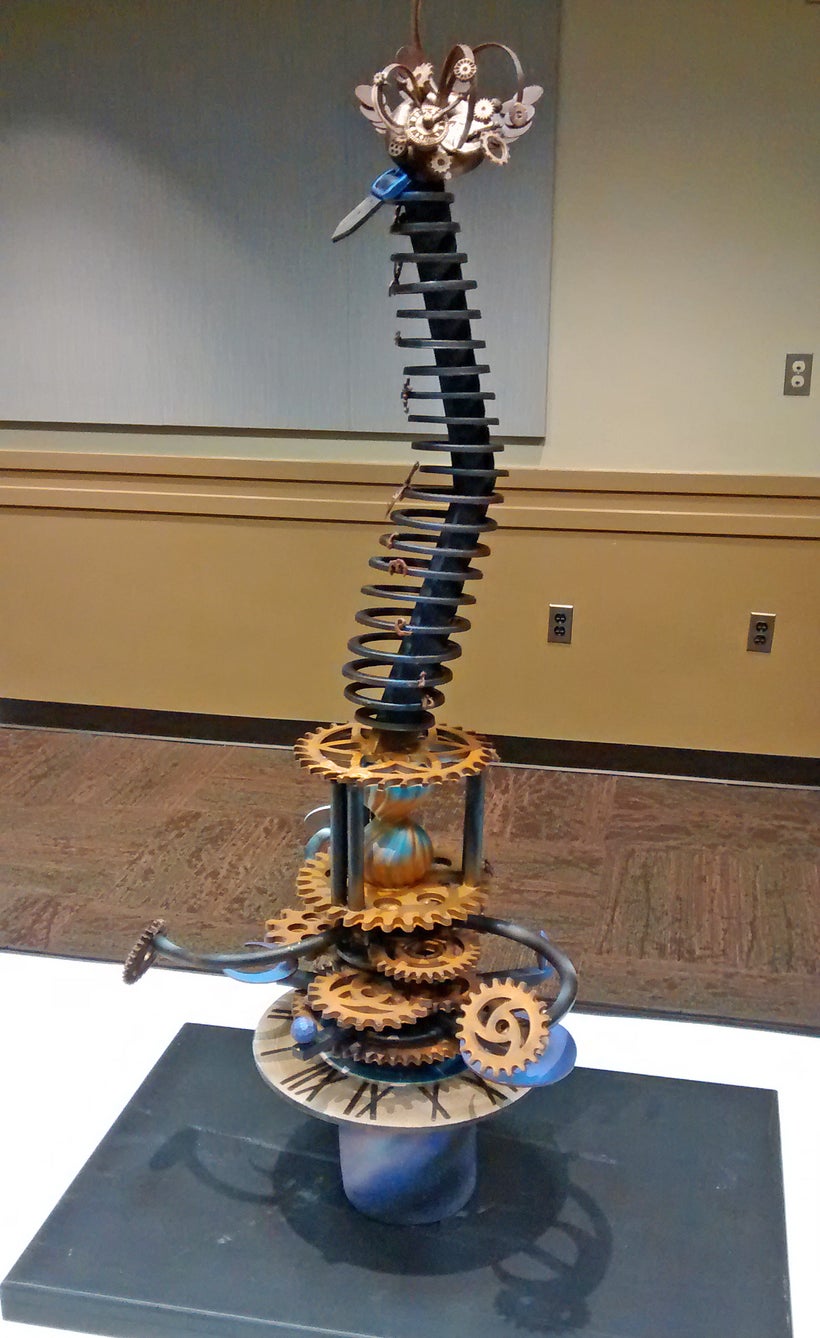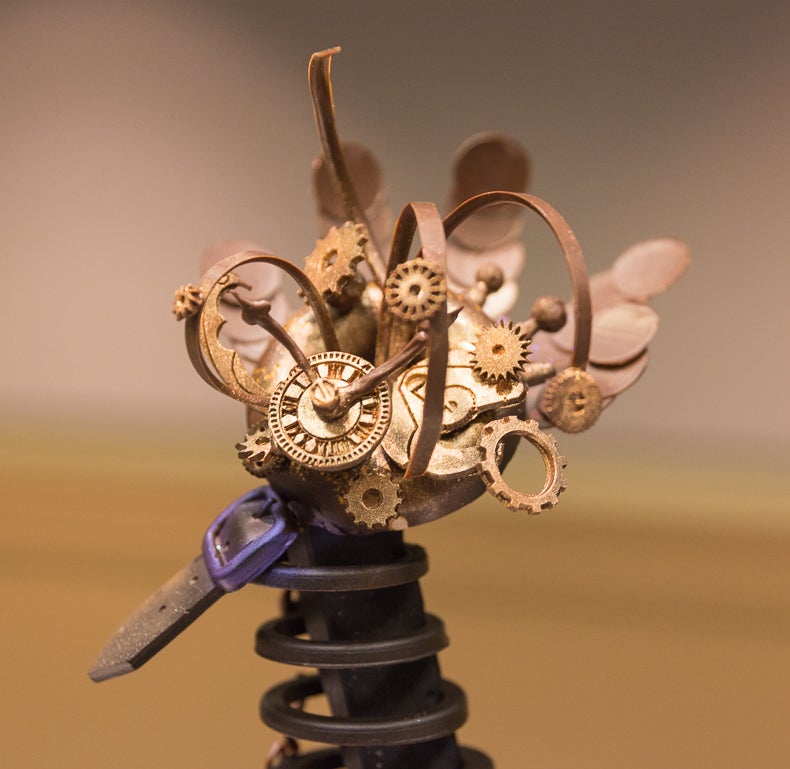 Jordan Snider, Executive Pastry Chef at the Fairmont Grand Del Mar in San Diego, had the misfortune of experiencing some breakage on his sugar showpiece, one of the biggest challenges a sugar artist can face during a competition, but he took it like a pro. "After a break, everyone stops to watch you, so you just have to keep your game face on, focus, and try not to let it beat you down."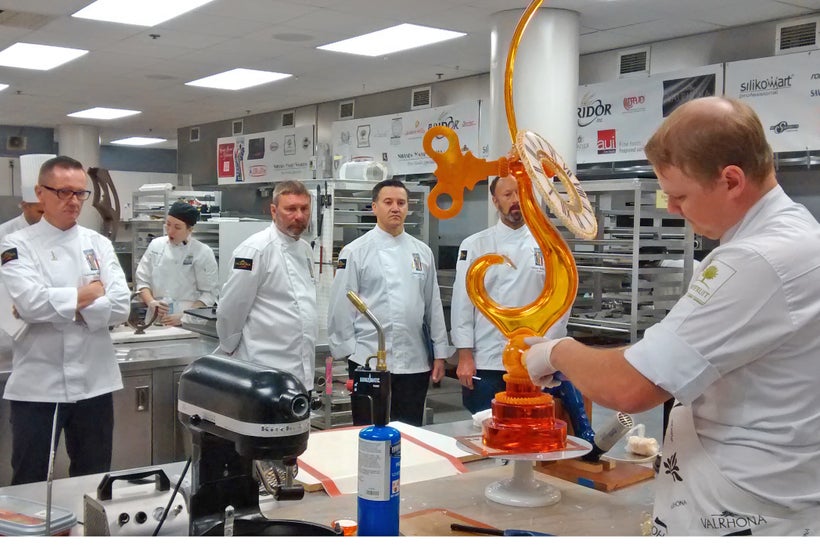 Snider went on to say that "Competing is a very humbling thing. You see people at the top of the game, and especially at the Coupe du Monde, you see people who are really pushing the industry and to be a part of that is really fantastic!"
Olivier Saintemarie, Executive Pastry Chef for the entire French Pavillion at Epcot's World Showcase in Florida, mirrored what all the chefs felt, "It's been rough preparing, no days off work, working through vacations I took just to train. But then you get here and the judges are such a high level, so when they look at your work and say 'you did good' then none of it's so bad after all!"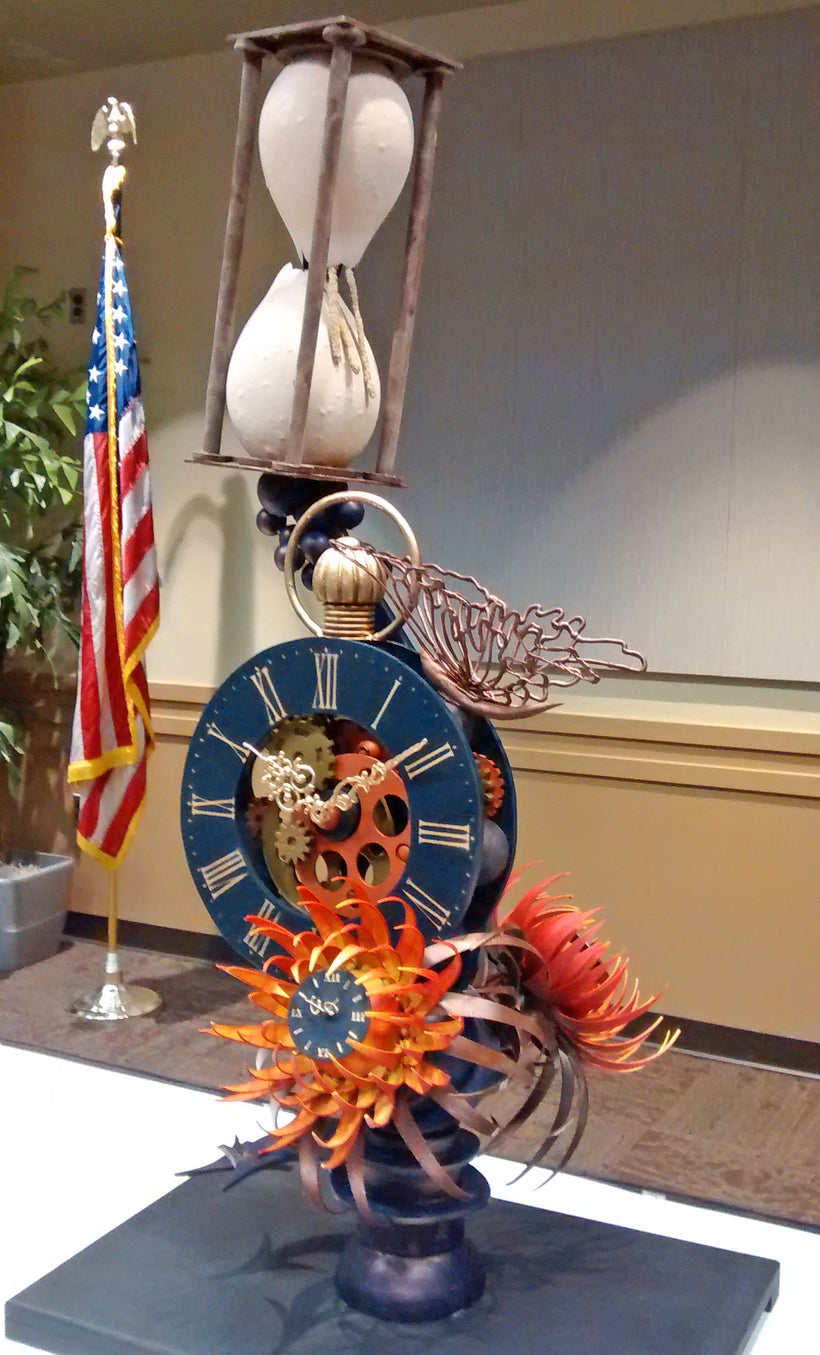 Saintemarie's chocolate showpiece showcased some serious skills, yet he also chose to use a technique that had the judges raising their eyebrows. He laughed as he recounted the moment, "The judges were looking at me like, 'Hmmm. No. Really? You're using balloons?!' And I just nodded at them, Yeah, balloons!"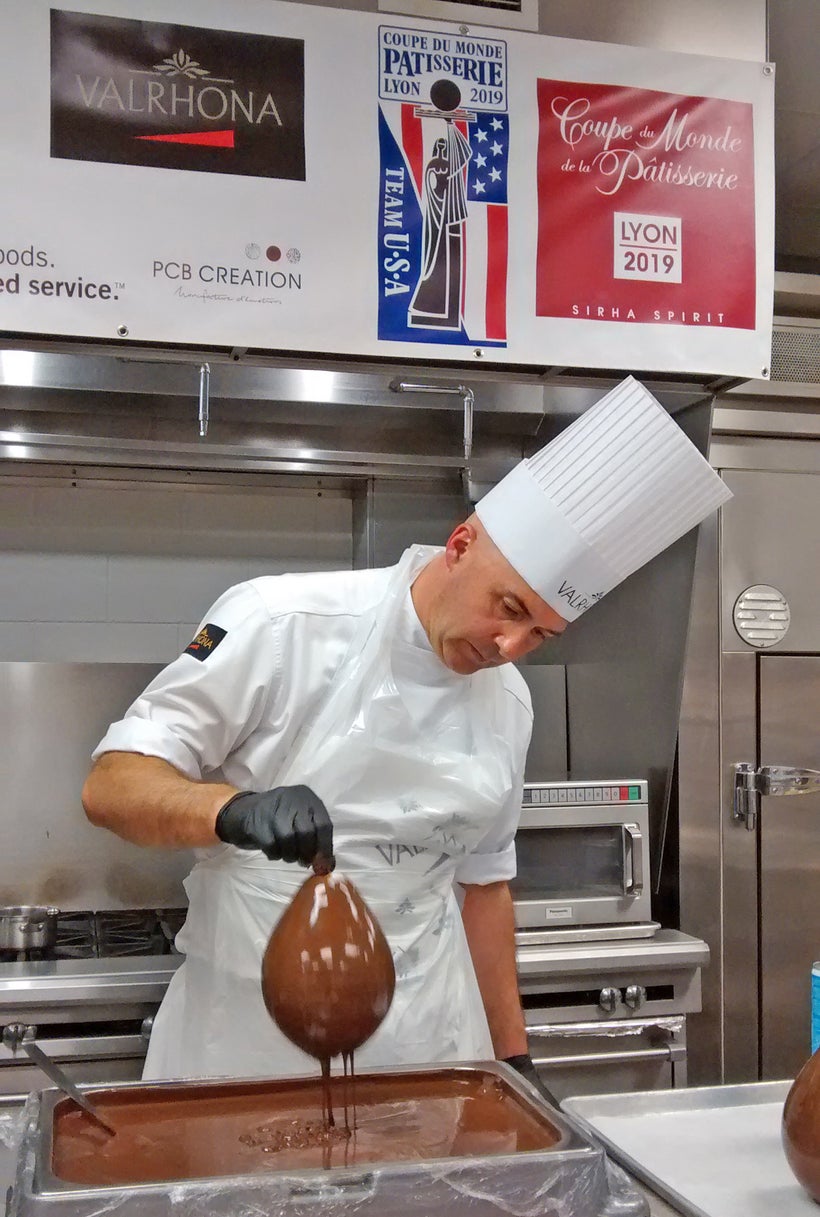 On the evening of the closing day of the trials, after each exhausted yet exuberant competitor had thoroughly scrubbed down and packed up their work space, they all headed to the Amway Grand Plaza for the award ceremony. With everyone in the room collectively holding their breath, Olivier Saintemarie was selected for chocolate and Nicolas Chevrieux clinched the sugar spot. On stage, they join the only Team USA member who did not have to compete for his spot, Victor Dagatan, the ice sculptor who had already been a part of Team USA just this year, and whose ice sculpture won him Best in Competition in Lyon.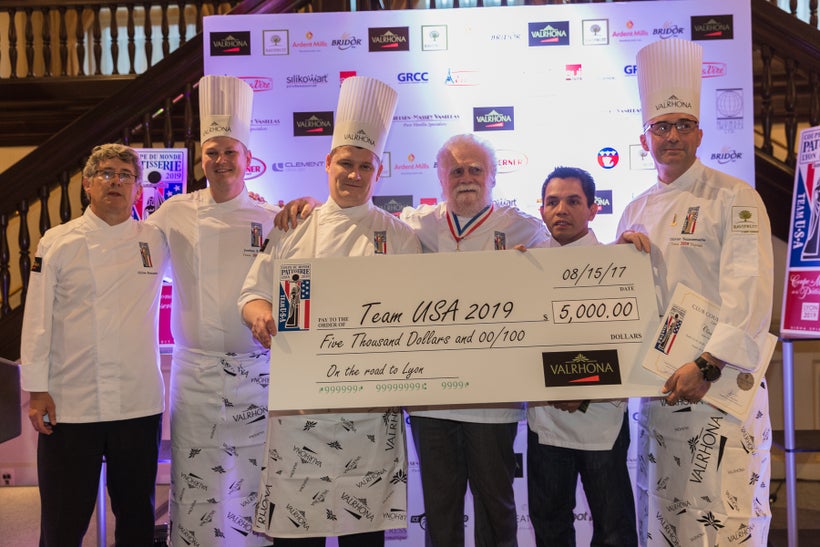 Following the awards ceremony, Team President Gilles Renusson, a man who works tirelessly to create and maintain Team USA, spoke confidently of the 2019 Team. "We know this time we can make the podium, and even make gold. On top of our talented team members, we have an excellent coach in Laurent Branlard, who has more competition experience – both as a coach and as a team member - than just about anybody. So it's going to be a well-trained team of highly skilled and motivated pastry chefs!"
After returning from the competition myself, I circled back with Olivier and Nicolas to chat about their wins, and I also spoke with their young student assistants about their once-in-a-lifetime experience.
Madeline Hamacher assisted Olivier Saintemarie, a daunting task she'll never forget, but one she spoke of with excitement. "I tried to prepare myself for anything and everything! When we started I was completely overwhelmed, I was worried I may do something that would jeopardize chef Olivier's chance. But then I was just so focused on doing anything he needed me to do." Madeline explained how she tried to anticipate Olivier's needs, and recounted with great pleasure that, "A few times I had exactly what he needed in my hand so there was this flawless transition of him reaching out and grabbing it, and it felt really cool!"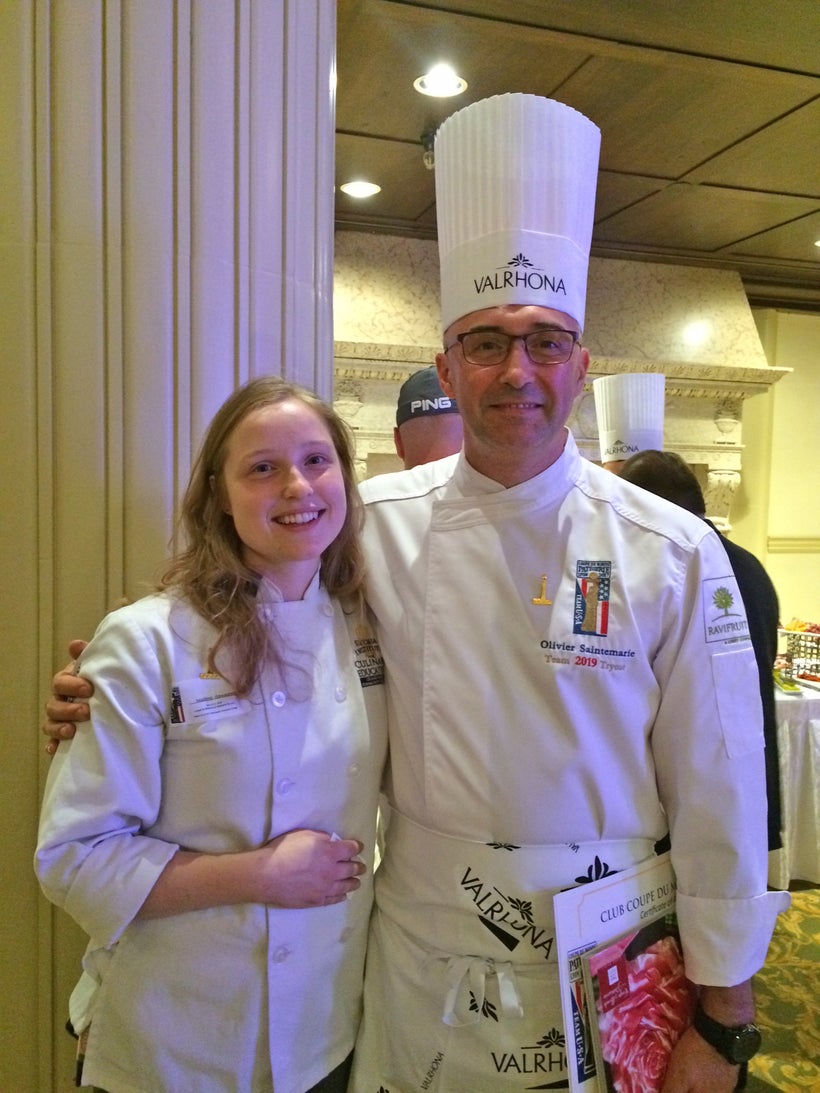 Heather Stadt, who assisted Nicolas Chevrieux, felt just as nervous as her classmate Madeline, telling me, "We had no idea what exactly we'd be doing, so that's probably what made us most nervous. But chef Gilles kept telling us he picked the right students, so that made us feel more confident." One main lesson chef Gilles teaches all his students really resonated at the trials, "He's always telling us to get out of our comfort zone!"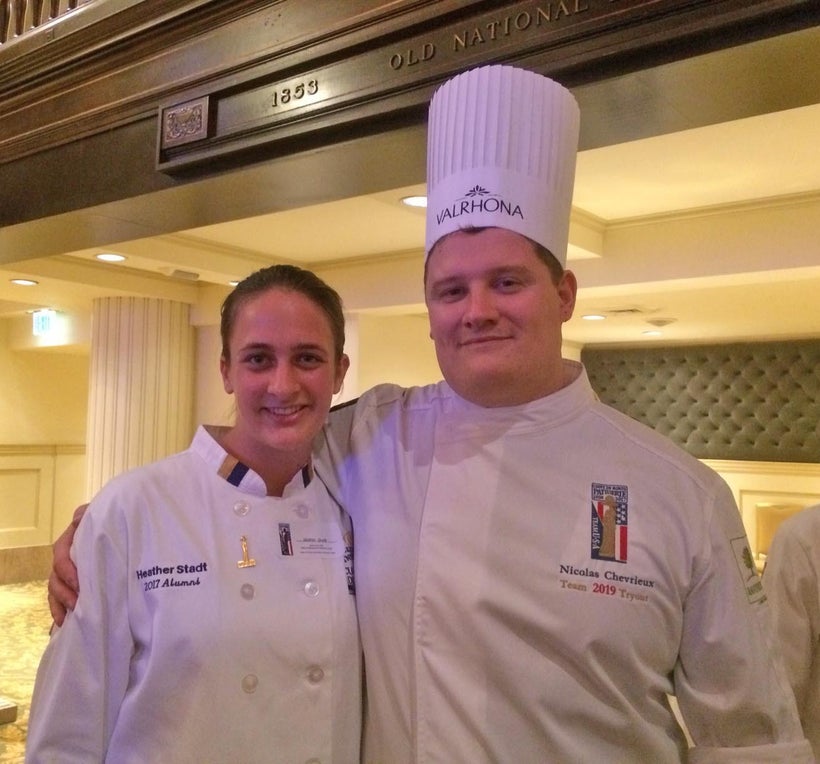 Having been home a few days when I spoke with both winners, they had a chance to decompress and let it sink in. Saintemarie said "When I got back home that's when I started to really realize…Oh yeah, this is going to be a lot of work! So this is what I've got booked for the next year and a half. Vacation? No, practice. Go out with friends? No, practice. It's exciting, but scary at the same time!" Yet, the position is one of great honor. "Going to France to represent the USA is great! I became a US citizen a couple years ago, so for me this is very special."
For Nicolas Chevrieux, the selection was also very special, having been to Lyon as a spectator for the past seven Coupe du Monde competitions. "When I was young and just starting I really looked to what people were doing, especially what the best chefs were doing, and this competition was it. Pretty much every one I go to Lyon, so to be selected is really cool, really crazy!" He also went on to talk about the hard work ahead, and like Saintemarie, Chevrieux is all in, "No vacation, definitely, and I already cut my time off during the week. We're going there to win gold!"
Saintemarie and Chevrieux spoke as if they relish the life-sacrificing work that's only just begun, they want the gold medal in 2019, something Team USA has done only once in what will be thirty years of the Coupe du Monde de la Pâtisserie. Knowing well what it takes to go gold, Coupe du Monde founder Gabriel Paillasson said to Olivier and Nicolas after the award ceremony, "Congratulations, you won here… but you lose your liberty!"
Calling all HuffPost superfans!
Sign up for membership to become a founding member and help shape HuffPost's next chapter
This post was published on the now-closed HuffPost Contributor platform. Contributors control their own work and posted freely to our site. If you need to flag this entry as abusive,
send us an email
.