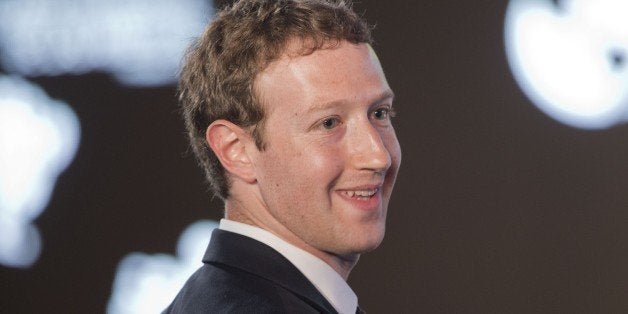 Contrary to her assertions, Deputy Treasury Secretary Sarah Raskin's recent post on President Obama's plan to provide new retirement savings at work isn't going to create "inclusive prosperity."
Unfortunately, President Obama's myRa plan doesn't involve an employer contribution and doesn't allow employees to invest in stocks, which translates into pension poverty. The driver of our pension poverty isn't a lack of savings opportunities but the fact that the typical employer contribution to a 401(k) account is equal to 3 percent of pay versus 8 percent of payroll for a traditional pension.
Unlike us, the UK is addressing its retirement crisis, although not solving it. All employers are required to offer a defined contribution plan with an employer contribution of 3 percent of pay as of 2017, according to the London Daily Mail -- only those employees whose wages are so low that their version of Social Security covers most of their earnings don't have to be enrolled in the plan.
We have one of the puniest, if not the puniest pension system in the advanced world. According to the OECD, the United States ranks near the bottom of the 30 member countries in pension generosity. What's more, our Social Security system is among the least generous government pensions in the advanced world -- along with the UK's state pension, offering only around two-thirds of the average benefit for OECD countries.
What's unconscionable is that even companies that are rolling in dough aren't sharing that dough with their employees. While there was plenty of buzz over Facebook CEO Mark Zuckerberg's announcement at the birth of his daughter Max that he and his wife will donate nearly all of their Facebook stock -- currently worth about $45 billion -- to the Chan Zuckerberg initiative which will "advance human potential... for all children in the next generation," there was no buzz about the findings that Facebook offered no matching contribution to its employees' 401(k) accounts in 2012 and 2013. Their excuse? A Facebook spokesman said it decides each year whether to make a contribution and planned to provide a match the following year. What's mind-boggling is that if Facebook decided to fund an adequate retirement for its 7,000-plus employees it could simply contribute $7 billion to their 401(k) accounts over time, creating a $1 million-plus nest egg for every employee -- and there would still be $38 billion left over to donate to their cause.
The inconvenient truth is that most of Zuckerberg's generation are not only NOT rolling in dough, they can barely make ends meet. A recent Wells Fargo study found that 87 percent of milliennials between the ages of 22 and 32 didn't have enough money to save for retirement -- 81 percent were paying off other debts, most likely college loans. Because of these loans, fewer of them are able to qualify for mortgages, depriving them of a major retirement asset.
What's most outrageous about these puny pension practices is that today's top brass are laughing all the way to the bank. CEO compensation at large corporations was 204 times higher than the pay of workers on average in 2013, up 20% since 2009. Disgraced former Target CEO Gregg Steinhafel, who retired in 2014 following a massive credit-card breach scandal, took away a retirement paycheck worth more than $47 million -- 1,044 times the average balance of $45,000 that Target workers had in their 401(k) accounts.
Unfortunately, unless the retirement crisis is front and center in the Presidential debates we can assume that the status quo will continue indefinitely.
REAL LIFE. REAL NEWS. REAL VOICES.
Help us tell more of the stories that matter from voices that too often remain unheard.