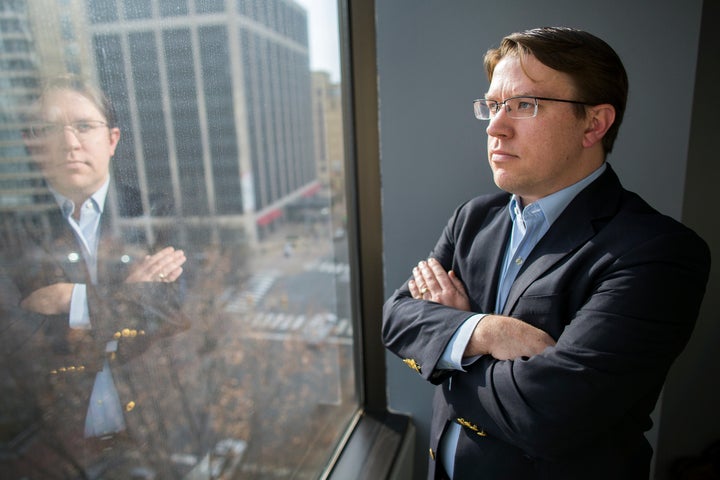 WASHINGTON -- A Republican opposition research group is launching an effort to track environmental organizations -- and it's being led by Brian Rogers, a former McCain spokesman who once worked for one.
Rogers is now the executive director of America Rising Squared, the 501(c)(4) branch of the America Rising political action committee. The group announced on Friday that it would be deploying "trackers" to follow billionaire Democratic donor Tom Steyer, environmental writer and activist Bill McKibben and "other key players in the Environmentalist Left." Trackers are most often deployed in political contests, with campaigns sending a dedicated staffer to follow opponents with a video camera in hopes they say something compromising.
Politico broke the news early Friday on America Rising Squared's plans. The group said in a press release that its effort will include "in-depth research, national video tracking network, communications operations, along with a targeted digital ad campaign north of six figures." The group also recently launched a website.
America Rising Squared is targeting high-profile environmentalists like Steyer, who announced plans last week to spend $25 million on get-out-the-vote efforts to educate young people about climate change and energy policies, and spent more than $74 million on races in 2014.
"Tom Steyer made a fortune investing in oil and coal, and now he's dumping an unprecedented amount of money into political causes which promise to increase the value of his latest investments in 'green energy,'" Rogers said in a statement. "America Rising Squared will hold Steyer and the Environmentalist Left accountable for their epic hypocrisy and extreme positions which threaten America's future prosperity."
But Rogers was also, for a short time, the research director for former Vice President Al Gore's Alliance for Climate Protection. Upon taking that job in May 2009, he said he would be "working on the Repower America campaign to pass comprehensive energy and climate change legislation." (The announcement prompted one of his former McCain campaign colleagues to joke that "everybody knew Rogers was a tree-hugger.")
While Rogers' move to join Gore's group raised some eyebrows at the time, it wasn't totally crazy. After all, McCain had proposed climate change legislation several times as a senator, and was among the leading Republicans on this issue (until the 2008 election, that is). This was also around the time it seemed there might actually have been an opportunity for bipartisan collaboration on climate change, when the Alliance for Climate Protection ran ads featuring former House speakers Newt Gingrich and Nancy Pelosi and ministers Al Sharpton and Pat Robertson sitting together on a couch.
One former colleague from Rogers' days with the Alliance for Climate Protection said she was "stunned" to hear about his position with America Rising Squared.
Some targets of the new America Rising Squared campaign said they were not aware of Rogers' past work in the environmental movement.
"I'm of course flattered that our work has exposed the fossil fuel industry enough that they feel the need for this kind of personal attack," McKibben said in a statement Friday. "But as usual, the real news is the lengths they will go to avoid talking about the greatest issue of our time, their ongoing wreckage of the planet's climate, and in the process, so many of its people."
Rogers declined to comment on the new job and his past work.
Before You Go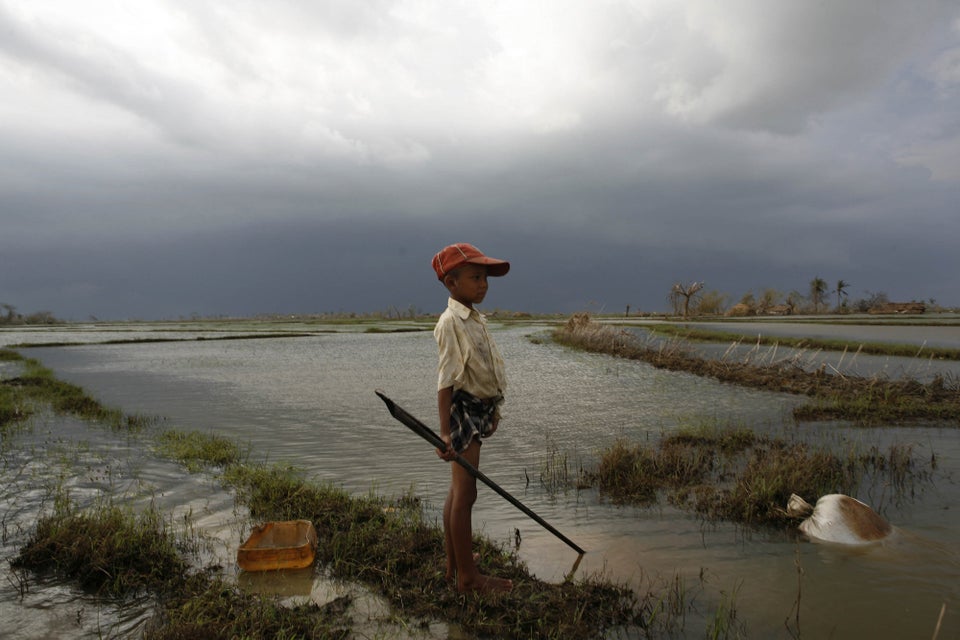 Climate change seen from around the world
Popular in the Community