With more than three years of 2016 speculation left to go, Hillary Clinton's presidential plans are anything but finalized.
The chance of her running is still enough for one Republican super PAC to mount a website against her potential campaign. CNN reported on Thursday that America Rising launched "Stop Hillary 2016" -- a fundraising effort aimed at quelling support for the former Secretary of State, senator and first lady.
"America Rising was formed to prevent Americans from ever having to see another Clinton in the White House," the website reads. "We've seen what a President Hillary Clinton would be like from her time as Secretary of State. We can't afford another Clinton administration after eight years of President Obama."
Launched in March, America Rising is run by some notable GOP faces -- former Mitt Romney campaign manager Matt Rhoades, and former RNC strategists Tim Miller and Joe Pounder. According to a McClatchy report, the group's focus is opposition research that serves as the "counter-weight to the Democratic equivalent, American Bridge."
"We plan to start this enterprise because so many Republicans seem to agree there is a need on our side of the aisle for an entity that is focused solely on holding Democrats accountable for their actions and records using research, candidate tracking, rapid response and digital tools," Rhoades said in a statement included in the McClatchy report.
"It's important that we start early, building a grassroots army from the ground up, and effectively using the tools of the Internet –- all things that President Obama did so successfully –- so that if Hillary does decide to run, we'll be ready to help her win," McCaskill said in a statement released by Ready for Hillary, a super PAC behind the possibility of Clinton running.
"I am personally urging Secretary Clinton to run," Gillibrand added at a Third Way think tank event, according to The Hill. "I've told her I plan to support her in any way I can."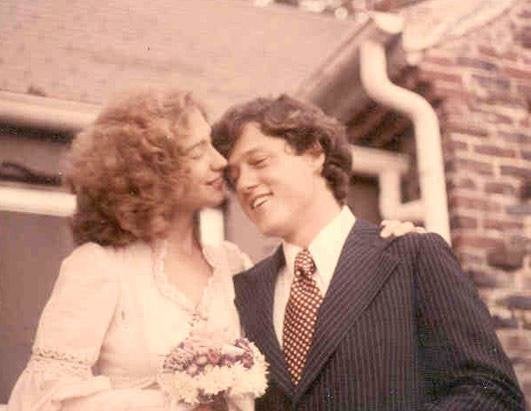 Hillary And Bill Through The Years
Popular in the Community