My daughter's favorite shirt is a fluorescent pink, water-vik tee that reads in bold yellow font, "School's Out!" She wears the shirt every weekend, and when asked why it's her favorite, she replies gleefully, "When school's out, I can check out."
I'm only slightly alarmed by this sentiment. I know that school, with its requisite early morning alarms and nightly homework, can take a toll after nine months of diligent effort. I also remember and fully appreciate the lazy mornings and popsicle afternoons that defined my childhood summers.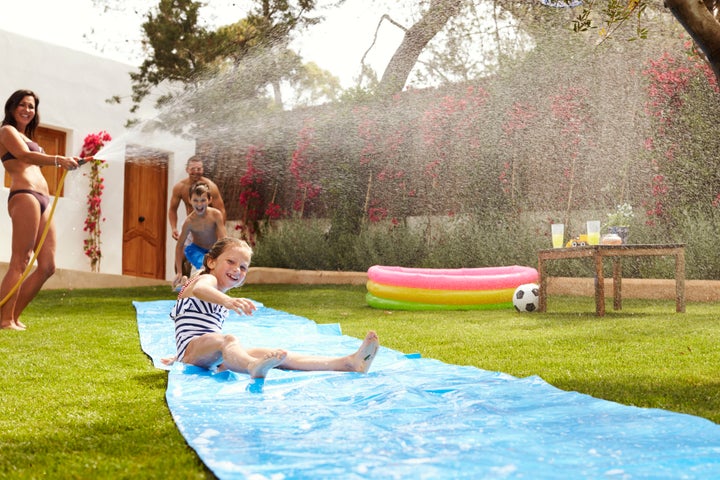 The "Summer Slide" Is Not a Waterslide
But a few years ago, I learned about the phenomenon known as "summer slide." The first time I heard the term, I thought it referred to the plastic waterslides of my childhood past. It actually refers to the statistically significant amount of reading loss that occurs while students are on summer vacation.
Did you know that kids in low-income households tend to fall behind in reading by an average of two months during the summer? Summer after summer, this loss adds up so that by 9th grade, summer reading loss accounts for two-thirds of the achievement gap between low-income students and their peers.
This phenomenon was studied and reported by researchers at Johns Hopkins University. They tracked a group of Baltimore students for multiple years and found that although low-income students make equal progress during the school year, their reading skills erode disproportionately during the summer months.
Don't get me wrong, I'm as much for long mornings and sun-filled afternoons as the next mom. The real question is, "How can we intertwine a love for summer with a love for reading?"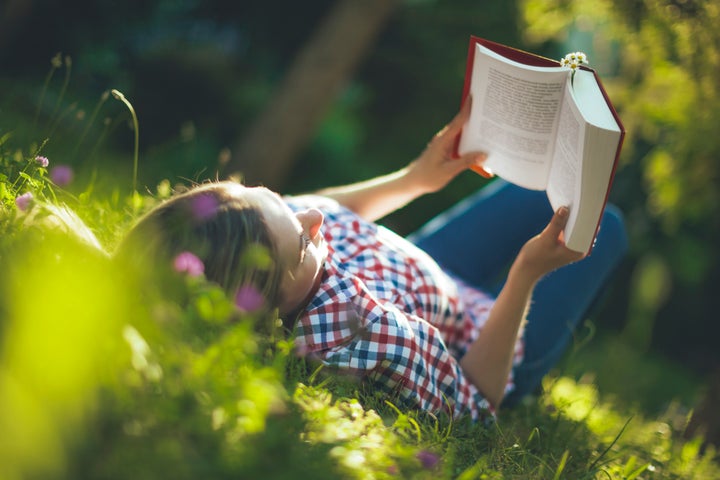 The good news is that there are many fun-filled ways to incorporate reading with a laid-back approach to summer. After all, reading is one of the most relaxing activities that exists. The U.K.'s Daily Telegraph states that "even six minutes can be enough to reduce the stress levels by more than two-thirds."
So, what are some ideas to help foster a love of reading over the summer? Here are some suggestions:
Make It Personal: When parents read, it's important to "show, not tell." If you personally take time to read, it sends a clear message to your kids that reading is an important part of everyday life. And yes, my daughter is very keen on detecting whether I am reading a New York Times article on my phone or playing the latest version of Candy Crush. Sharing with her what I am reading, and why I am reading it, helps her appreciate what I am doing and why it deserves my attention.

Make It Social: Literacy skills are certainly gained through the independent act of reading alone, but there are many social games that help make vocabulary and comprehension feel more like a sport. Scrabble, Boggle, and Trivial Pursuit are old favorites. There are also newer digital games available such as Stack the States, digital Crossword Puzzles, and Duolingo.

Make It Verbal: Summer is often filled with long car rides or plane flights to get to various summer holiday destinations. Use the time to play rhyming games, invent stories about where you are going, or ask interesting questions about the people you meet along the way. These questions and the associated answers form a narrative that aids kids in developing comprehension skills.

Make It Recognized: As a kid, one of my summer highlights each year was when I received free tickets to an Oakland A's game from my local library after completing a certain number of books each summer. The seats were nosebleed seats, and we only made it through the 5th inning each year, but I loved the recognition and was more than happy that reading was a way to get acknowledged. Try to find a way to recognize how much your child is reading throughout the summer and acknowledge that with some sort of celebration at the end of the break.

Make It Communal: Perhaps your children love reading, and your family is at little risk of experiencing any aspects of the summer slide. But many other children are not so lucky. Share your knowledge and love of reading with the community. You might choose to volunteer at the local library or donate old books to local community centers. Even spreading the word about the summer slide will help others be more informed in their choices.
In my house, we try to implement all of these ideas, but we also aren't too hard on ourselves when certain lazy days pass and we haven't accomplished any of the above.
And at Istation, the edtech company where I work, we feel strongly about stopping summer reading loss. We've published a free e-book entitled Stopping Summer Slide to help guide parents and educators. We hope that the guide inspires you to embed a love for reading within a love for summer.
At least now when my daughter jokes about her t-shirt, she says with a smile, "When school's out, I can check out... a book, from the library."
Related
Popular in the Community