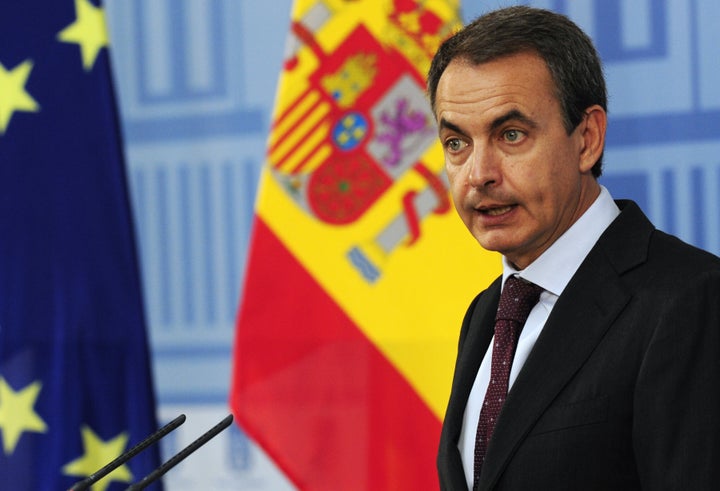 As Spain marked the 519th anniversary of Columbus setting foot in the New World, the United States was also celebrating - during September and October - our Hispanic heritage. On October 12th, Secretary of the Interior Ken Salazar, the highest ranking Hispanic official in the U.S. government, hosted President Obama during remarks at the White House Forum on Latino American Heritage.
We are at a high point in our relationship, with increasing cooperation bilaterally and on the global stage around a shared global agenda, with Spanish investment growing in the United States and record numbers of Americans studying and vacationing in Spain. But there are more than 50 million reasons why the relationship could be even better.
There are 50 million Spanish-speaking Americans living in the United States and another 4 million in the Commonwealth of Puerto Rico. They are the United States' fastest growing ethnic group, and the U.S. government, businesses and local communities are all recognizing that fact. Already the country's largest ethnic group, by 2050 the Spanish-speaking population will double, comprising over a quarter of the population. With this population growth comes a corresponding increase in economic and political power. In the 2008 election, four states that had voted for George Bush in 2004 supported President Obama, and it was Hispanic voters that made the difference. Already, this group's purchasing power, even after the recession, is calculated at over one trillion dollars, roughly equal to three times Spain's projected 2011 exports.
While Spanish-speaking Americans in the United States are by no means a homogenous group - well over 60 percent were born there but immigrants come from all over Latin America - by and large they tend to share two important traits; a love of the United States and linguistic and cultural ties to their Spanish heritage.
At a time when the relationship between the United States and Spain is on an upswing, with increasing economic ties and a shared perspective on most global issues, it only makes sense to appeal openly to this increasingly important demographic to improve our relationship even further. There are enormous opportunities, and we have barely scratched the surface.
Among the most important connection between the United States and Spain is our economic relationship. Spain is the sixth largest economy in Europe, with 12% of Europe's GDP, and also the 11th largest investor in the U.S. Unbeknownst to many, Spain is the second fastest growing source of foreign direct investment in our country, second only to Singapore.
Over the last three years, direct investment by Spanish companies in the United States increased from $12,000 million to $47,500 million supporting an estimated 69,000 jobs and that number has only increased. But that is only a drop in the bucket compared to 2.3 million Spanish-speaking-owned businesses that generated almost $350,000 million in sales last year and employed a quarter of a million workers. These businesses represent a potential bridge into the U.S. market, but the biggest Spanish-speaking companies in the U.S. produce and export goods only to Latin America. I would like to see them turn their eyes to Spain, both as a market and potential partner for expansion.
The United States business presence in Spain is strong as well. Over 650 U. S. firms in Spain employ more than 300,000 workers, and these firms alone represent seven percent of Spain's GDP. But I think we can use our historical ties to leverage the Spanish-speaking community in the United States to do even better. I say that every chance I get, and I have brought many U.S. officials and businesses to Spain to carry that message here as well.
At the end of September, Assistant Secretary Jose W. Fernandez, a high ranking economic official at the Department of State was here to address the Spain - U.S. Latino Business Forum which has strong ties with Spanish-speaking businesses in New York and beyond. A week before that I was in Florida speaking to the U.S. - Spain Chamber of Commerce in Miami and Florida International University, which has 56% of Spanish-speakers among its students. And that is just two weeks.
Over the last year, the U.S. Embassy in Madrid has hosted visits by a score of high-ranking U.S. officials, and dozens of business people, looking to increase U.S. exports to Spain, expand business activity here and lure Spanish investment to the United States. The Spanish business community and the Spanish government's business promotion authorities have also been busy in the United States. Together we can use the language of Cervantes and the common heritage of 50 million Spanish-speaking Americans to build stronger bridges between our communities and increase prosperity on both sides of the Atlantic.
Popular in the Community