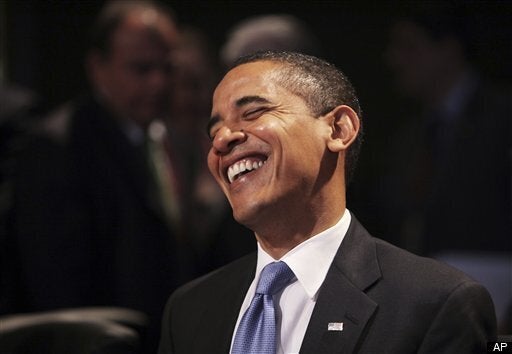 On Monday, October 5, 2009, Americans woke up to first place. This was before Brett Favre had his legendary night against his former team, the Green Bay Packers, and took over the individual spot.
The U.S. moved from last year's 7 spot to number 1, and we have the persuader-in-chief in the White House to thank, according to Simon Anholt, the brainchild behind the Anholt-GfK Roper Nation Brands Index(NBI):
"What's really remarkable is that in all my years studying national reputation, I have never seen any country experience such a dramatic change in its standing as we see for the United States in 2009. Despite recent economic turmoil, the U.S. actually gained significant ground."
"The results suggest that the new U.S. administration has been well received abroad and the American electorate's decision to vote in President Obama has given the United States the status of the world's most admired country."
Ahnolt-GfK Roper Nation Brands Index
(Top 10 of 50 Nations)
Source: 2009 Anholt-GfK Roper Nation Brands Index
The election of Barack Obama had a multiplier effect in how global publics view the U.S. from abroad. There were improved global perceptions of the people, culture, and tourism communication sectors of the United States.
Xiaoyan Zhao, Senior Vice President and director of the NBI study at GfK Roper Public Affairs & Media, said that the United States "needs to strike while the iron is hot and develop focused policies and communication that draw businesses, financial investors and tourists -- in order to help lift their national economies and their global credibility."
It's worth noting that Brand America is in vogue during a week where Brand Obama is perceived as faltering. Saturday Night Live's opening monologue poked fun at the president's inability to achieve much of anything (nada, nothing) since he took office. There is also last week's failed presidential pitch to have Chicago host the 2016 Olympics. And now the president is getting negative reactions about not visiting with the Dalai Lama.
Remember the halcyon days for Brand Obama?
On January 20, 2009, I released Persuader-in-Chief, which said Barack Obama was the best marketing vehicle to come America's way since the Marlboro Man, the most recognized global symbol for America in the world. (And now that he has presumably given up, if not reduced his cigarette consumption, Obama is a healthier symbol too.)
"The presidential election of Barack Obama on November 4, 2008 was the political equivalent of a major seismic event in shifting attitudes and opinions forward about America's leadership, place and reputation in the world. No doubt, America is back." (Persuader-in-Chief)
Simon Anholt published Brand America in 2004 in which he said that identifying a brand with a person carries risks and rewards. Brand Obama's association with Brand America reaped six steps forward in the nation brands index in 2009. Yet relying too much on one person puts enormous pressure on the brand—and the person.
On this, the eighth anniversary of the war in Afghanistan, Brand America is the most favored nation brand of 2009. Will America, the beautiful brand hold onto its top spot in 2010? And does all of this matter?
In 2010, what happens in the domestic economy and global conflicts--notably the U.S. role in Afghanistan and Iraq--will impact the U.S. position. This nation branding index matters if one understands that it is a tool of global engagement that is everyone's business. If the public isn't engaged in the process, then it will be just a tool for a fool to manipulate.
Simon Anholt's new version of Brand America will be released in November 2009 as will Nancy Snow's new version of Persuader-in-Chief. Simon Anholt is a world authority on nation branding. Nancy Snow teaches at Syracuse University's Newhouse School and comments on world authorities on nation branding. Reach her at www.nancysnow.com
Related
Popular in the Community