In the film "Chungking Express," the actress Faye Wong listens to the Mamas and the Papas hit "California Dreaming" on repeat while she works odd hours at a local snack bar. Through this repetition, it becomes obvious that her dreams of America are palpable, but so is the distance to get there. In this way, the country becomes a fantasy destination, rather than a reality. In a new exhibition at the Museum of Chinese in America, however, we are able see the U.S. through the images from and of its Chinese visitors and immigrants.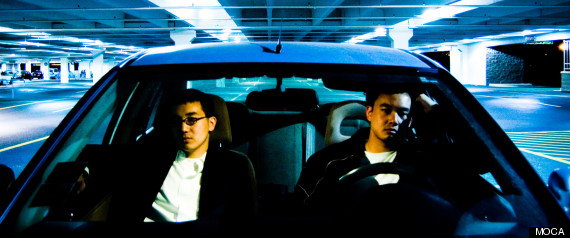 Chien-An Yuan, "Untitled Film Still #12," (2011). Image courtesy of the artist and MOCA.
"America Through A Chinese Lens" is curated by Herb Tam, with help from Ryan Lee Wong. In a tour of the exhibition, Tam, who grew up outside of San Francisco, admitted, "If you're Asian American in the suburbs, you feel alienated." He continued, "You feel [prejudice] more in public spaces." With this in mind, the images become more nuanced than at first glance; the exhibition is not composed of stylistic similarities, but of emotional undercurrents. Instead of simply seeing two bored teenagers in a car, we see the result of another weekend spent in each other's company -- the alienation of youth is compounded by the alienation of being an outsider in your own hometown.
In tandem with the exhibition, there is a Tumblr featuring the work of An Xiao, a Chinese-American photographer with a great eye for catching beautiful moments in Los Angeles. Today she wrote, "Heading north on the 5, still in Los Angeles County. I swear I see a section of the Great Wall in the distance..." Through her eyes, we believe it.
"America Through A Chinese Lens" is on view at the Museum of Chinese in America in New York through September 10, 2012, and features photographs by Yan Deng, Wing Young Huie, Wayne Liu, Arthur Ou, Julie Quon, Ka-Man Tse, Tseng Kwong-Chi, Ann Woo, An Xiao, Amy Yao, Chien-An Yuan, Hai Zhang, Jiajia Zhang, as well as photographs from MOCA's extensive community collection.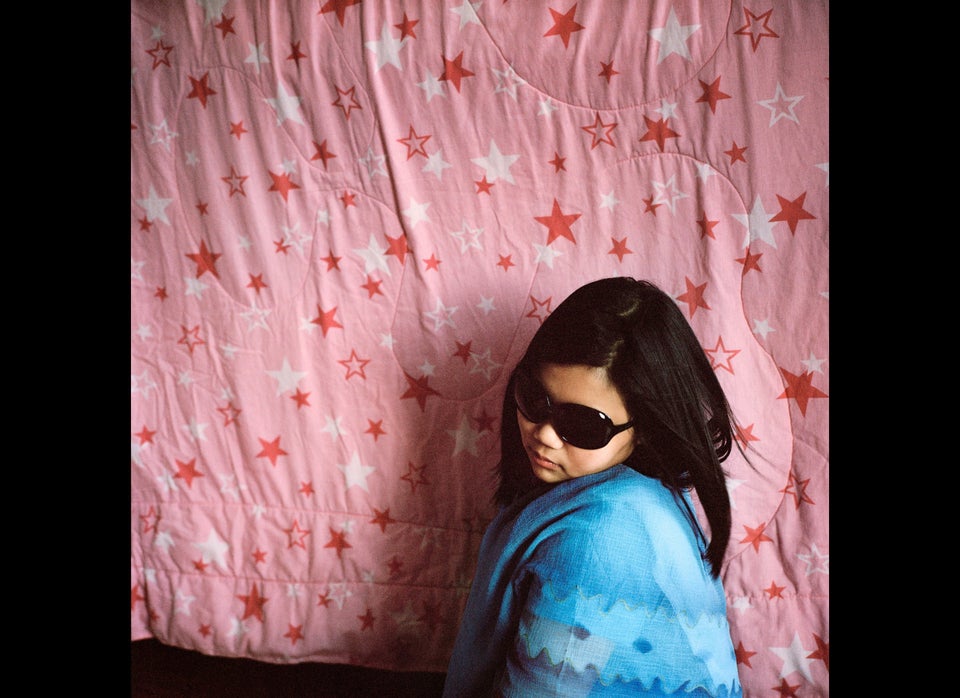 ChineseLens
Related
Popular in the Community