America has a youth unemployment problem, and it's not just the kids who are suffering.
The nation is poised to lose $18 billion in wages over the next decade due to high youth unemployment, according to a Bloomberg Brief from Bloomberg Senior Economist Joseph Brusuelas.
Brusuelas estimated that about 1.3 million 16- to 24-year-olds have been unemployed for six months or more. He came to the $18 billion figure using earlier research, which found six months of joblessness at age 22 results in a wage that's 8 percent lower at age 23, 6 percent lower at 26 and 4 percent lower at 30. Still, the problem of lost wages due to unemployment could actually be much worse, Brusuelas told The Huffington Post.
"It's a conservative estimate," he said. "That really underestimates the true nature of the problem. My gut tells me that it's much larger."
Indeed, Brusuelas wrote in the note that if all of America's 3.2 million unemployed youth stay jobless for an extended period, the U.S. will lose $44 billion over the next decade.
(SCROLL DOWN TO SEE CHARTS DEPICTING THE YOUTH UNEMPLOYMENT PROBLEM)
Though Americans of all ages suffered as a result of the Great Recession, the downturn dealt a particularly harsh blow to young people, as employers opted for suddenly plentiful workers with more experience. As a result, nearly half of the nation's unemployed are under 34 years old, according to an April report from public policy organization Demos.
The fast food industry illustrates one particularly stark example of the downturn's toll on young people's job prospects. Ten years ago, one-quarter of fast food jobs went to teens. Now, that total is just 16 percent, according to a recent article from NBC News.
Additionally, many of the nation's young people who are employed are working jobs that they're overqualified for. More than 40 percent of college graduates in the last two years are working in jobs that don't require a degree, according to a recent report from Accenture cited by CNNMoney.
But those graduates are still paying for that college degree, and their debt could also be holding back the economy. The level of student debt in America is so high that it could hurt the economic recovery, according to an April report from the Federal Reserve Bank of New York.
Check out these charts depicting the youth unemployment problem, provided by Bloomberg's Brusuelas.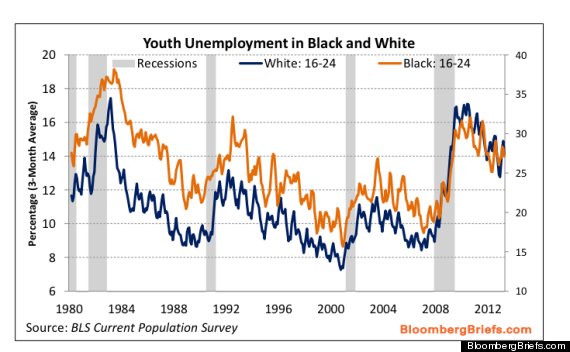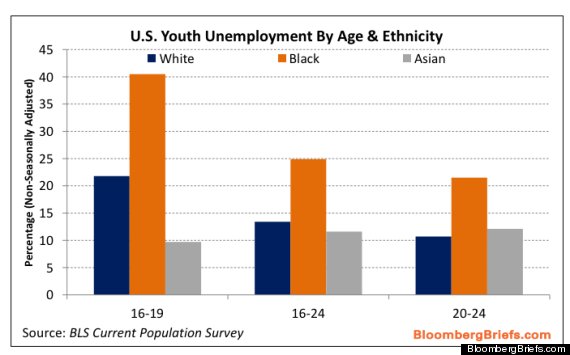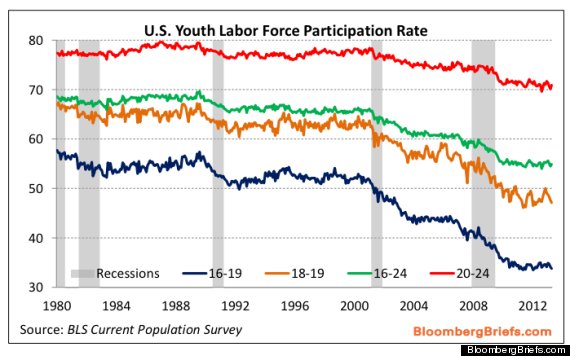 Related
Before You Go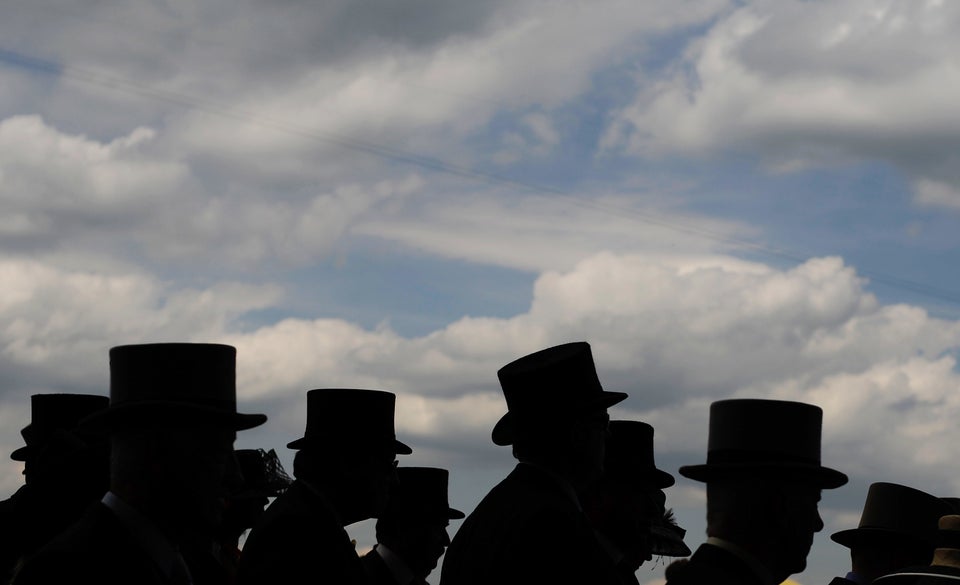 People Improperly Getting Unemployment Benefits
Popular in the Community