WASHINGTON — A leading organization of pediatricians warns that Environmental Protection Agency Administrator Scott Pruitt's refusal to ban a widely used pesticide threatens the health of children, developing fetuses and pregnant women.
"EPA has no new evidence indicating that chlorpyrifos exposures are safe," the groups say in the joint letter. "As a result, EPA has no basis to allow continued use of chlorpyrifos, and its insistence in doing so puts all children at risk."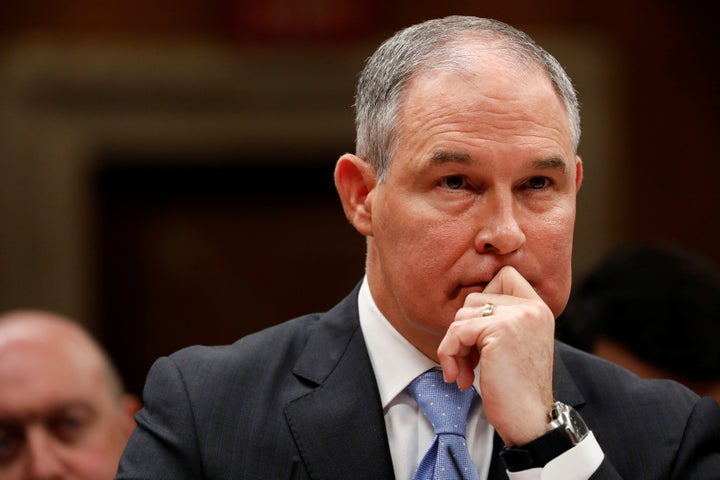 Pruitt said the proposed ban relied largely on studies "whose application is novel and uncertain." He claimed his rejection of the petition was about "returning to using sound science in decision-making — rather than predetermined results."
During a budget hearing Tuesday before the Senate Appropriations Committee, Pruitt said the "scientific basis" for the proposed ban "was very questionable." He also wrongly stated — four separate times — that the EPA would make a permanent decision about chlorpyrifos by Oct. 1.
Asked by Sen. Tom Udall (D-N.M.) about his March order and whether he "simply overruled the judgement of [EPA] professional staff," Pruitt said, "There's not been a decision. The decision on what to do about chlorpyrifos will occur by Oct. 1 of this year."
"My understanding in reading the press is you've delayed this decision off a number of years, but you're saying now you're going to make it in October?" Udall asked.
Again, Pruitt said a decision would be made later this year. He mentioned the Oct. 1 deadline two more times, and used it to duck a question form Udall about whether he was aware of alternatives farmers have to using chlorpyrifos.
An EPA spokesperson later confirmed in an email to HuffPost that the date provided by Pruitt during the hearing was incorrect, and the agency's assessment of the chemical is not due to be finished until October 2022.
Chlorpyrifos is used in nearly 100 countries on more than 50 kinds of crops, including corn, soybeans, cranberries and broccoli. It was largely banned as a pesticide for at-home use in the U.S. in 2000, but continues to be widely used on American farms.
Its maker, Dow Chemical Co., said it "remains confident that authorized uses of chlorpyrifos products offer wide margins of protection for human health and safety."
But critics have condemned Pruitt and President Donald Trump, accusing them of putting corporate profits before public health.
Environmental groups, including Natural Resources Defense Council and Earthjustice, filed a lawsuit in April that aims to force the EPA to ban the chemical. A coalition of state attorneys general, led by New York's Eric Schneiderman, filed a legal challenge with EPA this month, arguing that the agency violated federal law by allowing chlorpyrifos residue on food without determining whether those levels are safe.
"The EPA's first job is ensuring the health and safety of New Yorkers and all Americans – especially our children," Schneiderman said at the time. "Yet the Trump administration is jeopardizing our children's health by allowing continued exposure to this toxic pesticide at levels it has not found to be safe."
Annual testing reports by the U.S. Department of Agriculture show chlorpyrifos residue in nectarines, peaches and cucumbers, among other crops. Even low-dose exposure to organophosphates like chlorpyrifos, particularly in the womb, has been found to harm brain development in children, leading to higher risk of disorders like autism.
The American Academy of Pediatrics and Environmental Working Group stressed in their letter that children are "uniquely vulnerable" to pesticide exposure. And "there is a wealth of science demonstrating the detrimental effects of chlorpyrifos exposure" to children and pregnant women, they wrote.
"We urge EPA to rely on the established science and to take action to revoke all tolerances for chlorpyrifos, as proposed in 2015," the letter reads. "America's children today and in the future deserve and demand no less."
Read the full letter below.
CORRECTION: An earlier version misstated the state Sen. Tom Udall represents. It is New Mexico.
Support HuffPost
The Stakes Have Never Been Higher
Before You Go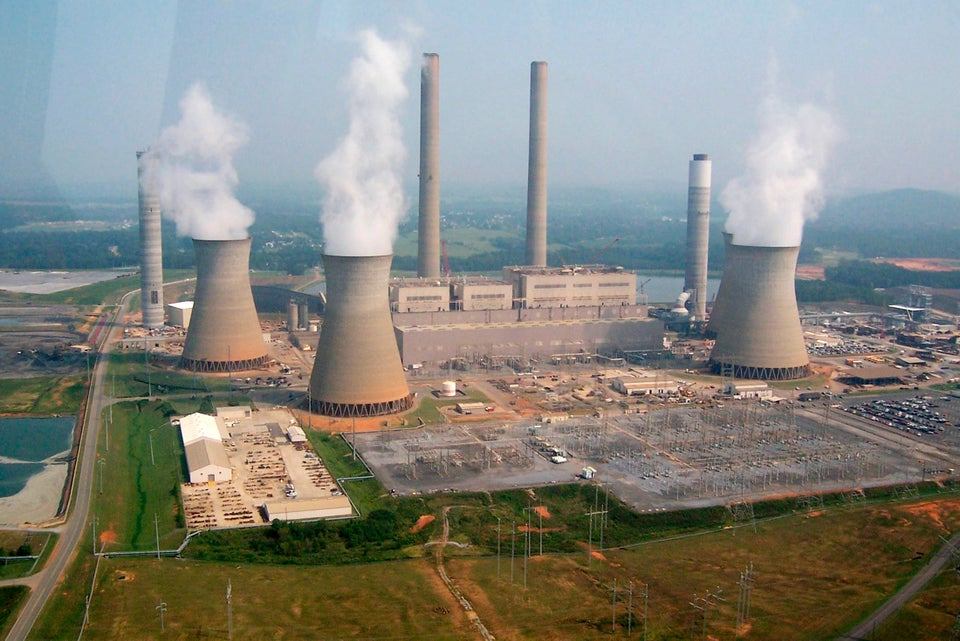 Why Scott Pruitt Is A 'Dangerous' Choice To Lead The EPA
Popular in the Community