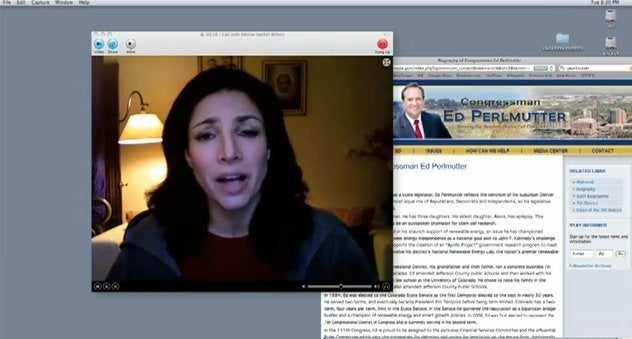 KUSA in Denver has pulled an attack ad from the American Action Network off the air after determining claims in the ad to be false.
The ad attacks Democratic Congressman Ed Perlmutter for voting for a measure in the Health Care Reform bill that would have covered Viagra for convicted sex offenders. As 9News pointed out in its Truth Test segment, nobody yet knows what drugs will be covered under the plan. There was one amendment offered in the Senate that discussed barring certain drugs from coverage, but it was voted down and accused of being a "crass political stunt aimed at making 30-second commercials." Perlmutter, a representative, did not have anything to do with that amendment.
This is the second ad attacking a Democratic representative to be pulled from a Denver TV station in as many weeks. Last week, KDVR pulled--and replaced--a Cory Gardner Ad attacking Betsy Markey after it became clear that the ad confused one of Markey's votes for a vote cast by the other Markey in Congress, Ed of Massachusetts.
American Action Network describes itself as "a 501(c)(4) 'action tank' that will create, encourage and promote center-right policies based on the principles of freedom, limited government, American exceptionalism, and strong national security."
On Tuesday, Perlmutter's office slammed the group as a "shady outside group of Wall St. executives and national Republican operatives."
Perlmutter is locked in a tight reelection battle with Republican Ryan Frazier.
Popular in the Community