American Airlines announced Tuesday that it is joining global corporate and government efforts to reduce plastic waste by removing plastic straws from its airport lounges, the first of several planned steps.
Starting this month, the airline's lounges will provide customers with compostable straws made out of corn plastic and stir sticks made of wood, a company spokeswoman told HuffPost. The airline will also begin transitioning to environmentally friendly flatware.
In an earlier comment published, the spokeswoman erroneously reported that the straws would be biodegradable and made out of sugar cane.
By November, similar stir sticks made out of sustainable and eco-friendly bamboo will be provided to customers in the air. Customers will also have the option of requesting a plastic straw if needed.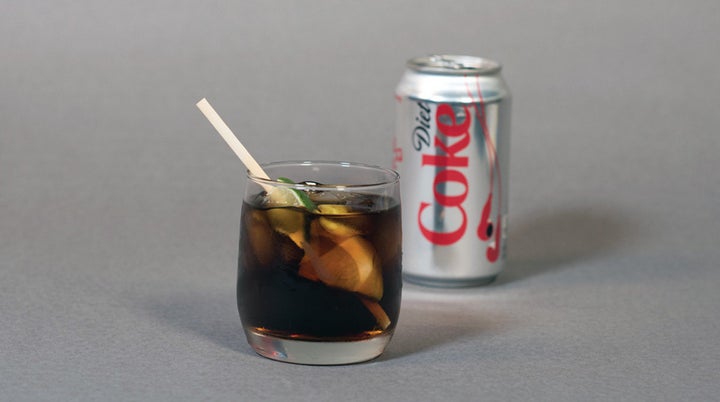 Plastic straw bans are also being enforced in places like Seattle and the Indian state of Maharashtra, where Mumbai is the capital. The country overall hopes to ban single-use plastic by 2022.
American Airlines estimates its efforts will eliminate more than 71,000 pounds of plastic per year. Starbucks has said its use of strawless lids and straws made out of paper or compostable plastic will remove more than a billion plastic straws annually from its stores.
Dylan de Thomas, vice president of industry collaboration at The Recycling Partnership, blames straws' small size for making the items a challenge to recycle.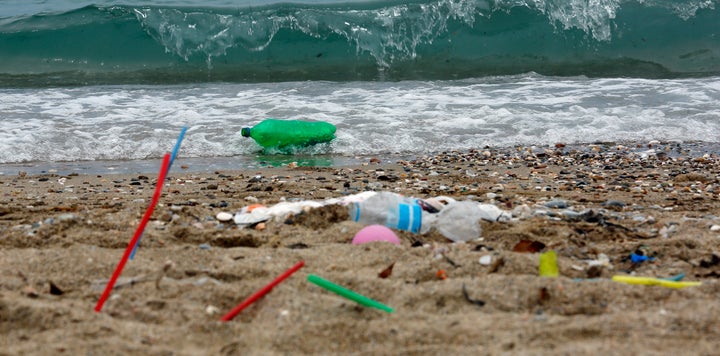 "It's really thin. It's really small. It's really light. So it's really challenging in our existing sortation system to be able to sort it out," he told Reuters.
Straws are also quite widespread, with Americans on average using 500 million drinking straws every day, which amounts to 1.6 straws per person per day on average, according to the National Park Service.
That plastic ends up in waterways, harming and even killing wildlife that ingests the trash or becomes trapped by it. A now famously viral video shows a sea turtle getting a plastic straw removed from a nostril. Another video shows a turtle with a fork stuck up its nose. In other plastic-related instances, whales have been found dead in Norway, Spain and Thailand with plastic bags and other garbage in their stomachs.
In the case of Starbucks' new strawless lids, the company says the lids and cups are easier to recycle than straws ― especially with the stores offering recycling bins for customers.
"The strawless lid is made from polypropylene, a commonly-accepted recyclable plastic that can be captured in recycling infrastructure, unlike straws which are too small [and] lightweight to be captured in modern recycling equipment," a spokeswoman told HuffPost in an email.
This article has been updated with the revised comments of an American Airlines spokesperson.