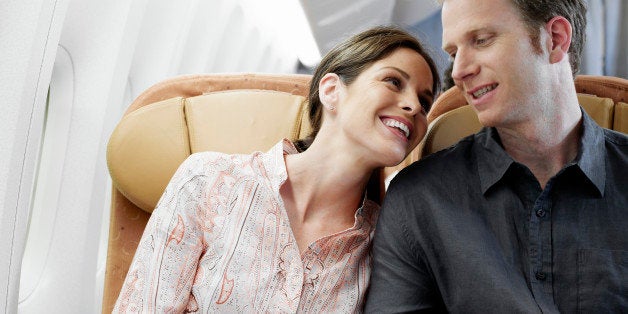 Airplanes aren't exactly the first place that comes to mind when thinking about where you might meet your future soulmate.
But if you're looking to make the acquaintance of an eligible millionaire, you're best bet is American Airlines.
Research conducted by SeekingMillionaire.com (so take this with a grain of salt) surveyed more than 47,000 millionaires who are single and looking for a relationship.
Of that group, an overwhelming majority (30,496) flew American Airlines most often. The second and third runners up were Virgin Airlines (5,091 millionaires) and Delta Airlines (4,327 millionaires).
The survey also found that 73.2 percent of the eligible millionaires traveled alone while flying, 74 percent frequent an airline lounge and 78 percent are top-tier members of an airline's mileage program (hello, upgrades!).
While we don't usually recommend hitting on your seat mate, if you're looking for love, and you want that love to come with lots of money, keep American Airlines in mind.