The latest conflict concerns two racy American Apparel ads (are there any other kind?) that prompted at least one consumer to complain to the ASA. The first ad showed a model's lower half in thigh-high socks and a leotard, while the other ad showed a model wearing nothing but an oversized sweater, lounging with her legs in the air. "The complainant," states the ASA, "believed the models appeared vulnerable" due to their sexualized, skin-baring poses.
In this case, the two ads in question are cited as being "overtly sexual." The ASA, which released its ruling this morning, decided to side with the complainant and ban the ads from ever running "in their current form."
And thus the complicated love-hate relationship between the ASA and American Apparel lives to see another day. Check out the ads below -- do they strike you as ban-worthy?
PHOTOS: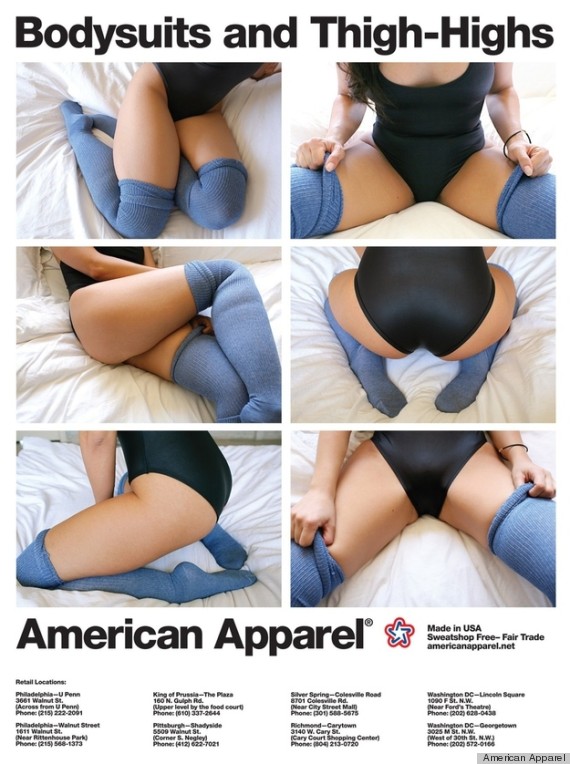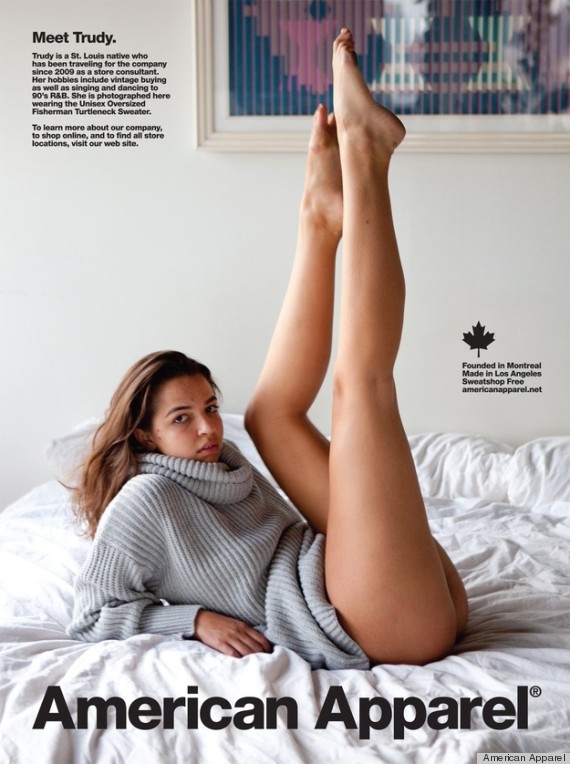 UPDATE: American Apparel, as you can imagine, disagrees with the ASA. The brand posted the "Meet Trudy" ad to Facebook and Twitter and asked its followers whether they agreed with the ban. You can see the (mostly anti-ban) comments here and here.
More where that came from: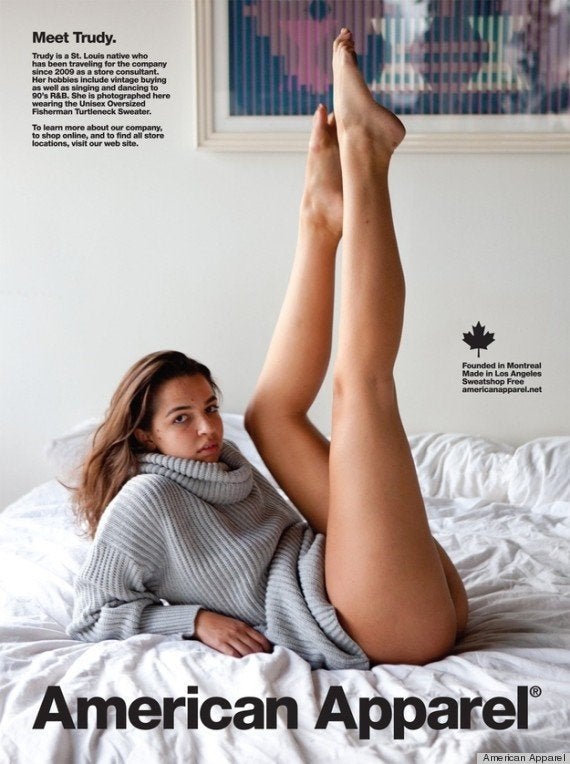 Banned Ads (NSFW)
Related