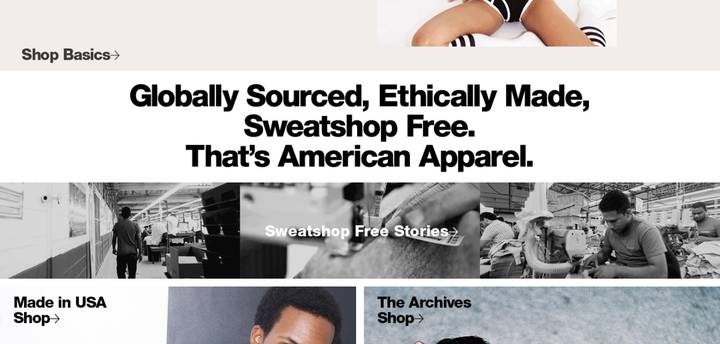 Its "Sweatshop Free Stories" section features one interview so far: a conversation with Heber Lopez, an operator at its sewing facility who says working saved him from getting involved with drugs.
Some things, however, are still produced in the states. The site features a "Made in the USA" section, where two identical products are advertised side-by-side ― one made in America, one made globally ― for two different prices.
"You decide," the section declares.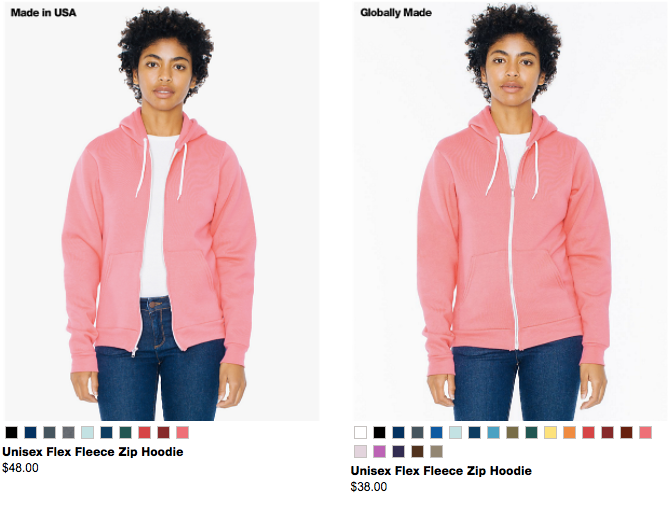 The transparency is nice, but it might be worth taking with a grain of salt: Gildan has not exactly been heralded for its ethics when sourcing goods from overseas.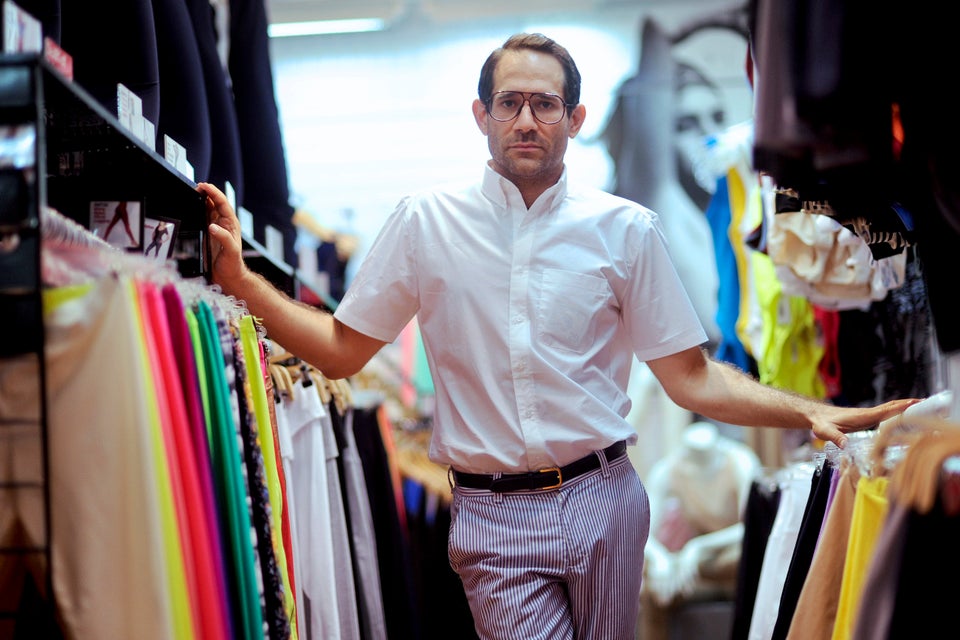 American Apparel Under Dov Charney