Oct 5 (Reuters) - American Apparel Inc, known as much for its sexually charged advertising and controversial founder as for its fashion offerings, filed for Chapter 11 bankruptcy protection on Monday.
The Los Angeles-based company, which has not made a profit since 2009, joins a growing number of U.S. retailers selling to teens and young adults that have been unable to adjust to changing spending patterns and intensifying competition.
American Apparel, one of the only clothing retailers still manufacturing in the United States, said its stores and manufacturing operations would continue to operate normally under a restructuring deal reached with most secured lenders.
The company said it expected to cut its debt to $135 million from $300 million through the elimination of more than $200 million of bonds in exchange for equity.
The big loser will be founder Dov Charney, who was fired as CEO in December for alleged misconduct, including misusing company funds and failing to stop a subordinate from creating blog posts that defamed former employees.
Charney had for years before his ouster faced highly publicized lawsuits accusing him of sexual harassment.
Along with other shareholders, his stake in the company will be wiped out, said Neil Saunders, chief executive of research firm Conlumino.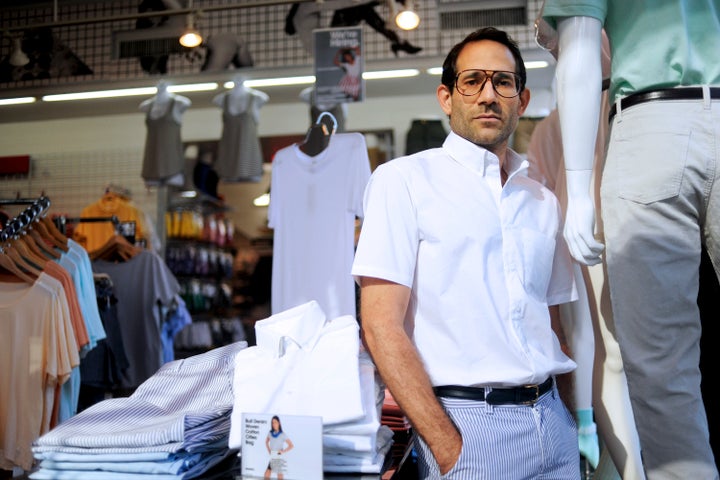 New York hedge fund Standard General LP holds as collateral Charney's 42 percent stake in American Apparel, which the flamboyant Canadian founded in 1989. It is also the company's biggest creditor, holding $15 million of debt.
Standard General could not be reached for comment.
Charney has filed several lawsuits against the company, alleging defamation, representation in false light and securities fraud.
These lawsuits are also likely to be delayed by the bankruptcy, Saunders said.
American Apparel's secured lenders will provide about $90 million in debtor-in-possession financing, and have committed $70 million of new capital, the company said. The restructuring is expected to be completed in about six months.
The bankruptcy did not come as a surprise.
American Apparel, whose shares closed at 11.2 cents on Friday, said in August it might not have enough capital to sustain operations for 12 months. As of Friday, the company had a market value of $20.5 million.
Teen apparel retailers are struggling as customers switch to fast-fashion brands such as H&M, Forever 21 and Inditex's Zara. Online retailers such as Amazon.com Inc are also undercutting bricks-and-mortar stores.
Other teen-focused retailers filing for bankruptcy in the past year include Wet Seal, Cache Inc, Deb Shops, Delia*s and Body Central Corp.
The American Apparel case is in U.S. Bankruptcy Court, District of Delaware, Case No: 15-12055. (Reporting by Supriya Kurane and Subrat Patnaik in Bengaluru; Editing by Gopakumar Warrier and Ted Kerr)