If you're Jewish, you probably know that means "Happy New Year" in Hebrew, and tomorrow marks the official celebration of Rosh Hashanah. While new years' presents aren't customary in the Jewish tradition, American Apparel has kindly offered a holiday surprise: the debut of a new Hasidic model.
A post on American Apparel's Tumblr last week -- inserted between softcore porn photos of the brand's signature bodacious babes posing in high-cut swimsuits and sheer tops -- invites us to meet Yoel Weisshaus, who is apparently an American Apparel devotee. We learn that:
Yoel is a peasant with chutzpa known for suing the Port Authority of New York and New Jersey over its controversial toll hikes, at prices that exceed twofold what one earns per hour under the minimum wage. Yoel is talented and drafts his own pleadings because he cannot afford an attorney, his case is still ongoing. He freelances in sales of American made braidings and ribbons for local garments and hat manufactures. Yoel has an accent because English is not his first language, but he is still striving to learn English writing.
Dov Charney, American Apparel's CEO, has not been shy about his Jewish heritage in the past, but this PG-rated, multicultural approach is a new one. What do you make of Yoel's modeling debut?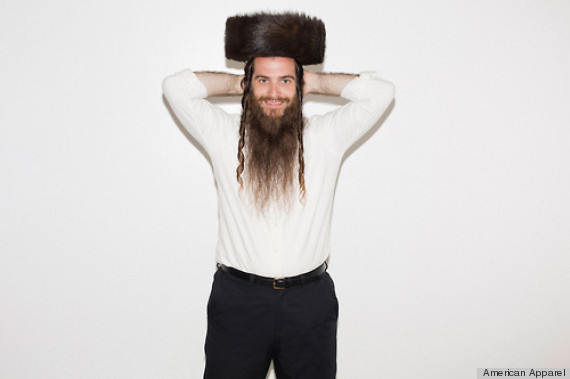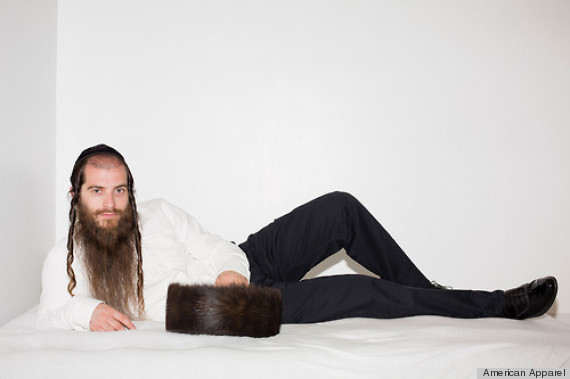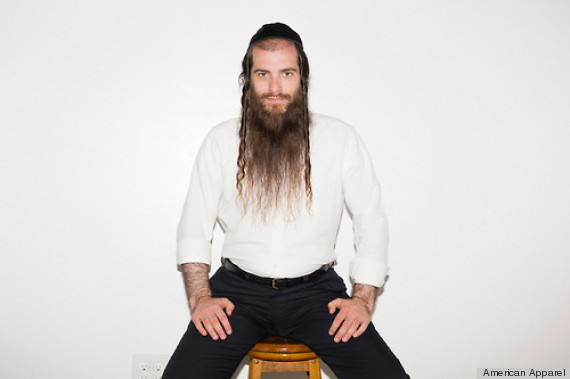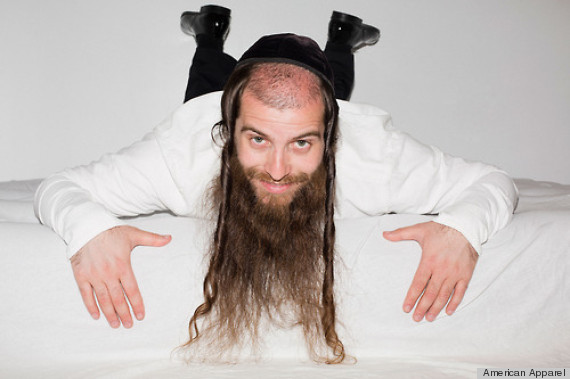 This ain't AA's most provocative ad: