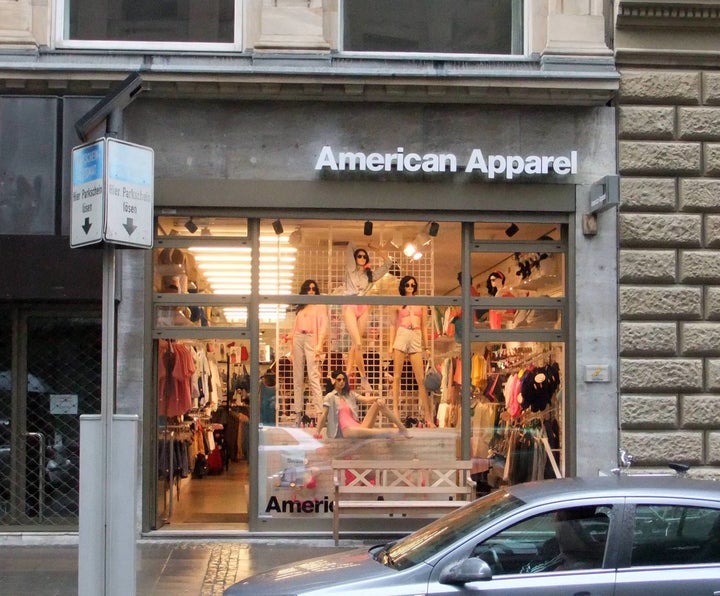 American Apparel might adhere to a "Made in U.S.A" business model, but the company forgot some intrinsic American values when Hurricane Sandy hit the East Coast on Monday.
Hurricane Sandy devastated about nine states along the eastern seaboard, pummeling New York and New Jersey unlike any other storm. Instead of sending well wishes, American Apparel targeted customers in the nine stricken states who were "bored" at home, Business Week reports. "In case you're bored during the storm," the ad stated, "just Enter SANDYSALE at Checkout."
CEO Dov Charney did not express disappointment over American Apparel's marketing team capitalizing on Hurricane Sandy. "I don't think our marketing guys made a mistake. Part of what you want to do in these events is keep the wheels of commerce going," he told Business Week. "People shopped on it. We generated tens of thousands of dollars from the sale, but we'll probably lose a million dollars from this (storm) event at a minimum. We're here to sell clothing. I'm sleeping well at night knowing this was not a serious matter."
A representative for the company showed more compassion when contacted by Fashionista on Tuesday. "Of course we'd never mean to offend anyone and when we put the email out yesterday it came from a good place," the American Apparel rep said of the Hurricane Sandy sale. Adding, "People forget how expensive it is to run a Made in USA brand like American Apparel and if we made a mistake here it came from the good place of trying to keep the machine going–for the sake of our employees and stakeholders."
Those on Twitter were not as understanding as the representative probably hoped.
Mashable collected responses to the "Sandy Sale" and they ranged from anger ("I just received a 'Hurricane Sandy sale' email blast from @americanapparel. I will forever boycott their stores. RT if you're with me") to disgust ("As if sexualized ads and harassment lawsuits weren't enough for a boycott, @americanapparel sent out a "hurricane Sandy sale" mail. Ugh").
Is there such thing as overexposure? Forbes' Steve Olenski, who quotes Donald Trump's phrase, "There is no such thing as over exposure," believes there is. "The fact that they live by the 'Made in USA' credo makes this even more galling as they took advantage of an American tragedy that killed Americans!" Olenski writes.
However, American Apparel was not the only store to use Hurricane Sandy to its advantage.
Related
Popular in the Community