While the clothing giant's "Legalize Gay" shirt has long been one of its most popular items, its Pride 2012 release is the company's first to feature an openly transgender model, former "America's Next Top Model" contestant Isis King, in its ad campaign.
The company first began printing their "Legalize Gay" shirt to protest the passing of California's Prop 8 in 2008 and has since handed out over 50,000 of the shirts at Pride rallies, run protest advertisements nationwide and even partnered with the Human Rights Campaign for their March on Washington.
Marsha Brady, an American Apparel creative director, said of the recent campaign, "It's time for everyone, regardless of sexual orientation or gender identity, to accept each other and thrive in harmony."
American Apparel hopes to make this vision a reality by continuing to support equality and donating fifteen percent of the net sales of the shirts to GLAAD and by joining GLAAD members in Pride marches across the country. In a GLAAD press release organization president Henron Graddick says, "American Apparel is showing bold leadership by being among just a few companies to include transgender people in its national ads. Additionally, the company's statement that 'Gay is OK' will reach millions and send an important message in support of equality."
American Apparel has been no stranger to controversy in recent years. Still, the company's support for Pride this season has many applauding the company for its ad campaign, which is being heralded as a welcome step away from years of transgender invisibility in the media.
You can purchase the 2012 Pride shirt here and be sure to keep up-to-date with our ongoing Pride 2012 coverage.
Below, check out our slideshow of Isis King in the American Apparel Pride 2012 campaign: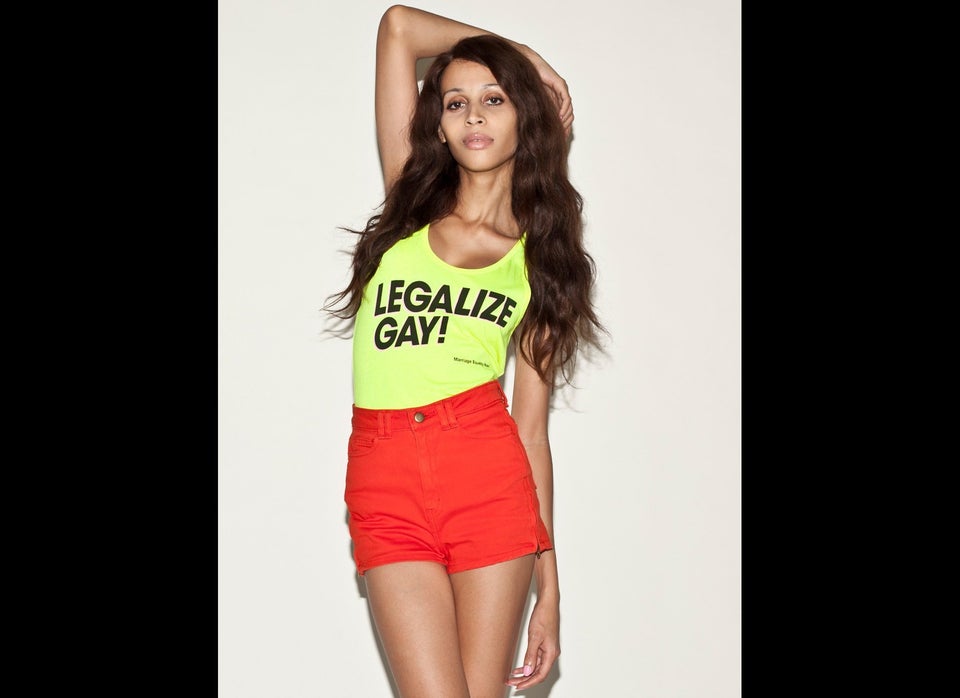 Isis King in American Apparel Pride 2012 Campaign