It's out with the old, and in with the less sexualized for American Apparel, and there's a 39-page report to prove it.
In a new document titled "Chaotic to Iconic," the brand laid out its goals for the future, including obtaining $1 billion in revenue targeting millennials and recasting the brand "in a positive, inclusive, socially conscious light." It hopes to achieve this by casting what, according to the document they consider to be "confident and naturally beautiful" models between 16-60 who are "racially universal" and natural looking. And according to the accompanying images, are sitting in a more ladylike fashion.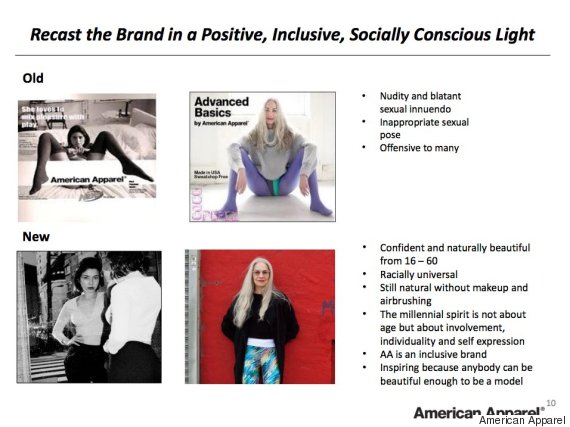 The report is a long time coming for a company that has repeatedly gotten into trouble for its suggestive ads. Not to mention, former CEO Dov Charney -- who was fired in December 2014 -- is no stranger to sexual harassment accusations.
Of course, pushing out less provocative ads doesn't mean the brand is losing its edge. In an interview with Bloomberg, Chief Executive Paula Schneider explained that "there's a way to tell our story where it's not offensive. It is an edgy brand. And it will continue to be an edgy brand."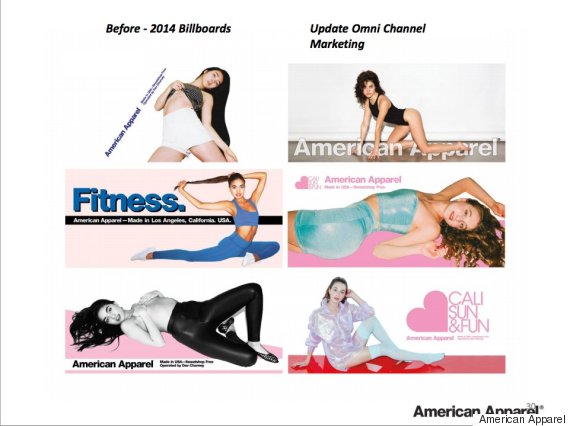 With an even bigger focus on millennials, who the document calls "the key influencers in fashion and current events," it's nice to see that the ads targeting them will be a bit more ... appropriate. Let's just hope its casting calls follow suit, too. And who knows, perhaps there are more hasidic models in our future.
The Huffington Post reached out to American Apparel for comment and did not hear back by the time of publication.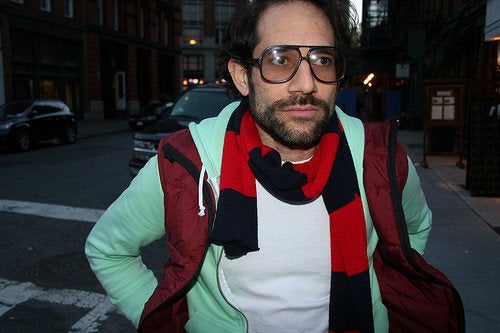 Scandals That Rocked American Apparel