A horse is a horse, of course, of course... unless it's a model for American Apparel, in which case, it's half a horse.
We're reminded of Neiman Marcus' bike fail from awhile back -- do photogs have a magic bike/horse invisibility cloak we're not aware of?
The pictures in question are still failing live on American Apparel's website at the time of writing... we're kind of hoping someone pencils in a sketch of a horse's hindquarters some time soon.
PIC: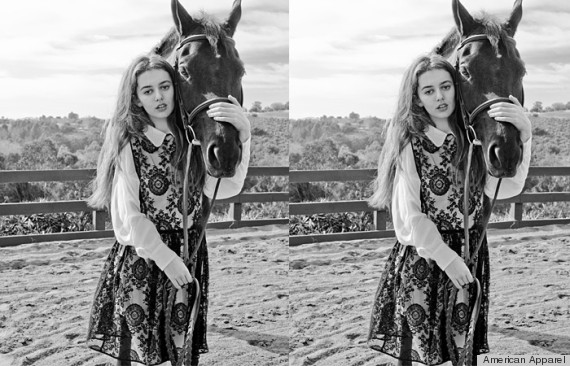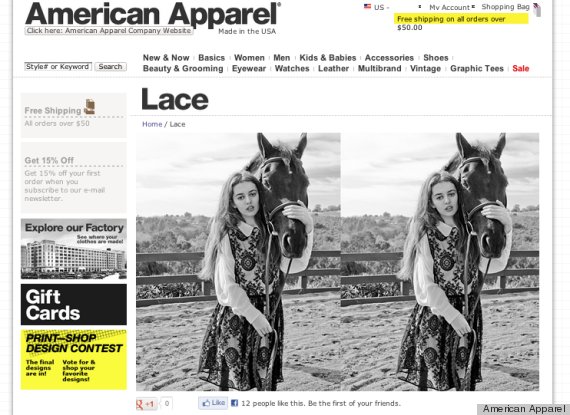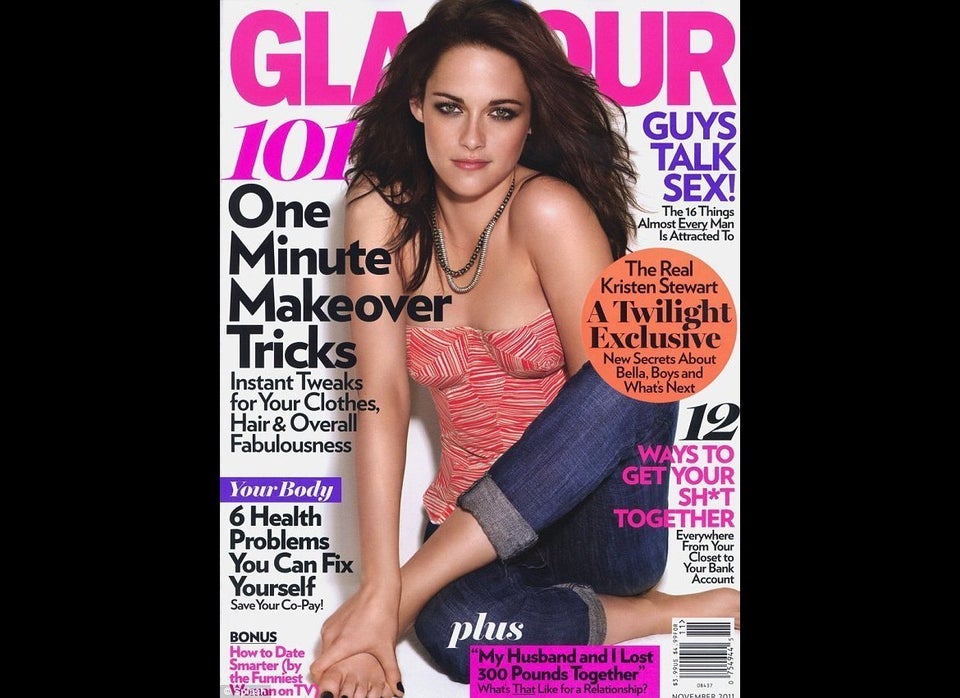 When Photoshop Goes Wrong...