But this may be his first foray into sartorial pedophilia, creating a shirt that glorifies teens engaging in sex.
If the shirt's slogan seems arguably innocuous to some, it may help to read up a little more about its roots. The shirt was made in collaboration with a publication called Ey! Magateen (potentially NSFW or LIFE at the link), a mag that celebrates "the magnificent vitality, energy and power of young male adulthood" and features sexy pics of boys ages 16-21.
And just when we thought Dov Charney couldn't get any grosser.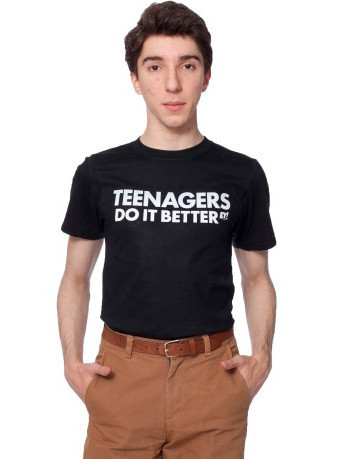 Related