The kelly green hills of Northern England experienced a burst of unusual color this weekend, thanks to a New York-based art collective called YesYesNo. On Friday and Saturday, the group of artists used over 400 brightly hued balloons to turn Great Britain's 73 mile long monument -- Hadrian's Wall -- into a work of pink, orange and turquoise art.
The massive art installation, titled "Connecting Light," was made from hundreds of light-emitting weather balloons suspended from the rocks of Roman Emperor Hadrian's 2,000 year old stone borderline. Fitted in a continuous line across the English slopes and dales, the soaring globes brought a spectrum of colors to Wallsend-on-Tyne in the east through Bowness on the Solway Firth in the west.
Created by a group of artists known for their interactive media, the artwork was more than a sprawling light show. The piece was a participatory installation, built from balloons capable of communicating messages in a pattern similar to a visual Morse Code. Imagined by in-person hikers and virtual observers viewing from home, the messages originated as text and were converted into lucent moments, as each flicker of light represented part of an onlooker's personal message, a machine-to-machine communication floating from one digitally-equipped post on the wall to another.
Ultimately, with it's stunning display of coast-to-coast illumination, the installation transformed the once-divisive border of the Roman Empire into a stage for international connectivity. "Connecting Light will turn what was the Roman Empire's northern frontier into a contemporary communication system. It is a really exciting opportunity to bring people together across the world," stated Linda Tuttiett, chief executive of the Hadrian's Wall Trust, in a press release for the work.
The project, which was called the world's longest work of art by the Independent, debuted as part of the London 2012 Festival. But this was not the first time that the UNESCO World Heritage site was illuminated. In March of 2010, Hadrian's Wall was adorned with a line of flame-bearing arrows to celebrate the history of the lengthy monument and the beauty of the surrounding English landscape.
Check out images of the brightly-lit event in the slideshow below. And let us know what you think of Connecting Light in the comments section.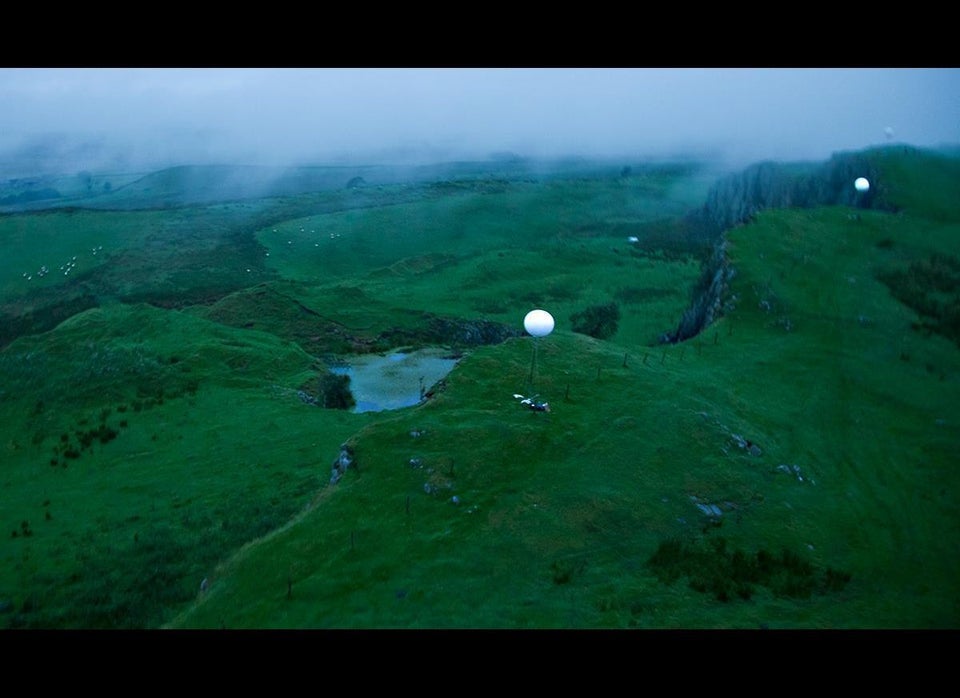 Illuminating Hadrian's Wall
Popular in the Community