"We make this request because of the ABA's respect for the rule of law and due process under law," reads the letter, a copy of which was obtained by HuffPost. "The basic principles that underscore the Senate's constitutional duty of advice and consent on federal judicial nominees require nothing less than a careful examination of the accusations and facts by the FBI."
The letter, signed by ABA President Robert Carlson, came just hours after Kavanaugh testified before the judiciary panel in light of recent allegations that he sexually assaulted Christine Blasey Ford at a gathering when they were both teenagers in the 1980s. Blasey, who also spoke on Thursday, claimed that a young Kavanaugh pinned her to a bed, attempted to take off her clothes and put his hand over her mouth to the point that she thought he was "accidentally going to kill" her.
Kavanaugh has vehemently denied the allegation, telling lawmakers on Thursday that the claim, alongside those of two other women, were "a calculated and orchestrated political hit fueled with apparent pent-up anger about President Trump and the 2016 election."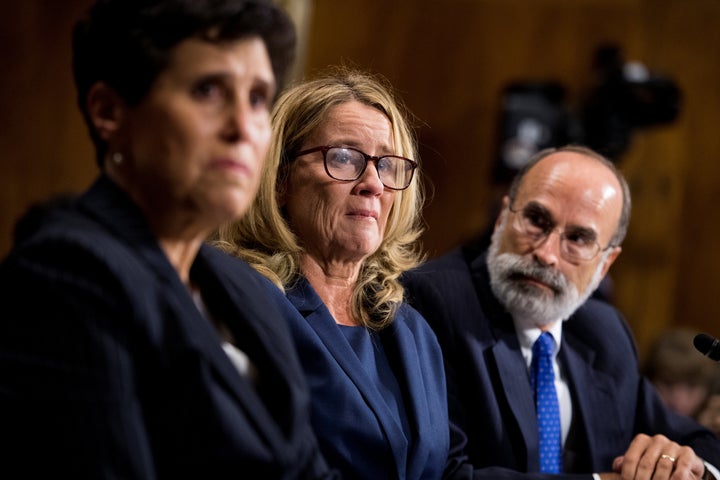 Republican members of the judiciary commitee said they still planned to move forward with a vote on Kavanaugh's confirmation Friday morning. After the tally, the nomination will move to a procedural vote in the full Senate on Saturday, although it's unclear if the judge has the 50 votes needed to open debate on his confirmation on the chamber floor.
The ABA signaled in its letter that the nomination process was being rushed through without an appropriate investigation, effectively siding with Democrats who have called for the Justice Department to look into Blasey's claims.
"Each appointment to our nation's Highest Court (as with all others) is simply too important to rush to a vote," the letter, shown above, says. "Deciding to proceed without conducting additional investigation would not only have a lasting impact on the Senate's reputation, but it will also negatively affect the great trust necessary for the American people to have in the Supreme Court."
It concludes: "It must remain an institution that will reliably follow the law and not politics."
Popular in the Community