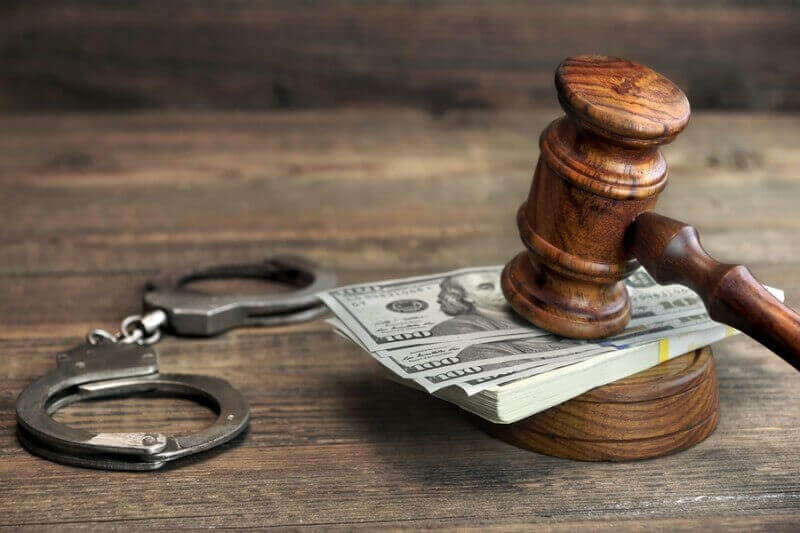 The American Bar Association (ABA) has declared war on the cash bail bond system, which it sees as crowding the nation's jails with people who have not been convicted of a crime, but because—despite their constitutional presumption of innocence—they are too poor to come up with bail payments to guarantee they'll appear for trial.
The ABA claims pre-trial detentions cost state and local governments $14 billion annually and account for about one-third of their prisoners. Not only does this subject a defendant to the dangers and disadvantages of incarceration—including family disruption, loss of income, potential loss of employment, housing and more—but it may also coerce innocent defendants to plead guilty. Further, the ABA argues, bail money systems don't improve the chances a defendant will show up or bring any other public benefit.
When the ABA House of Delegates met for its annual meeting in August, it adopted several resolutions calling for bail reform. The farthest-reaching of those calls on state and local governments to set procedures favoring pre-trial release on personal recognizance bonds or unsecured bonds, and to allow cash bonds only if the court finds that's the only way to ensure the defendant's appearance to answer charges.
This ABA resolution also proclaims pre-trial detention should never be the sole result of a defendant's inability to pay, and would ban use of fixed-bail schedules, which set bail based only on the nature of the defense, without considering the individual defendant's characteristics. Defendants could be held pre-trial without bail only if public safety requires, and no conditions of pre-trial release could ensure the defendant's appearance for trial and protect the interests of justice, such as preventing intimidation of, or harm to, witnesses.
The lawyers' group also cleared another resolution focused on juvenile courts, calling for an end to bail and bond procedures and adoption of objective standards setting the least restrictive conditions for pre-trial release, unless the court determines imposing a cash bond is the only way to ensure a juvenile defendant's appearance in court.
Beyond supporting state and local bail-reform legislation, the ABA has also filed amicus curiae ("friend of the court") briefs to advance its positions in cases in federal appellate courts based in New Orleans, Cincinnati and Atlanta. In these briefs, the group claims that court systems that deprive defendants of liberty based on their ability to pay unconstitutionally violate due process and equal protection rights under the 14th Amendment.
The group also supports bills introduced in each chamber of the Congress to discourage state and local courts' use of bail bonds. A Senate bill (S. 1593, offered by Sens. Rand Paul, R-KY and Kamala Harris, D-CA), would authorize creation of a $10 billion, three-year program at the Department of Justice (DOJ), for grants to state bail-reform programs. Participating states could tailor such programs to their own needs, but would have to monitor them, collect data and ensure they were non-discriminatory.
A House bill (HR 1437), sponsored by Rep. Ted Lieu, D-CA, and others, would bar some current DOJ grants to states which make money payments a condition of pre-trial release. It would also bar bail money requirements for release on federal criminal charges.
Christopher Zoukis is the author of Federal Prison Handbook: The Definitive Guide to Surviving the Federal Bureau of Prisons, College for Convicts: The Case for Higher Education in American Prisons (McFarland & Co., 2014) and Prison Education Guide (Prison Legal News Publishing, 2016). He can be found online at ChristopherZoukis.com and PrisonerResource.com.
Calling all HuffPost superfans!
Sign up for membership to become a founding member and help shape HuffPost's next chapter
This post was published on the now-closed HuffPost Contributor platform. Contributors control their own work and posted freely to our site. If you need to flag this entry as abusive,
send us an email
.