Rodell Mollineau, the president of Democratic opposition research group American Bridge, is stepping down next month to work as an independent consultant, he announced Thursday.
Mollineau, 37, a former spokesman for Senate Majority Leader Harry Reid (D-Nev.), will join the board of Bridge and continue to work with the group on key races, he told The Huffington Post. But his departure will allow him to work on outside projects and free him up to work for a 2016 presidential campaign, if the opportunity arises.
"I could say I'm done with politics now but I'd be lying to you and to myself," Mollineau said in an interview. "It's a matter of what's that mixture. I love politics, but I also love just the art of communications and of strategic communications."
Mollineau helped start American Bridge in April 2011, building the group up to an outfit of 25 researchers and 19 trackers in the 2012 presidential cycle. Bridge was responsible for catching Missouri Senate candidate Todd Akin's comment about "legitimate rape."
Republicans started their own group to counter Bridge, called America Rising, in 2013.
Bridge is expanding at a rapid pace, doubling its size for the 2014 election cycle, with a budget of between $17 to $18 million, a plan for 120 employees, and a dedicated unit of nearly 20 people inside the organization devoted to providing rapid response to defend Democratic candidates, which is stocked with political operatives who have worked for or with former Secretary of State Hillary Clinton.
David Brock, founder of Media Matters and chairman of the board at American Bridge, said Mollineau is "a strong leader with a great strategic mind."
"I believe the progressive community owes Rodell a debt of gratitude for helping to build a permanent piece of infrastructure and revolutionizing the way research and tracking affects campaigns," Brock said. "While we are sad he is stepping down we are glad he will still be a part of our family."

Before You Go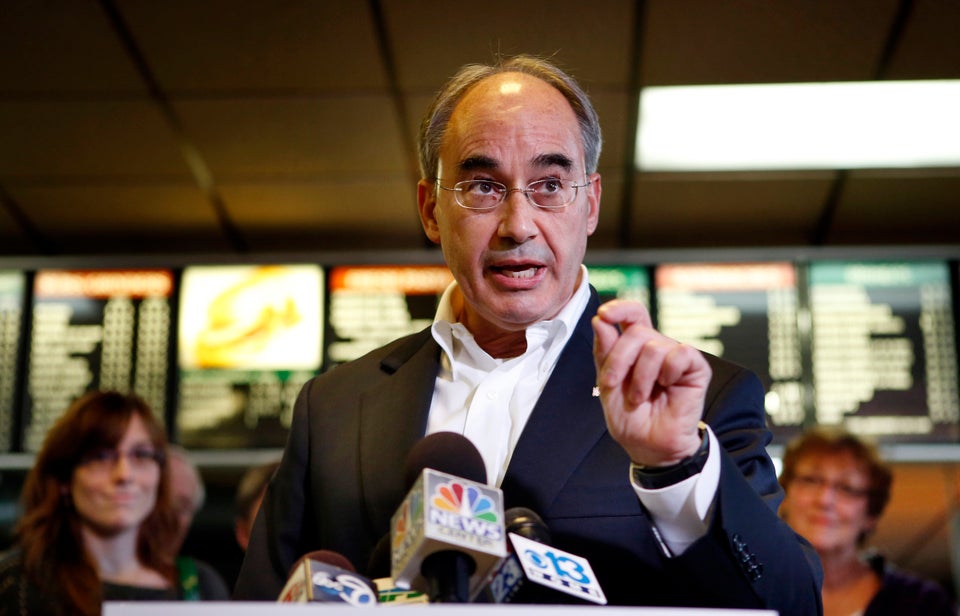 Great Political Names
Popular in the Community