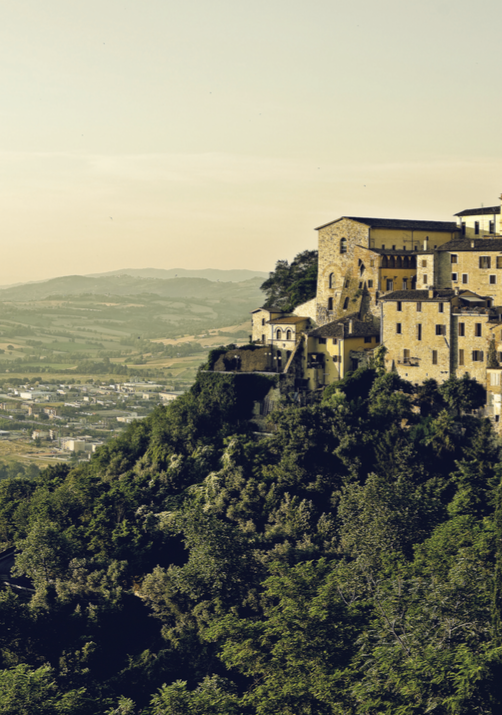 Lots of world-famous celebrities have chosen Italy for their vacation home. George Lucas, the creator of Star Wars, created his buen retiro in Passignano, in Umbria, where he restored a magnificent former Capuchin monastery. Umbria isn't a distant galaxy but a region in central Italy bordering with Tuscany. If you love hills, rural landscapes and ancient villages, you need to go discover this heaven on earth.
And the reference is intentional: Umbria is a land of saints (St. Francis, the patron of Italy, was born in Assisi), so part of the beauty of this region lies in its very moving landscapes that strike a deep chord in people (and so do the local red wines). In Umbria, country living and olive growing have been very important, which is why many resorts are restored stone farmhouses.
There are plenty of things to see (Assisi, Spello, Lake Trasimeno), but those who come here choose it for its peace and quiet, and not a fast-paced way of life: two chaises-longues facing the horizon and that's it. Casarciccia is a very old rural farmstead close to the medieval town of Todi, and it has been restored carefully with the original natural materials, along with the help of local craftsmen. Now it has been turned into a holiday farm with rooms furnished in a country style, and it is surrounded by greenery (it also has an organic garden).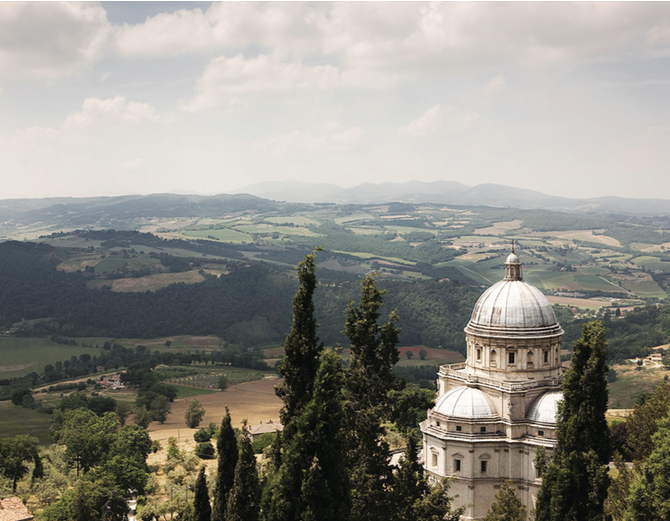 The saltwater pool offers peaceful respite. The owners urge guests to enjoy the green surroundings, organizing walks and picnics in favorite spots in the woods. Todi is very close, and if you want to talk a walk, the church of San Fortunato, with its pale stone staircase and simple lines, is a must. Also because next to it is the San Fortunato wine shop, where you can enjoy cheese and cold cuts accompanied by the local torta al testo, or flatbread, and local wines (Sagrantino di Montefalco and Torgiano Rosso, but ask the owners for recommendations). For dinner, just outside Todi there is La Mulinella, a farmhouse where you can discover local dishes and where the pasta is still made by hand by grandmas and aunts. What about shopping? Umbria is famous for its cashmere and, aside from big-name producers, there are also small companies that make top-quality items. For more affordable prices, take a trip to one of the outlets. In Bevagna, there's Badioli, but ask the locals about where to find the best bargains.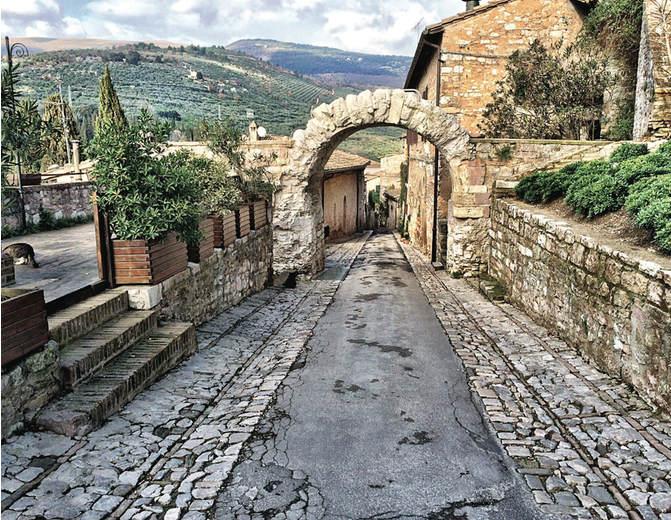 Casarciccia
PetroroTodi
tel: 39 075 8947252
Email: info@casarciccia.com
Vineria San Fortunato
Piazza Umberto I, 5 Todi
tel: +39 075 372 1180
La Mulinella
Località Pontenaia, 29
Todi tel: +39 075 894 4779
Badioli Cashmere
Corso Matteotti 59 Bevagna
tel: +39 0742 22816