Set your sights on the frap that'll be unleashed in Japan for a limited time starting April 13.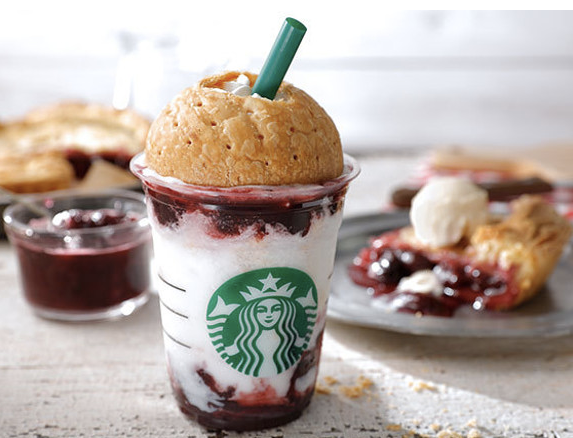 That's the American Cherry Pie Frappuccino and it aims to recreate the experience of eating a classic diner cherry pie a la mode ― but in a cup, with a straw. In Japan.
The drink includes a bottom and top layer of cherry compote, a vanilla Frappuccino base studded with bite-sized pie pieces, whipped cream, and the pie crust domed top, of course. Breaking into the top with the straw is meant to recreate the experience of digging into a pie with a fork.
Imagine that, with a pie crust top to boot.