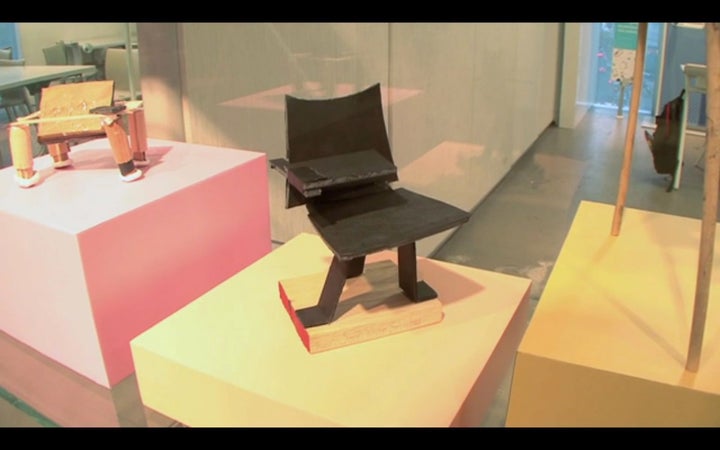 Classroom furniture is coldly utilitarian at best - it gets the job done, but you wouldn't consider decorating your home with it.
But how realistically can it be improved?
This was the challenge posed to last year's eighth grade class at The School at Columbia University, an independent school in New York City. Rinat Aruh, co-founder of design firm aruliden, joined forces with Don Buckley, The School's director of innovation, to incorporate a full redesign of desks, chairs and lockers across the eighth grade curriculum. Though the stated end goal was to create classroom furniture that better fits the needs of today's students, the "big idea" was to teach the process of design thinking.
"To really feel design you need to integrate it as a process, because it's not so much about the end product," said Aruh. "We really want to engage the students throughout the thinking and the problem solving and the ideation process. Basically the process that we go through every day."
The program, called "Tools at Schools," is an example of what Buckley calls "Education 3.0." In this imagining, Education 1.0 is the traditional model, where a teacher stands at the front of the class and teaches at the students. In Education 2.0, the teacher and students hold a conversation together. In Education 3.0, the outside world (a design firm, perhaps) is brought into the classroom.
"If we're serious about putting kids out into the 21st century workplace, this is the stuff they need," Buckley said.
Related
Popular in the Community