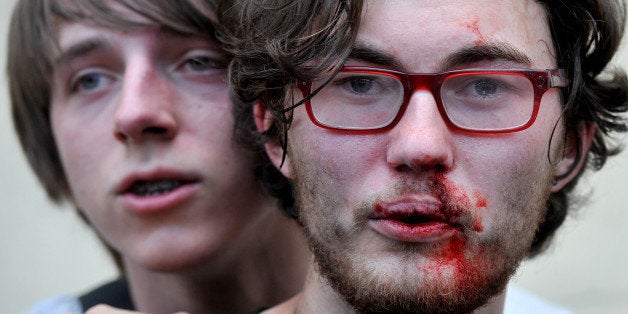 Six conservative American groups have publicly endorsed an international effort to support Russia's anti-gay "propaganda" law by emphasizing the need to protect children and the "natural family."
The groups involved in the symbolic gesture of support include the World Congress of Families, Mission: America, the Catholic Family and Human Rights Institute, Population Research Institute, GrasstopsUSA, and the Christian organization His Servants.
The document of support claims that Russia's anti-gay law "protects innocence and moral formation of children by prohibiting propaganda of 'non-traditional sexual relationships' among them."
According to OpposingViews, the support from these groups seems ironic considering how "conservative and Christian organizations have condemned and demonized Russia for half a century."
Larry Jacobs, Managing Director of the World Congress of Families, spoke about his organization's support for Russia's anti-gay legislation in a press release saying:
All the law does is to prohibit advocacy aimed at involving minors in a lifestyle that would imperil their physical and moral health. Even the U.S. Centers for Disease Control has shown that sexually transmitted diseases, drug use and suicide rates are significantly higher among what it discreetly calls a 'sexual minority.' CDC data also demonstrates that there is much greater health risks among teenagers who practice homosexuality than those who do not engage in homosexual behavior.
Additionally, the issue of what constitutes "gay propaganda" has yet to still be solidly defined and the impact of this legislation on foreigners traveling to Russia for the 2014 Sochi Olympics (or any trip, for that matter) is still a source of ambiguity.
These six conservative groups reportedly join a coalition of over 100 others engaging in support of Russia's anti-gay legislation.
Popular in the Community