 The largest prison and corrections association threw its weight behind mandatory minimum sentencing reform this week, offering support for a plan to overhaul parts of the justice system at both the state and federal levels.
At its annual conference in Maryland, members of the American Correctional Association adopted a resolution addressing the need to step back from a penal code that regularly forces federal and state judges to hand down harsh sentences for nonviolent crimes.
"ACA's members know from long and first-hand experience that crowding within correctional systems increases violence, threatens overall security within a facility, and hampers rehabilitation efforts," ACA president and Mississippi Department of Corrections commissioner Chris Epps said in a statement.
"Prisons are full of nonviolent offenders serving lengthy and mandatory minimum sentences," Epps continued. "Our members work hard every day to keep staff, inmates, and the public safe, but the current system is unsustainable. The solution must come from lawmakers, and it must target the long sentences that got us in this mess in the first place. Legislators, prosecutors and judges need to differentiate between who we are afraid of and who we are just mad at and then sentence each appropriately."
The organization specifically endorsed the implementation of statutory "safety valves," which give judges discretion in sentencing for particular crimes. Under current drug law, only certain nonviolent, low-level, first-time offenders are subject to sentencing below the federal mandatory minimum. The required sentences for many nonviolent drug crimes are particularly harsh.
The ACA's move comes just days after Attorney General Eric Holder announced groundbreaking plans to reform the nation's "broken" justice system. In a speech before the American Bar Association in San Francisco, Holder said the Department of Justice would no longer list drug quantities in indictments of certain low-level drug offenders, allowing defendants who lack ties to gangs, violence and large-scale drug trafficking organizations to avoid harsh mandatory minimum sentences. He also asked Congress to take steps to reform the "draconian" system of mandatory minimums all together.
It's been a big week for Families Against Mandatory Minimums, a group that advocates for changes in criminal sentencing. Molly Gill, the group's government affairs counsel, commended the ACA for adding its name to the growing calls for reform.
"Prison staff know better than anyone how urgently this country needs mandatory minimum sentencing reform," she said in a statement. "When we force judges to lock up thousands of nonviolent offenders for decades, prisons fill up fast and keep getting fuller. This is counterproductive, not to mention hugely expensive for taxpayers. The ACA is just the latest addition to a long, bipartisan list of people supporting mandatory minimum sentencing reform. The time has never been better for lawmakers to heed these voices and fix the problem."
Before You Go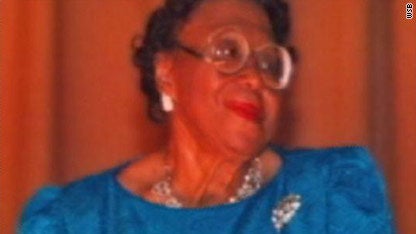 People Killed By The War On Drugs
Popular in the Community