After news of Nicole Brown Simpson and Ron Goldman's grisly murders broke in 1994, every character in the case quickly became a household name. Cable news surrendered itself to around-the-clock coverage of every aspect of the trial, which centered on the question of O.J. Simpson's, a former football star and Brown Simpson's ex-husband, guilt.
But perhaps no one outside of O.J. himself was discussed and disparaged so much as lead prosecutor Marcia Clark. Her ongoing divorce, her capacity as a mother, her former spouse, her haircut, her hemlines, her general demeanor -- almost everything about Clark was criticized like no other during the 16-month ordeal, especially like no other man. (Yes, she now admits the perm was a mistake. But it was the '90s.)
On Tuesday, "American Crime Story: The People v. O.J. Simpson," a 10-episode dramatic retelling of the infamous trial, kicked off on FX. And Clark is giving interviews to let everyone know what she thinks of the new series -- along with the behind-the-scenes realities of her biggest case.
The verdict: She approves, even though it's hard to watch.
"I can't watch it the way most people do. For me, it's reliving a nightmare. It's just awful," Clark said on "The View." "Yet I have to tell you it's kind of a measure of how good it is, right? That it hurts that much."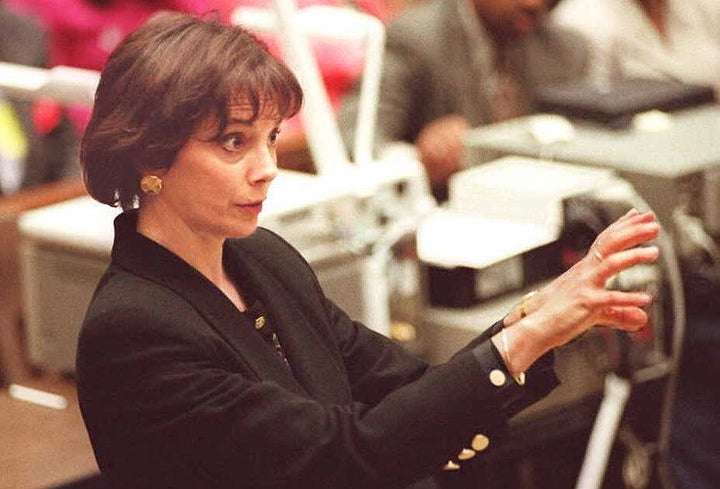 Clark, whose inner turmoil is expertly portrayed by Sarah Paulson in the series, said she particularly appreciates how the show tackles important themes like racism and sexism.
"[Co-creator] Ryan Murphy had the vision and the guts to pull out the important issues and talk about them," she said, adding that no one wanted to talk about "the S-word," sexism, in the mid-90s.
"American Crime Story" certainly isn't scared to explore the ways gender affected the case. In showing Clark bouncing between tender phone calls with her young children and tough late-night conversations with her fellow trial lawyers, confronted with nasty tabloid headlines about her hairstyle in between, Murphy and co. present viewers with a strong, competent and refreshingly human version of Marcia Clark, so different from the one-dimensional image news outlets broadcast to American homes at the time of the trial.
Indeed, most media coverage regarded Clark less as a person doing a job than as a unicorn -- she was a female person doing a very big job. Descriptions and mentions of her in the media seem grossly outdated.
(The Times piece summed up the attorney's perspective succinctly: "Ms. Clark talked about the personal toll the case had taken. 'It's ruined my life,' she said, laughing disarmingly.")
More egregious offenses involved her life outside the courtroom: The nude photo published by The National Enquirer, the national coverage of her child custody battle and marital history.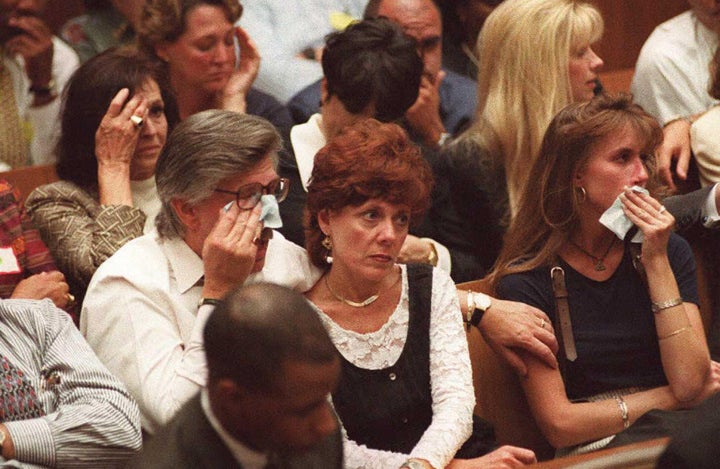 In spite of the unfair scrutiny she faced during the trial, Clark retained her spirited temper. She sparked some discussion for her angry response to defense attorney Johnnie Cochran labeling her "hysterical," and after another derisive comment by Cochran about her need to leave court at a reasonable time to take care of her children. Clark declared she was "offended as a woman, as a single parent, as a prosecutor."
On "The View," co-host Raven-Symoné brazenly asked her guest how she managed as her personal life was "falling apart."
"I just didn't have time, really," Clark said, explaining how she was just doing her job. "This is a thing trial lawyers all know: You can't. Show. Anything. You have to have a poker face. And believe me, if I had cried in court, can you imagine what they would have said? Things were bad enough, guys."
The former attorney has been spreading some words of caution to viewers whose opinion of the trial proceedings might be shaped by "American Crime Story," stating it's "not a documentary." But she's voiced nothing but praise for Paulson's performance of her "pain, frustration and disbelief" in the trial proceedings.
We already know how it all ends: Clark doesn't win the case, or the public's affection. But, at least 20 years ago, she never really had a shot at the latter.
"If I go soft-voiced and, you know, very ladylike, they call me a cream puff and say, 'She's not up to the task,'" she told New York Magazine. "I go in and I'm tough and I'm strong and I'm a bitch."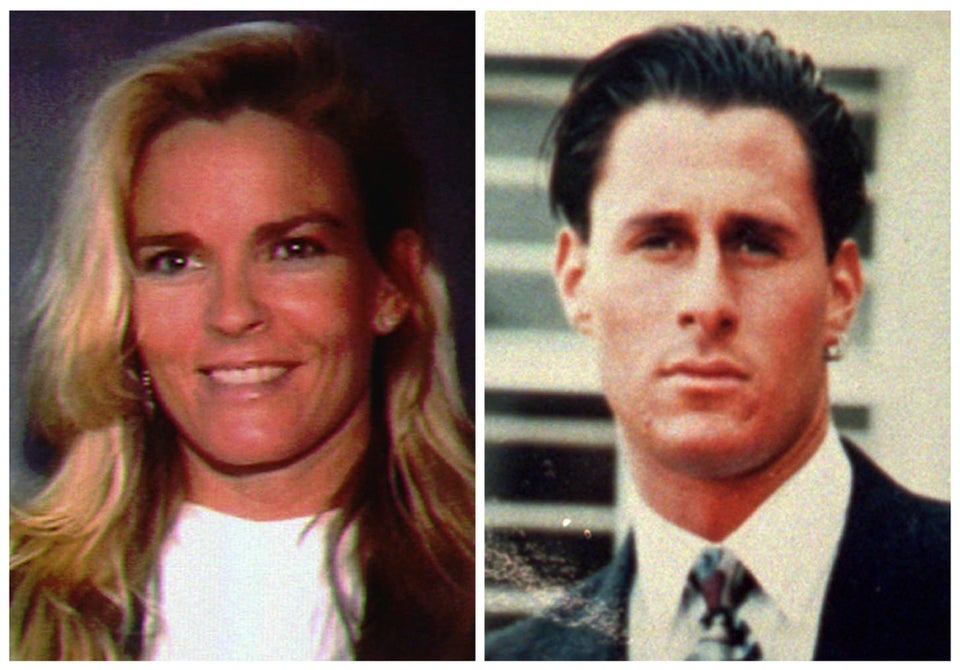 O.J. Simpson Timeline

Popular in the Community