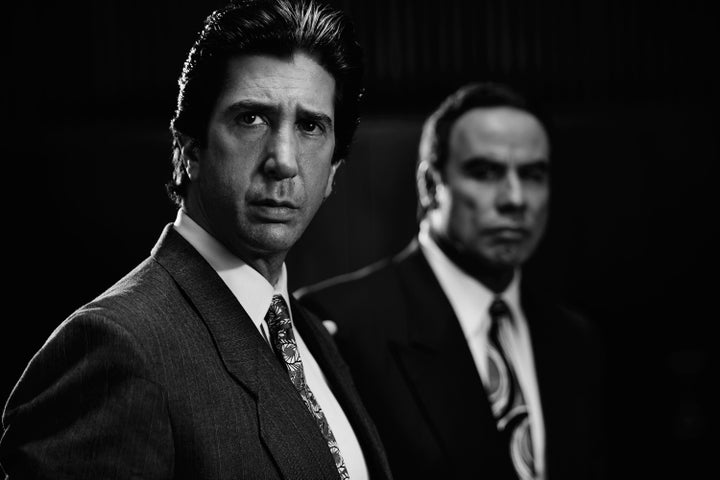 Watercoolers don't really exist anymore, but if they did we'd all be huddled around one of them talking about Tuesday night's buzzy premiere of "American Crime Story: The People v. O.J. Simpson." 
Not only did the FX series give us a glimpse of the Kardashian kids ("Khloe, Kourtney, stop running! Put away that candy"), but the TV gods also gave us a mini "Friends" reunion. 
"The People v. O.J. Simpson," of course, stars former "Friend" David Schwimmer as Robert Kardashian, Simpson's friend and defense attorney. During Schwimmer's first scene outside the titular football player's house, Schwimmer as Kardashian embraces attorney Howard Weitzman played by veteran TV actor Ken Lerner. 
Not seeing the connection yet?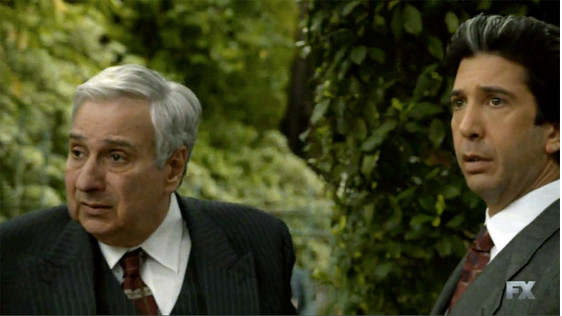 Well, lets go all the way back to the Season 9 episode of "Friends" titled "The One With the Soap Opera Party." Lerner guest-starred in a one-off role as Professor Spafford aka Professor Boring, who traps Ross and then love interest Charlie (Aisha Tyler) in a seemingly never-ending conversation. 
Watch their painful and hilarious interaction below. 
Considering "Friends" ran for 10 seasons, racked up 236 episodes and boasted a guest cast roster rivaling "Law and Order: SVU," we're surprised more of our "Friends" faves don't share the screen more often. 
Ryan Murphy, Gunther could have totally played Kato Kaelin.
If this mini-reunion wasn't enough to whet your appetite, most (not all) of the "Friends" cast will be in the same room again soon to celebrate the legacy of the prolific sitcom director James Burrows. 
The TV special is slated to air Sunday, Feb. 21, at 9 p.m. ET on NBC.  
PHOTO GALLERY
"Friends" Goofs To Watch For

Calling all HuffPost superfans!
Sign up for membership to become a founding member and help shape HuffPost's next chapter